If you lived in the 1980s and '90s, you know the impact Guns N' Roses made. The band needs no introduction. The lead vocalist and lyricist of the band, Axl Rose, especially, need no intro. In the beginning, the rebellious nature of the band often got them compared to the Rolling Stones, which earned them the nickname "the most dangerous band in the world." Axl Rose is recognized as one of the greatest singers of all time by many, including Billboard, NME, and Rolling Stone. 
One of the most popular Googled questions about the singer is, "Who is Axl Rose's wife?" The answer is pretty simple. He was once briefly married to Erin Everly, famously known for being an actress, especially for being featured in Guns N' Roses music videos.
Let us look into more juicy info about the troubled marriage and divorce of Axl Rose and Erin Everly that happened decades ago.
Who is Axl Rose?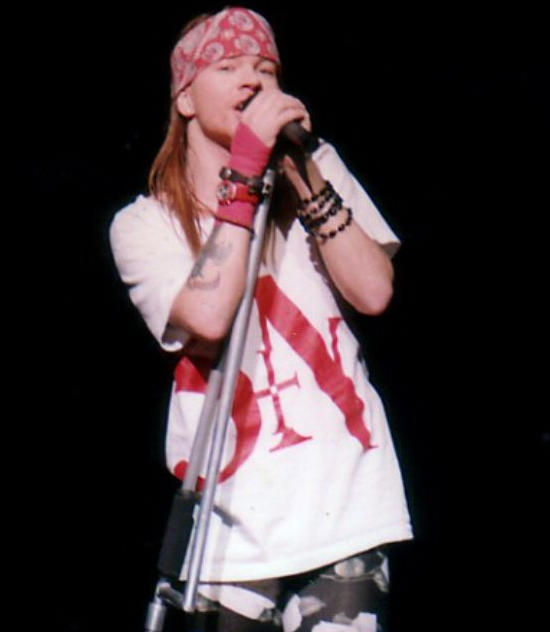 Real Name: William Bruce Rose Jr.
Born: February 6, 1962 (age 61)
Native: Lafayette, Indiana, U.S.
You might already know that he is known for being the lead vocalist of Guns N' Roses and also for being the only constant member of the band since 1985. Prior to Guns N's Roses, Axl Rose was also part of several bands, including Rapidfire, Hollywood Rose, and L.A. Guns. In 1985, he cofounded Guns N' Roses with Stradlin, the guitarist, singer and songwriter. 
Axl Rose's dynamic stage presence brought him millions of fans and admirers. The band also became famous for their ability to fuse hard rock with other genres. Their debut album, "Appetite for Destruction" (1987), was a huge hit with over 30 million copies sold worldwide. It is also the best-selling debut album of all time, with 18 million copies sold in the U.S.
Who is Erin Everly?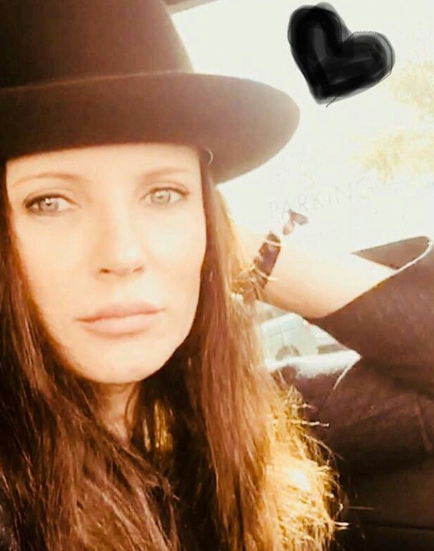 Erin Everly is the daughter of Don Everly from The Everly Brothers.  Hence, she was exposed to the music industry from a very young age. Her mother is Venetia Stevenson, a British actress and clothing designer in later years.  Due to Don Everly's battle with drug addiction, Erin's parents got divorced in the 70s. 
She was featured in Guns N' Roses "Sweet Child O' Mine" music video as Rose wrote the song for her. She was also featured in Guns N' Roses "It's So Easy" music video in 1987. She got married to Axl Rose in 1990 and divorced soon after. In the later years, around 1997, she married John Calvin Portman III, with whom she has 3 children, but eventually divorced in 2006.
The Marriage of Axl Rose and Erin Everly
The couple started dating in 1986. The two got married on April 28, 1990. Their ceremony was in Cupid's Wedding Chapel in Las Vegas, where they exchanged their vows.
What went wrong?
Allegedly, Axl Rose wanted the marriage to be annulled only 48 hours after the marriage. However, less than a month later, Axl Rose first filed for Divorce. However, they reconciled soon after. Four months into the marriage,  Erin Everly got pregnant and had a miscarriage.  This contributed largely to their marriage falling out. 
Around the same time of the miscarriage, the altercation and the popular bottle incident happened. Axl Rose was investigated for assault with a deadly weapon; he allegedly attacked his neighbor with an empty wine bottle in the head.
Ten months into the marriage, they ended things in November. They annulled their marriage in January 1991.
Later Axl Rose admitted to their relationship being toxic and that they treated each other badly. 
Also Read: What to Do In Las Vegas This Fall?
The Fall and Legal Battles
Their friends and band members were aware of their abusive and wild relationship. Axl Rose had many legal cases against him for abuse. However, allegedly, in the 1992 "psycho city" album, Great White Band used a recording where Erin Everly was defending herself against the punches Axl Rose threw.
He has a history of severe jealousy as well. In 1989, at their "It's So Easy" music video set, Axl Rose punched and threw out David Bowie for paying too much attention to Erin Everly.
However, in 1994, Erin Everly came forward and sued Axl for assault and sexual battery. She revealed some disturbing details, including how Axl Rose took away all of the doors in their apartment, claiming that he wanted to keep an eye on her at all times. She also accused him of having frequent blowouts of rage. The case was settled outside of court later.
Axl Rose's dating life post-divorce
While he had a couple of relations after Erin Everly, he never married again. In 1991, Axl Rose got into a high-profile relationship with famous supermodel Stephanie Seymour. Stephanie also appeared in a couple of music videos during their relationship, including "Don't Cry" and "November Rain." The two got engaged in February 1993 but broke up a few weeks later. 
Erin Everly post-divorce
Erin got married to Jack Portman in 1997 after dating a few well-known celebrities throughout the years. The two had three children together but divorced in 2006.
Erin Everly has her fair share of controversies and allegations. In 2010, she was arrested in the name of domestic violence for attacking Matthew Klyn with a knife.
Later in 2013, Rolling Stone reported that Erin Everly, formerly Axl Rose's Wife, was selling love letters he gave to her in an auction. The items included candid photos, including the childhood photos of Axl Rose, their wedding video from 1990, his handwritten song lyrics, some clothes he wore in his music video, and their marriage certificate. 
Also Read: Meet Hollywood's 30 Smartest Celebrities
Conclusion
Both of them had a very chaotic and troublesome life individually as well as maritally. Their marriage had troubles way before they got married. During their dating time, both of them had a lot of controversies.
Their Hollywood life and marriage were critically judged during the time. Axl Rose had a difficult upbringing and was diagnosed with bipolar disorder in his teens. However, he questioned the diagnosis later.
Both of their upbringing had troubles which might have reflected their adult life and marriage. Being in the public eye also made it harder to manage the stress.
Either way, like many Hollywood marriages, the Axle Rose and Erin Everly marriage was short-lived and ended up in chaos.