The beauty and glamour of Hollywood celebrities sometimes overshadows the fact that many of these stars are geniuses. Let's take a closer look into their impressive academic achievements of some of our favorite celebs!
You'd be blurting out a lot of "really?", "no way!", and "who knew?" with this one. Let's start with…

Emma Watson
AP Photo/Steven Senne
Emma is a true to life Hermione Granger. In 2014, the Harry Potter star was appointed UN Women Goodwill Ambassador. Her speech about women's rights received a lot of praise from people all over the world. Before that, she walked Brown University's commencement stage where she earned a bachelor's degree in English Literature. Emma also studied at Oxford University during her Ivy years.

Edward Norton
AP Images
Did you know this two-time Oscar nominee studied history at Yale? After graduation, Norton moved to Osaka, Japan on behalf of his grandfather's non-profit Enterprise Foundation. While in Japan, he studied Aikido (a martial art) and became fluent in Japanese.

Natalie Portman
Matt Sayles/AP
The Black Swan lead star speaks 6 languages. She has been published twice in scientific journals. She has a bachelor's degree from Harvard and took graduate courses at Hebrew University in Jerusalem. She once told The NY Post, "I'd rather be smart than a movie star."

Kate Beckinsale
Shutterstock
When she was six years old, Kate Beckinsale's school results already cited a reading level of an 11-year-old. She studied French and Russian literature at Oxford University's New College. She's fluent in four languages including German.

Sharon Stone
Jason Kempin/Getty
Stone received a college scholarship to Edinboro University of Pennsylvania. when she was only 15 years old. There she studied fine arts and creative writing. She's widely reputed to have an IQ of 154.

Dr. Oz
Jason Kempin/Getty
Dr. Mehmet Oz is an accomplished cardiothoracic surgeon. He's performed over 5,000 heart transplants in his career. He earned both his MD and MBA at Harvard and UPenn. For 8 years, Dr. Oz served as the director of the Cardiovascular Institute of New York—Presbyterian Hospital/Columbia University Medical Center. The New York Times called him "one of the most accomplished cardiothoracic surgeons of his generation".

Mindy Kaling
Frazer Harrison/Getty Images
Known for her roles in "The Office" and the absolutely adorable "The Mindy Project", Kaling was a Dartmouth College theater major. During her college days, she illustrated a daily comic for the school paper called "Badly Drawn Girl" which was reputed for having a funny and witty stab on the day-to-day events of campus life. Kaling earned an Eleanor Frost Playwriting Award in 1999. She was recently named in one of TIME's 100 Most Influential List.

Jordana Brewster
Photo by Frederick M. Brown/Getty Images
Brewster left Hollywood after the success of "The Fast and the Furious" to study English at Yale. She said she was a nerd in college. Brewster was the granddaughter of former Yale President, Kingman Brewster.

Ben Stein
YouTube/movieclips
Ben Stein is an accomplished economics professor and columnist for The New York Times and The Wall Street Journal who played the droning economics teacher in "Ferris Bueller's Day Off". Stein is a Yale Law School grad who has authored over 30 books. He has worked as a poverty lawyer, trade regulation lawyer for the Federal Trade Commission, professor of law and economics at University of California–Santa Cruz and Pepperdine University, and most impressively, a speechwriter for Presidents Richard Nixon and Gerald Ford.

Jodie Foster
Jason Merritt/Getty
The critically-acclaimed actress taught herself to read before she was three years old. She was able to juggle her childhood acting career with a heavy load at Lycée Français de Los Angeles. Foster later studied upper-level French at Yale then went back to acting after graduation. She was honored with the Cecil B. Demille Honorar Golden Globe for her "outstanding contributions to the world of entertainment".
[wp_ad_camp_2]

Cindy Crawford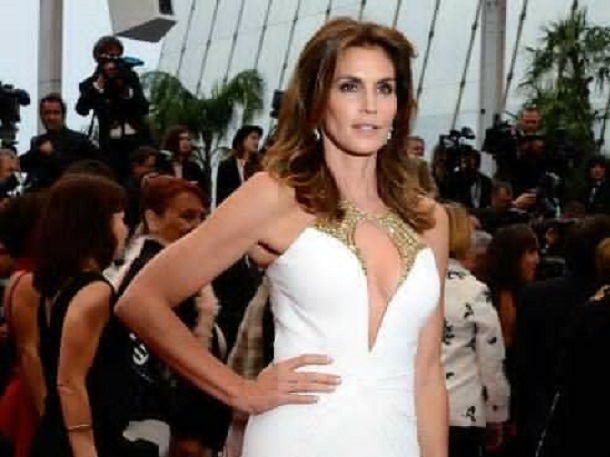 Pascal Le Segretain/Getty
Cindy Crawford is most known for appearing in the pages of Vogue in 1985 which launched her to become one of the original Big Six supermodels. But more than just a pretty, nay gorgeous face, she also had the smarts to go with her beauty. She was the valedictorian of her high school class. She signed her first modeling contract in 1984. She initially used the money to supplement her scholarship to attend Northwestern University where she studied chemical engineering. She later left school to launch her modeling career.

Jerry Springer
Getty Images / Michael Loccisano
"The Jerry Springer Show" host earned a law degree from Northwestern University and became a campaign advisor to Robert F. Kennedy in 1968. In 1974, he resigned from his position as the elected city council in Cincinnati, after he admitted to writing personal checks to prostitutes. In 1977, Springer bounced back to politics and won Cincinnati's mayoral race. He became a broadcast journalist after a failed run for Ohio governor to which he called, "the most ethically challenging profession of all time."

Vampire Weekend
Ben A. Pruchnie/Getty Images
All four members of the band Vampire Weekend studied at Columbia University together. Before hitting big in the music scene, they worked various jobs as an archivist for SONY BMG, an eight-grade English teahger, and a film score composer's assistant.

Ashton Kutcher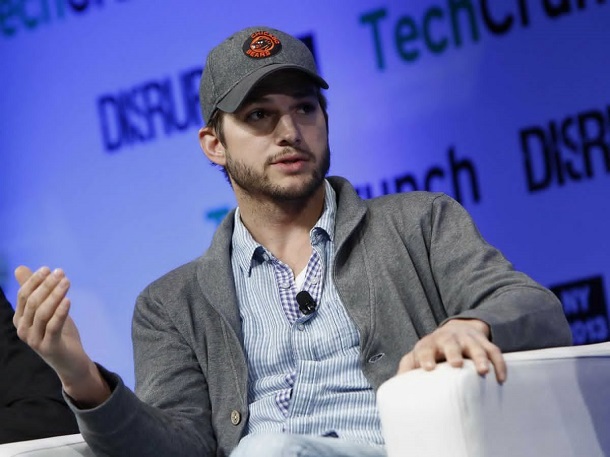 Getty Images/Brian Ach
Former "Punk'd" host, Ashton Kutcher, anticipated acceptances to both MIT and Purdue to study engineering. But he lost his scholarships when he broke into his high school as a prank. He ended up studying at the University of Iowa. He dropped out at age 19 to pursue modeling. Aside from acting, he also spends time in "smart investing". He's invested in companies like Foursquare, Spotify, and Airbnb.

John Krasinski
Gero Breloer/AP
John Krasinski spent some time as an English teacher in Costa Rica before enrolling at Brown where he pursued an array of academic interests. His favorite classes were "Management of Industrial and Nonprofit Organizations" and an introductory biology course. Krasinski later held an internship at "Late Night with Conan O'Brien" before landing on the big screen.

John Legend
Photo by Chelsea Lauren/Getty Images
John Legend was offered scholarships to Georgetown, Morehouse College, and Harvard. He turned them all down to go to UPenn where he studied English and African literature. The soulful singer served as the president and vocal director for Counterparts, a co-ed a cappalle group. He worked at Boston Consulting Group, one of the most prestigious consulting firms in the world, before making it big as a musician.

Conan O'Brien
Conan
The famous talk show host graduated magna cum laude from Harvard University, majoring in history and literature. The school newspaper dubbed him the "pre-eminent jokester" of the class of '85. O'Brien was also the president of the Harvard Lampoon, a semi-secret social org that published a humor magazine.

Ken Jeong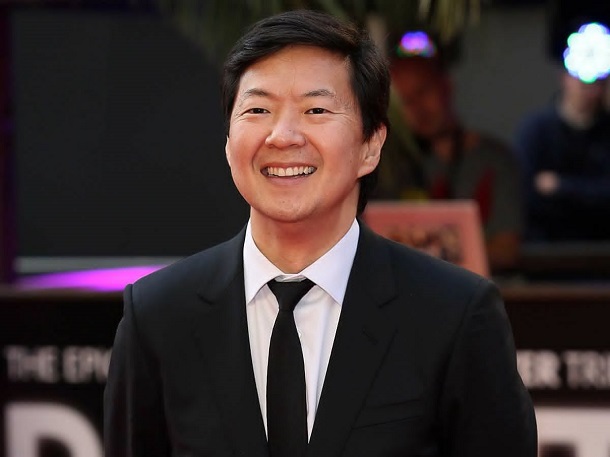 Photo by Neil P. Mockford/Getty Images
Ken Jeong's role as an OB in "Knocked Up" was a fitting choice because he is a licensed obstetrician in real life. He studied pre-med at Duke University, got his MD at UNC Chapel Hill, and completed his residency in New Orleans. A far cry from the character he played in the movie "The Hangover".

David Duchovny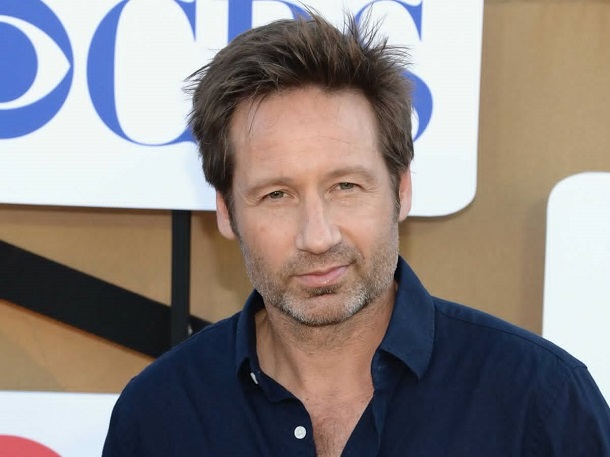 Jason Kempin/Getty
David Duchovny graduated with a B.A. in English literature from Princeton University. He earned his master's degree in English lit from Yale University. He was set to pursue a Ph.D but later abandoned his studies when he booked a beer commercial in '87. His unfinished doctoral thesis was "Magic and Technology in Contemporary Poetry and Prose".

Kevin Spacey
Reuters/Stephen Chernin
Kevin Spacey graduated valedictorian in high school. He attended Juilliard to study drama but dropped out after 2 years to act on Broadway and then in films. His dramatic genius has earned him Tony and Oscars awards.

Flava Flav
Ethan Miller/Getty Images
Flavor Flav grew up a musical prodigy. He could play 15 instruments. He used to cut classes to hang out in the band room. He was known for co-writing the first Public Enemy album which was heralded for its militant, revolutionary lyrics.

Lisa Kudrow
Michael Kovac/Getty Images
Kudrow holds a biology degree from Vassar College. After graduating, she worked with his father, a world renowned headache specialist, to conduct a clinical research/study on hemispheric dominance and headache types. Kudrow ditched further education to pursue acting. She's most known for her role as Phoebe on "Friends".

Matt Damon
Wikimedia Commons
Matt Damon's smart character in Good Will Hunting is a reflection of his genius in real life. The rough version of the movie started out as a playwright assignment during his Harvard days. The project was later completed with Ben Affleck, his childhood buddy. Damon ultimately dropped out to pursue his acting career. In 2013, he was awarded the prestigious Harvard Arts Medal.

Jake and Maggie Gyllenhaal
Frazer Harrison/Getty
Siblings, Jake and Maggie Gyllenhaal both studied at Columbia University. Maggie said her Columbia education taught her to "acknowledge that I really know nothing." When Maggie was a senior, little brother Jake also enrolled in Columbia. Jake hoped to major in Eastern religions but dropped out after his sophomore year to concentrate on acting.

James Franco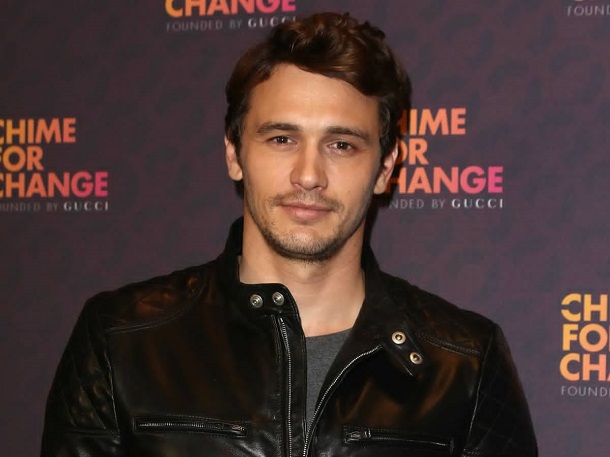 Tim P. Whitby/Getty Images
The young James Franco was a math whiz. After graduating from UCLA, Franco moved to New York and enrolled at NYU for filmmaking. He studied fiction writing in Columbia University and Brooklyn College. He also enrolled at Warren Wilson in North Carolina for a low-residency poetry program. He has taught screenplay-writing and directing at UCLA, USC, NYU, and Columbia. Franco is currently a comparative literature Ph.D candidate at Yale.

James Woods
Jason Merritt/Getty
James Woods enrolled in a linear algebra course at UCLA while he was still in high school. A brilliant student, Woods achieved a perfect 800 on the verbal and 779 on the math portions of the pre-1995 SAT. He went to MIT to study political science on a scholarship. Woods has an IQ of 184.

Mayim Bialek
Frazer Harrison/Getty
Mayim Bialek plays a neurobiologist on the hit TV show, The Bigbang Theory and has a Ph.D. in neuroscience in real life. She got her neuroscience and Hewbrew/Jewish studies degree from UCLA in 2000. "Amy Farrah Fowler" finished her Ph.D. in neuroscience, specializing in Obsessive-Compulsive Disorder in adolescents with Prader-Willi syndrome in 2007.

Steve Martin
Ethan Miller Getty Images
Steve Martin has an IQ of 142. He graduated from California State University, majoring in philosophy where he almost became a professor. The now MENSA member once wrote a piece about his efforts to get into MENSA for The New Yorker in 1997. Martin is also an accomplished author with a number of screenplays, novels, and children's books.

Quentin Tarantino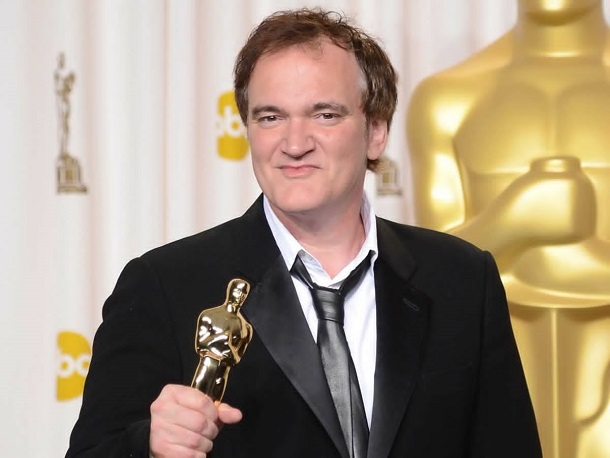 Jason Merritt/Getty Images
The famous film director once admitted to never liking school, except for history class "because it was kind of like the movies", he told Entertainment Weekly. His 160 IQ is the same as the physicist Stephen Hawking. Tarantino dropped out of high school and went on to produce some of the most brilliant movies of all time including "Pulp Fiction" and "Reservoir Dogs".

Rashida Jones
Photo by Cindy Ord/Getty Images
The "Parks and Recreation" actress got her bachelor's degree in comparative religion from Harvard where she displayed her musical and theatrical talents by writing music scores and performing in campus plays.
h/t Business Insider