Sometimes, all you need is a simple idea that could change millions of lives, and inspire millions more. For inventor Kenton Lee, it was his humble yet highly functional sandals that grow – a truly incredible idea that's making a huge difference right now.
Shoes are hard to come by for millions of children living in developing countries.
While some kids go without shoes, others wear shoes that are too small.
Lee's invention "The Shoe That Grows" is a sandal that can adjust in size.
via BoredPanda
It can grow up to 5 sizes and last at least 5 years. Watch the video below to learn more about "Shoes That Grow" and how you can help.
Many children in impoverished nations don't have the luxury of slipping into shoes. Many of them grow up barefoot which makes them susceptible to injuries and parasites infecting their feet.
via BoredPanda
[wp_ad_camp_1]
According to The Shoe That Grows, "There are over 300 million children who do not have shoes. And countless more with shoes that do not fit."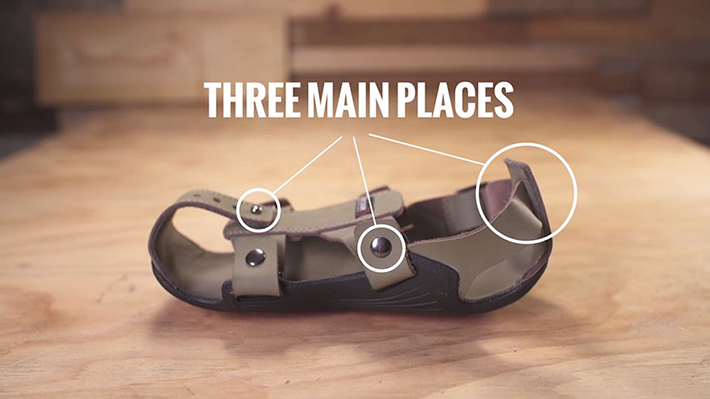 via BoredPanda
"Practical compassion"
via BoredPanda
Watch their inspiring video…
Credit: Because International
You can buy yourself a pair, of course. But if you want to help the cause, the site emphasizes packages that will allow you to send shoes in bulk to the countries that need them the most. Don't think twice on the latter.
via BoredPanda