Losing one's heart at first sight, a prince marrying his princess, heart-melting love stories and soul-entwining partnerships…
These are some of the most romantic moments that ever happened, conveying the most beautiful expressions of love. Enjoy!
1. The moment this was written.
share.statesman.com
2. When these amazing moments happen in a photo booth
Flickr, peta pixel, ashley's bride guide, photo jojo, starvard
3. The moment they wrote their names on this Wall for Lovers.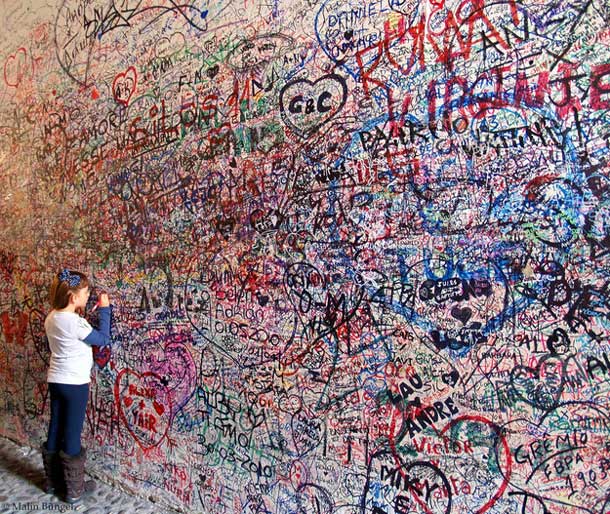 Flickr / sparkandbark
4. Every time she receives flowers from her husband.
buzzfeed
5. When Joe never stopped loving Marilyn.
top , bottom
Their marriage lasted for just 274 days. But the baseball legend Joe DiMaggio remained devoted to Marilyn Monroe. He didn't stop loving her and never remarried. After her tragic death, Joe sent red roses to her grave 3 times a week for the next 20 years.
DiMaggio at Marilyn's funeral (August 8, 1962)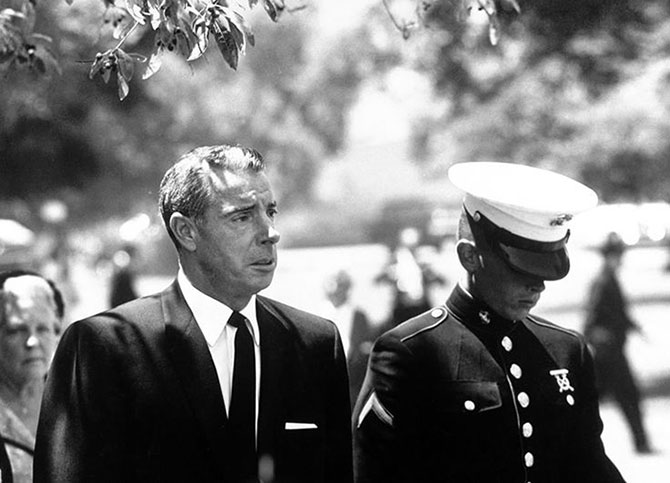 6. These heart-melting good-byes.
life.time.com

she-dances-alone.tumblr.com

itsjohnsen.tumblr.com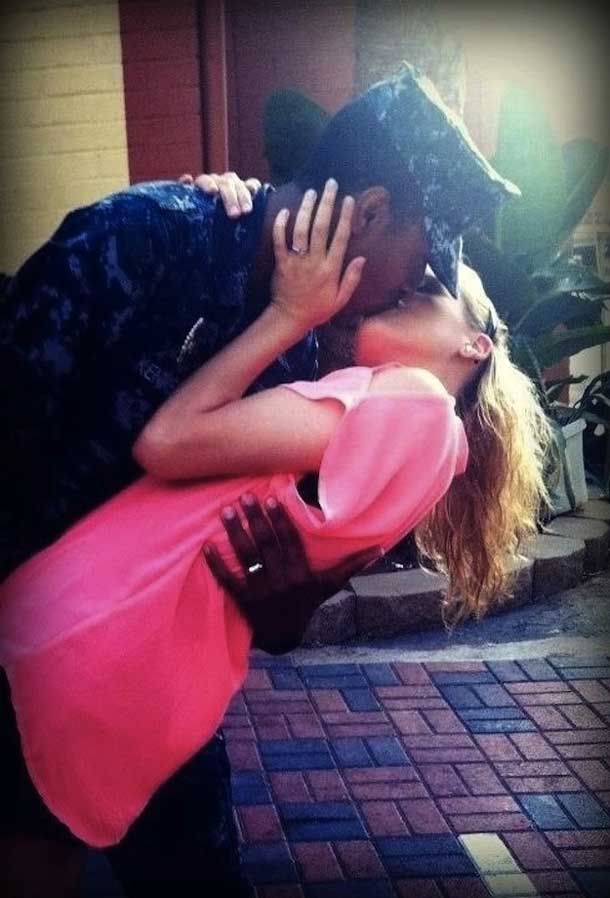 reddit
"Our last picture together before he deployed in August. My husband."
7. When their love story inspires their grandchild.
Flickr / nataliefranke
"This is a shot of my grandparents that I took at my birthday party.. They met when they were 13 and started dating their freshmen year of high school… They have been inseparable for at least 60 years and now are approaching their 50th wedding anniversary."
[wp_ad_camp_1]
8. When this adorable kitten wore a wonderful surprise around his neck..
reddit
9. Every time a couple kiss like this.

Photo credits: vintage couples in love, unicorn hurricane, h8rr, that sentimental feeling, we heart it.
10. When a signage prompts you to do this.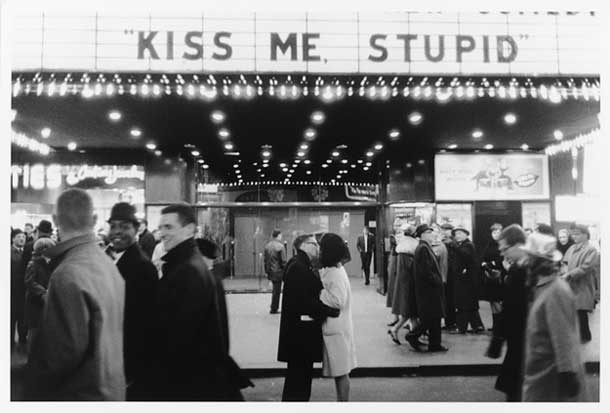 retronaut
11. When Paul McCartney first saw Linda and fell in love with her.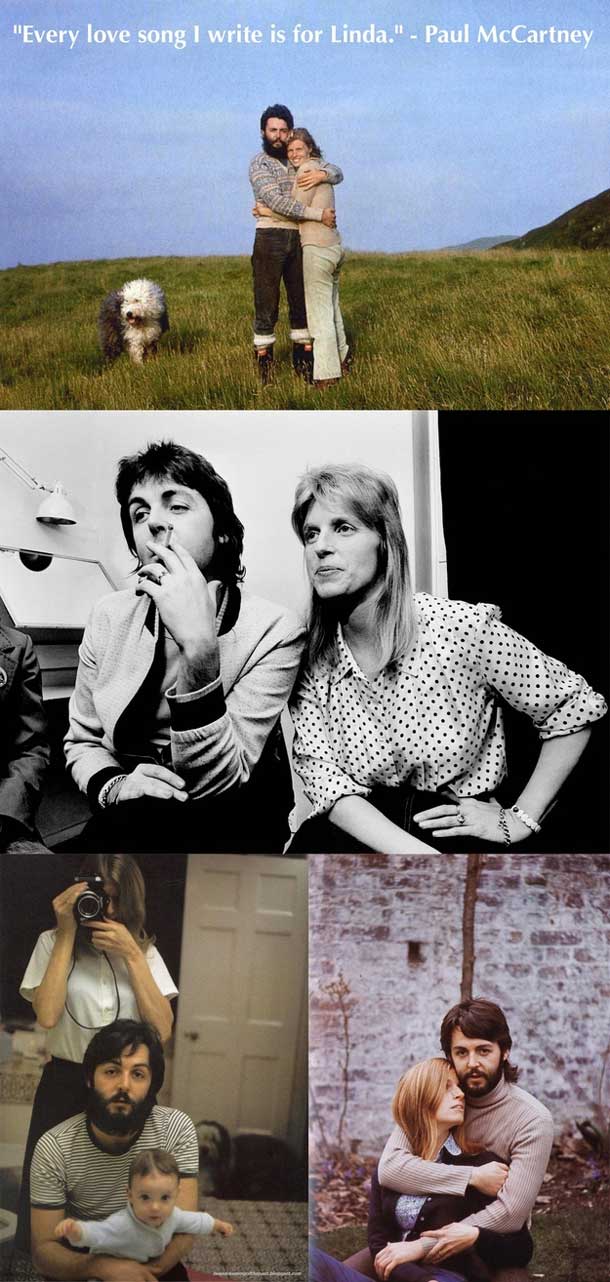 Photo credits: bedford network, nothing seems as pretty as the past, tumblr, kzsc.
It was love at first sight when Paul saw Linda in 1967. They were married 2 years later, raised 4 children, and spent every single night together. She died in 1998. "I always think of Linda still as my girlfriend," Paul said. "That's how we started out in the '60s, just as friends. Whenever I was working late somewhere, I just never fancied it. I thought: Well, I could stay overnight in this posh hotel, or I could go home to Linda. And it was always the brighter of the two options: Yeah, go home to Linda. It was just I liked being with her, quite frankly."
12. When dancing was invented
vintagecouplesinlove.tumblr.com
13. When Ryan Gosling and Rachel McAdams did this at the MTV Movie Awards.
youtube.com
14. When this awesome girl asked him this.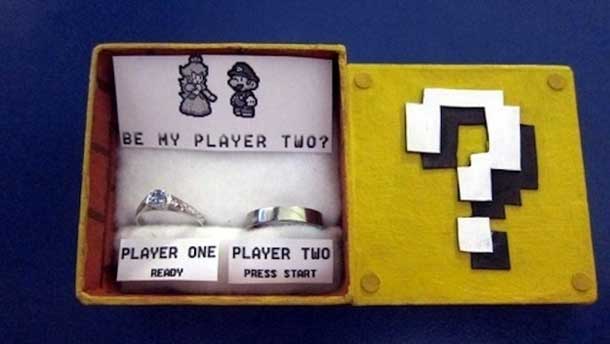 reddit
15. The moment these two lumberjacks got married.
iamkristenmarie
16. When Ronald wrote Nancy a sweet letter.

blogger.com, Flickr: parodyerror
17. When texting was invented and we've text messages like these.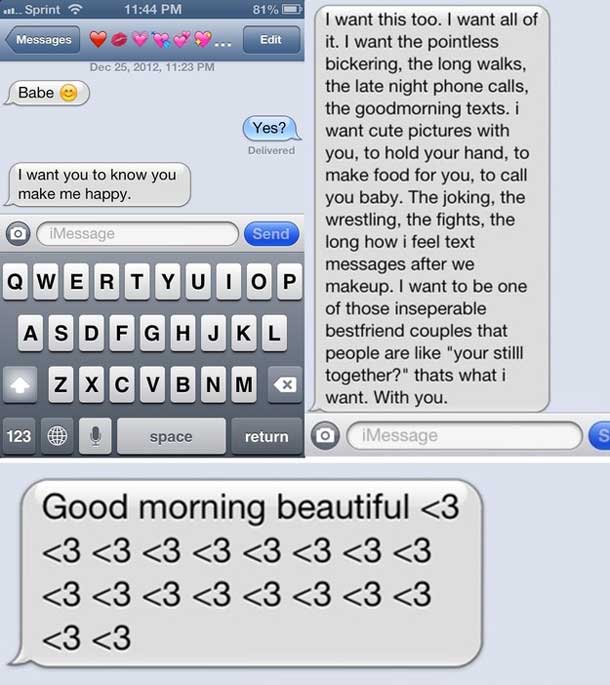 Photo credits: what a free spirit, la vie est belle, dream with your eyes open
18. This fantastic proposal.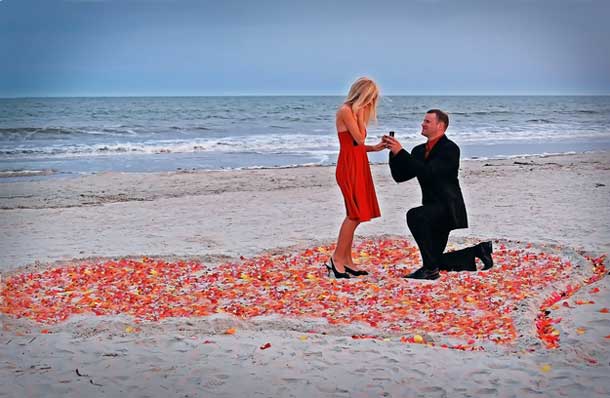 Flickr / jonathanm71
19. When some songs remind you of someone you love.
cardboardlove
20. The moment a prince marries his princess.
fuckyeahromantic.tumblr.com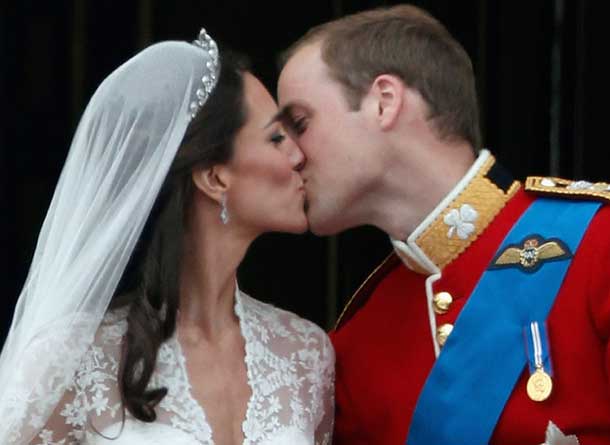 Christopher Furlong / Getty Images
21. When this man carved the 6,000 stairs for his beloved…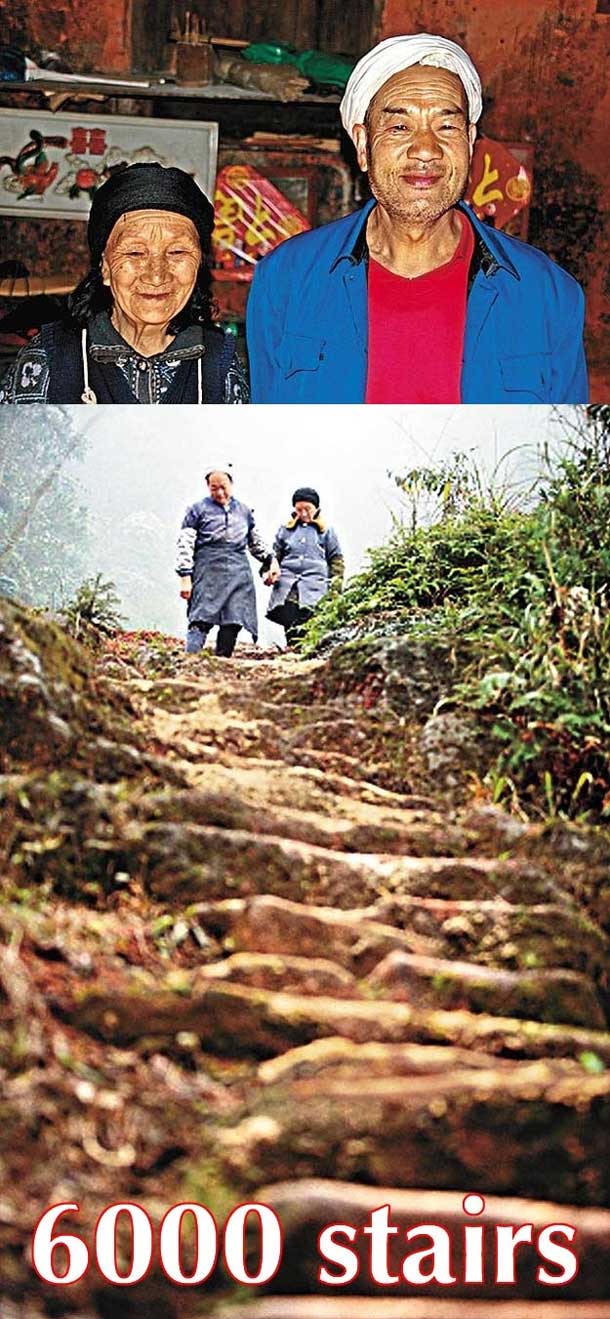 weirdasianews
When they were young, Liu and Xu eloped and lived in a mountain cave for more than 50 years. He worried she'd find it difficult to go down the mountain. Liu carved over 6,000 steps for Xu on the second year together. He died in her arms.
22. This 'sweetest' Proposal flip book.
23. When you see this beautiful ring.
collections.vam.ac.uk
Made in France in the 1800s, this ring is designed with secret little compartments that contain hidden love messages that start with "Je t'aime…"
24. When they finally have their wedding photo.
HAP/Quirky China News / Rex
When Wu Conghan (101) and Wu Sognshi (103) got married in 1924, they didn't have a single photo of their wedding. After being together for almost 9 decades, they've been wishing of having one. Their wish was granted when a local photo company in Nanchong, Sichuan Province, China, helped them. They finally have this first wedding photo.
25. They were holding hands till the end.
abcnews.go.com
They were married in 1939. After 72 years of marriage, Gordon and Norma Yeager "passed away hand in hand exactly 60 minutes apart" of one another.
26. When you see couples wearing Halloween costumes like these.
Photo credits: julieann art, kieko lynn, uproxx
27. When they saw their brides for the first time.

buzzfeed
28. This couple who spend 29,930 nights together and counting…
existenceisfutile.tumblr.com
29. When Johnny Cash gave us a sweet definition of paradise.
en.academic.ru
30. This awesome proposal.
31. The moment he saw her for the first time in a wedding dress.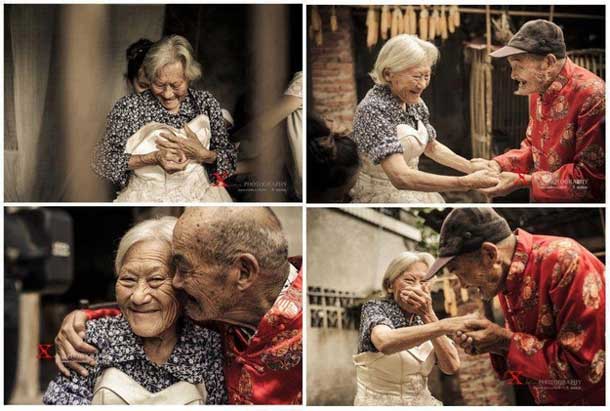 evalynxrawrr.tumblr.com
He's 104 and his wife is 100 years old. They've been married for 81 years, but never had a proper wedding ceremony. They finally have one with her in a real wedding dress. When he saw, her said: "My wife is so beautiful."
(Source: BuzzFeed)