Regular folks like us go goggly eyes every time we see a fluffy bunny, or a smiling dog, or a teacup pig in a fairy costume, but these famous people reserve that kind of mortal reaction for lions, kangaroos, anteaters (yes, you read that right), and other exotic animals.
Want proof? Well, here are 16 rich and famous celebs with their most unusual pets:

Kristen Stewart's wolf, Jack
The Twilight star owns a wolf hybrid named Jack. In an interview with David Letterman in 2010, she said, "I know he looks kind of scary, he's a wolf. He's really sweet, he, like, falls at my feet."
Reuters
Leonardo DiCaprio's Sulcata tortoise
Leo shelled out $400 for a 10-year-old Sulcata tortoise at the North American Reptile Breeders Conference and Trade Show in 2010.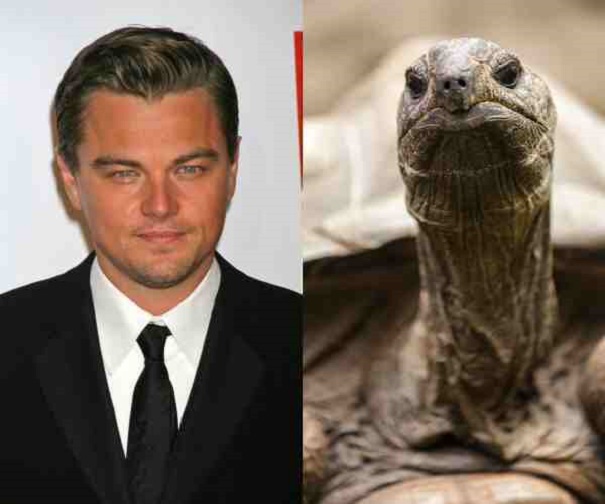 Cha Cha
Mike Tyson and pet tiger
Have you seen the movie The Hangover? Mike Tyson and his pet tiger appeared in that movie.
oddee
Paris Hilton's kinkajou
Socialite Paris Hilton and her pet kinkajou, Baby Luv. Baby Luv bit Paris in 2006.
Associated Press
Kirstie Alley's lemurs
Kirstie's priced lemurs are living the pampered life with 2 people taking care of them at a cost of $40 – $50K a year.
Daily Mail
Vanilla Ice with Bucky the wallaroo
Vanilla Ice has a pet wallaroo (a cross between a wallaby and a kangaroo) named Bucky. In 2004, the animal escaped his Florida home along with Pancho the goat. Bucky was captured after scratching a woman's car.
USA Today
[wp_ad_camp_2]
Tori Spelling and Silkie bantam chicken, Coco
The adorable Coco sleep's in Tori's bed. The unlikely duo even wear color coordinated outfits!
jolt 24
George Clooney and his pot belly pig, Max
"Max, the star" was a 300-pound potbellied pig who was with People Magazine's "Sexiest Man Alive" for 18 years. George Clooney was reportedly devastated when Max passed away in 2006.
Daily Mail
Michael Jackson's chimpanzee, Bubbles
Michael Jackson and his chimpanzee, Bubbles, were often photographed together. Bubbles lived with the King of Pop in the late 1980s. When MJ died in 2009, People Magazine reported that then 26-year-old Bubbles was living at a primate sanctuary in Florida.
Associated Press
Tippi Hedren with pet lion
Tippi Hedren had several of these big cats living in her house. In 1983, she had them moved to the Shambala Preserve which she founded herself.
Life
Salvador Dali and pet anteater
Taken in 1969 Paris. Surrealist Salvador Dali takes a walk with his anteater.
oddee
[wp_ad_camp_2]
Elvis Presley with pet kangaroo
Elvis Presley with his pet kangaroo. The animal was given to him by Lee Gordon, a booking agent. Elvis later ended donating the kangaroo to the Memphis Zoo.
Rolling Stone
Audrey Hepburn and Pippin the fawn
While filming Green Mansions in 1959, the animal trainer on set allegedly told the Breakfast at Tiffany's star, Audrey Hepburn, to take Pippin (the fawn) home with her. That was to make the animal feel comfortable working with the actress. Apparently, the two spent so much time together and got really attached that Pippin thought Hepburn was its mom.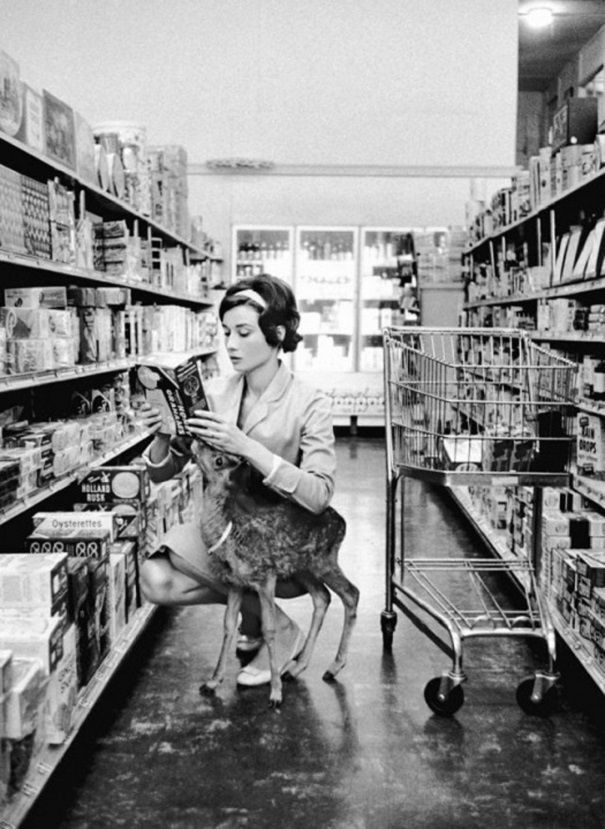 oddee
Josephine Baker's leopard
'30s entertainer Josephine Baker with her pet leopard, Chiquita.
lisajaeggi
Grace Coolidge and pet raccoon, Rebecca
First Lady Grace Coolidge with her pet raccoon, Rebecca, at a White House Easter Egg event. Her husband, President Calvin Coolidge (30th U.S. President) cared for many exotic animals at the White House including a wallaby, a bear, a Pygmy Hippo and two lion cubs. The Coolidge's also had 10 dogs.
terrierman
Frida Kahlo with pet deer
Frida Kahlo with her pet deer, Granizo. Her husband Diego Rivera shared her fondness for exotic pets.
Another Mag