Bill Moore is a father and a war hero. He had witnessed the horrors of war, but nothing could prepare him for what a woman found in the sleeve of a record in a thrift store. It was the heartfelt love letter he wrote during World War II to Bernadean Gibson.
"I was really surprised," he told reporters. "I had no way of knowing it would show up in the way it did, and it would actually reach me." Bill, now age 90, was able to look back at the words he wrote 70 years ago.
"My darling, lovable, alluring Bernadean," the letter reads. "I ran out of space, but I could have written a lot more adjectives describing you. You are so lovely, darling, that I often wonder how it is possible that you are mine."
The letter dated December 29, 1944 was found by Ilene Ortiz in a thrift store in Colorado, and she set out to get it back to its rightful owner. She contacted ABC affiliate KMGH for help in finding the man who wrote the letter, or the recipient. "I'm really the luckiest guy in the world, you know," the letter continues, "and you are the reason."
[wp_ad_camp_2]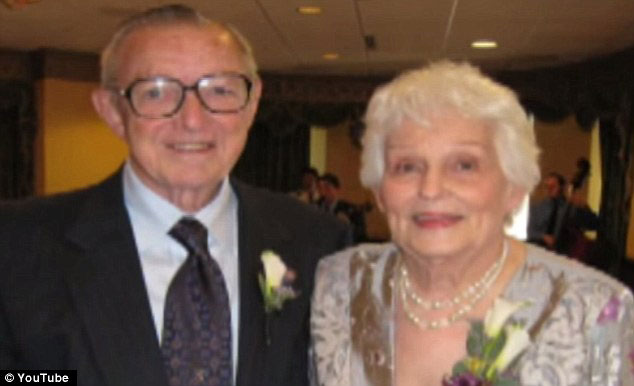 Moore was filmed by ABC News as he read back the handwritten message he penned when he was 20 years old…
If you like this story, please don't forget to share.