Located in the heart of England, Leicester is a vibrant city with many unique attractions. From stunning architecture to world-class museums and galleries, there's something for everyone in Leicester. Whether you're looking for a day out or planning your next vacation, here are eight amazing things that make Leicester worth a visit.
1. National Space Centre:
Located in Leicester's historic St. Nicholas Circle, the National Space Centre is an interactive museum and educational center dedicated to space exploration. Here you can explore the science of astronomy and see some of the world's most impressive space-related artifacts. In addition, the National Space Centre also hosts a variety of special events throughout the year. This means that no matter when you visit, there's always something exciting and educational to experience. Also, don't forget to visit the Rocket Tower and observatory! For example, the Astronaut Training Experience is a great way to learn about space and get a taste of what it's like to be an astronaut.
2. King Richard III Visitor Centre:
For history buffs, the King Richard III Visitor Centre is a must-see attraction in Leicester. This center tells the story of the life and times of one of England's most famous kings – King Richard III. Explore stunning artifacts, discover more about medieval England, and try your hand at solving ancient mysteries with interactive activities for all ages. In addition, there are plenty of special events held throughout the year that bring even more depth to this fascinating historical site. Just make sure you have an idea of the Leicester weather during the month to make sure you choose the right time to visit! Also, don't forget to check out Richard III's final resting place – the Leicester Cathedral.
3. Abbey Park:
Abbey Park is a scenic and tranquil park located in the heart of Leicester and it offers something for everyone. Feel your stress slip away as you wander around the 12 hectares of gardens, lakes, streams, and woodlands or explore the nearby ruins of an ancient abbey. During the warmer months, you can also take part in a variety of activities such as boating on the lake or exploring the Victorian bandstand. There are also plenty of cafes and restaurants that make this park an all-year-round destination spot for locals and tourists alike. Additionally, Abbey Park is also home to the Leicester Festival – a celebration that takes place during late August each year and features a variety of concerts, markets, and other events.
4. Jewry Wall Museum:
The Jewry Wall Museum is one of Leicester's most unique attractions and it is located in the city center near St. Nicholas Circle. This museum offers visitors an insight into the ancient Roman past with archaeological finds from around 2,000 years ago as well as interactive activities that focus on everyday life during this time period. Once you've had your fill of history, there are also many interesting artifacts related to the Jewish community in Leicester today. During certain times throughout the year, such as during Passover or Hanukkah, the Jewry Wall Museum hosts special events that are open to the public. This is a great way to learn more about Leicester's Jewish history and culture while also having fun.
5. Highcross Shopping Centre:
Highcross Shopping Centre is one of Europe's largest shopping centers and it has something for everyone, from luxury boutiques to everyday stores that offer great value for money. With over 140 stores, you can find everything from designer clothing and accessories to electronics, books, toys, and much more. The shopping center even has a food court where you can enjoy delicious treats from around the world. Highcross Shopping Centre also hosts regular events throughout the year such as live music performances, fashion shows, and even pop-up shops giving visitors unique experiences they won't forget anytime soon.
6. Curve Theatre:
The Curve Theatre is one of Leicester's top cultural destinations and it has been entertaining audiences since 2008. The theatre offers a variety of shows throughout the year, featuring both local productions as well as big-name acts from around the world. There's something for everyone at Curve Theatre – whether you're looking for an exciting night out with friends or a family show, this venue has it all! Additionally, there are plenty of restaurants and bars in the area if you want to make a night out of your visit. For instance, the Curve Theatre is just a short walk away from Highcross Shopping Centre where you can enjoy a variety of food options.
7. National Space Centre:
The National Space Centre is an engaging and educational attraction located near Leicester city center. Here, visitors of all ages have the opportunity to explore our solar system with interactive exhibits and multimedia presentations. But that's not all – be sure to check out the Rocket Tower as well which houses real-life rocket engines and launch equipment! As if that wasn't enough, this museum also features live science shows such as "Space Science Live" which take place every other Saturday throughout the year. The National Space Centre has something for everyone so don't miss out on this one-of-a-kind experience while in Leicester.
8. National Civil War Centre:
The National Civil War Centre is a must-see for visitors to Leicester who are interested in Britain's history and culture. This interactive museum offers an immersive experience of the events of the English Civil War, which occurred between 1642 and 1651. Visitors can learn about the causes of the conflict, discover how it impacted everyday life at the time, and even explore a replica of a 17th-century encampment to gain a better understanding of how it felt to be part of this tumultuous period in history. There are also special exhibitions that take place throughout the year such as "Witnesses to War" where visitors can view artifacts and hear stories from those who experienced the civil war firsthand.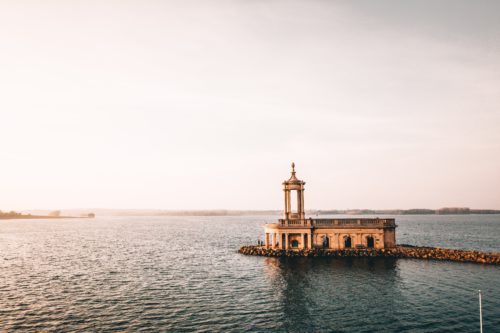 Leicester is a city that has something for everyone. Whether you're interested in Britain's history and culture or are just looking to shop, Leicester has plenty of attractions to offer its visitors. From the Jewry Wall Museum which offers insight into the local Jewish community to Highcross Shopping Centre with its 140 stores, there is no shortage of things to do here. Additionally, don't forget about Curve Theatre and The National Space Centre where you can be entertained by live music performances or explore our solar system respectively. Finally, if you want an immersive experience that takes you back in time, then pay a visit to The National Civil War Centre – it promises an unforgettable journey through 17th-century England!