The Philippine rice terraces rise like wide, monumental staircases that offer majestic views from every angle. For at least 2 millennia, the Ifugao people have skillfully sculpted the sides of mountains right in the heart of the Cordillera mountain range into usable farmland. And in the process created one of the most picturesque views in the world.
In 1995, the United Nations Educational, Scientific and Cultural Organization or UNESCO added the feats of ancient engineering of the rice terraces to its list of World Heritage Sites. According to UNESCO, the Philippine rice terraces "create a landscape of great beauty that expresses the harmony between humankind and the environment."
When you see these stunning photos, you'll understand why.

"The sun comes up over the Cordillera mountains in the Philippines."
Jon Rawlinson
"The Cordillera rice terraces became a UNESCO World Heritage Site in 1995."
Ken Marshall
"The rice terraces rise along the sides of mountains like giant amphitheaters."
Madeleine Holland
"The Ifugao people have cultivated these mountainsides for two thousand years."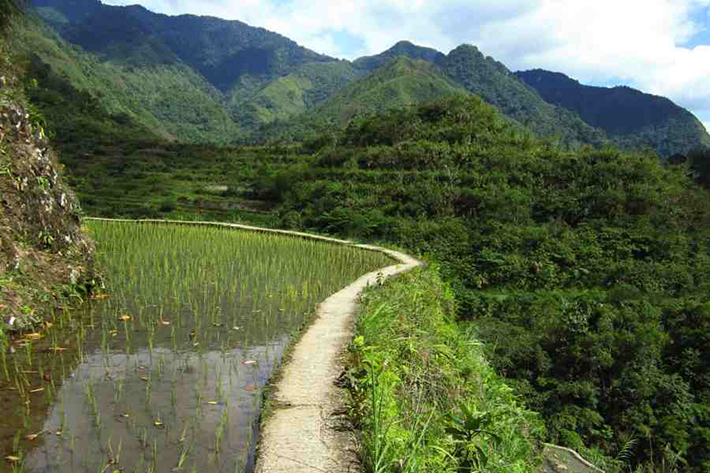 Ken Marshall
"Some of the terraces use mud walls, as pictured here; others use stone."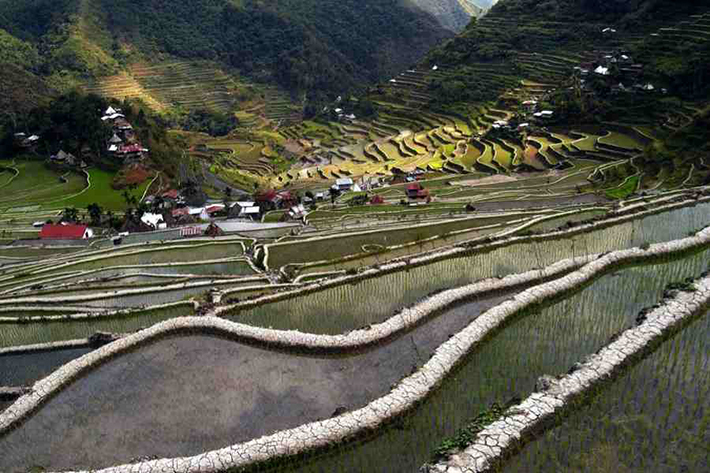 Flickr / Momo
"The stone-walled terraces are the only pre-colonial stone structures in the Philippines. "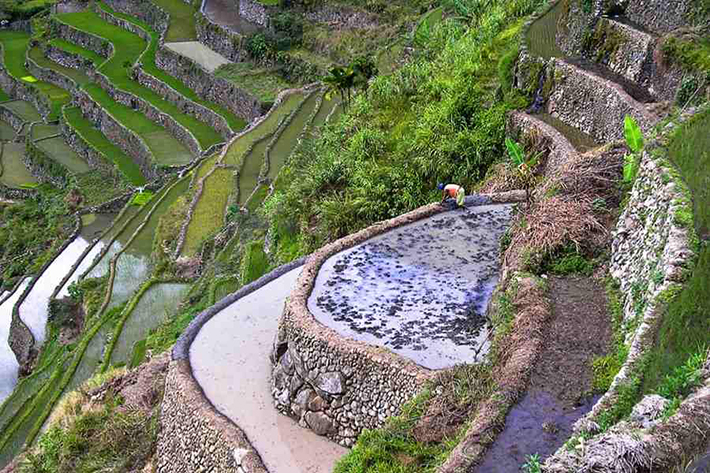 Jon Díez Supat
"According to UNESCO, "The Ifugao Rice Terraces epitomize the absolute blending of the physical, socio-cultural, economic, religious, and political environment.""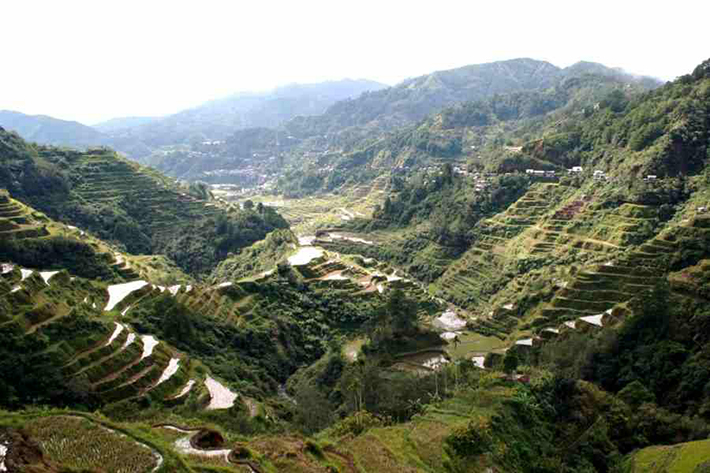 Jon Rawlinson
"Even contemporary villages blend in seamlessly with the natural surroundings."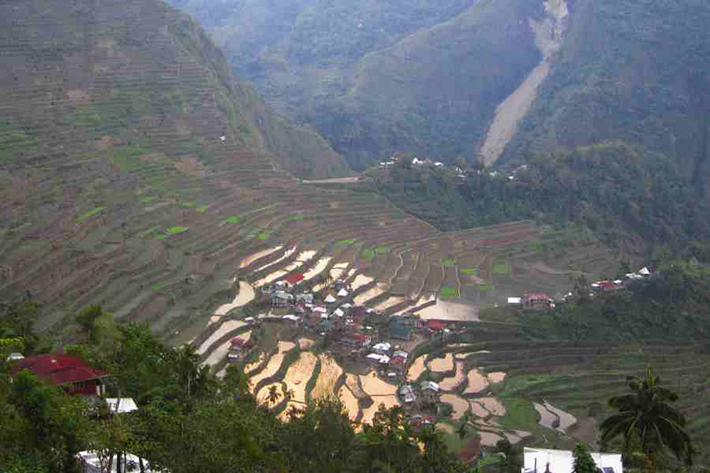 Ken Marshall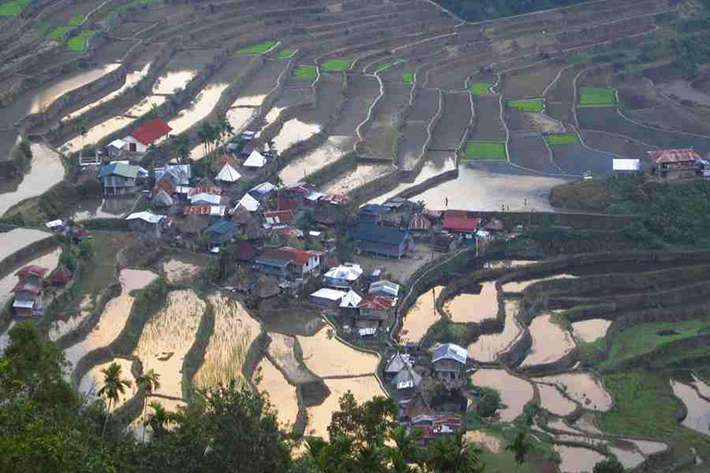 Ken Marshall
Madeleine Holland
"This is the homeland of the Ifugao people."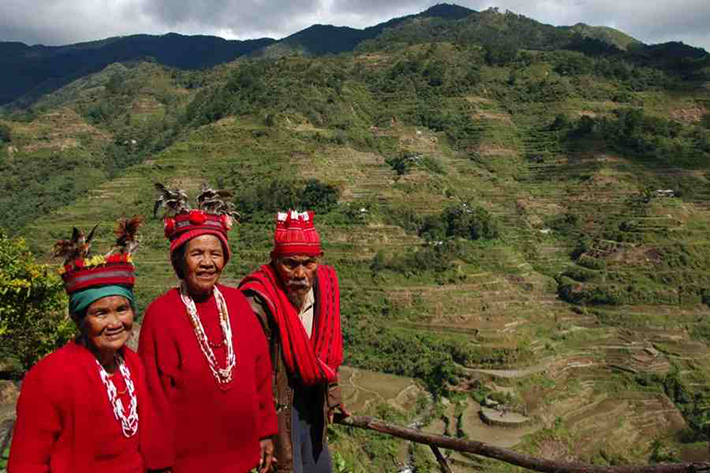 Dylan Walters
[wp_ad_camp_2]

"Many Ifugao still wear their distinctive traditional clothing."
Stefan Munder
"The remoteness of many interior mountain peoples of the Philippines allowed their traditions to survive Spanish (and then American) colonialism."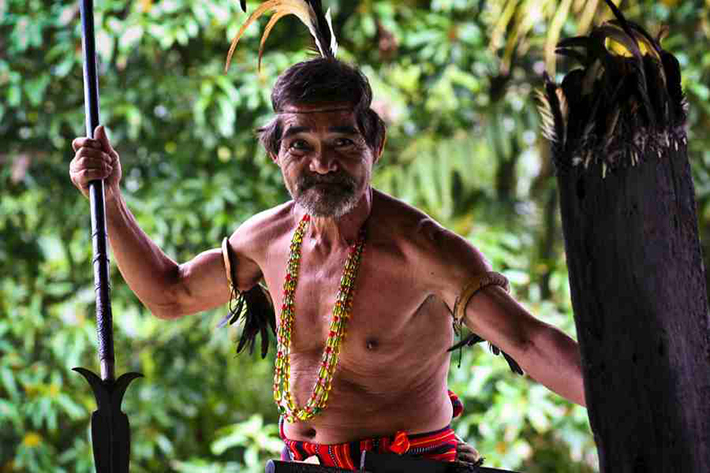 Flickr / Beyond Neon
"Their current challenge, however, is the increasing incursion of tourism, which offers economic benefits along with the potential deterioration of long-held cultural traditions."
Slava Myronov
"Over one million tourists visited the Cordillera rice terraces in 2013. "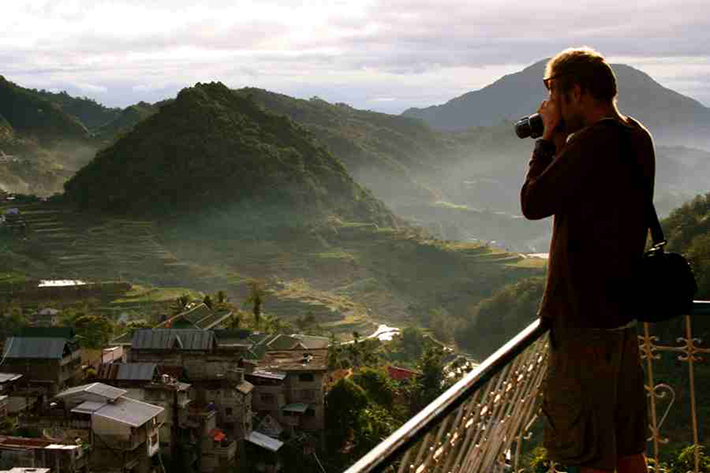 Jon Rawlinson
"It's not hard to see why."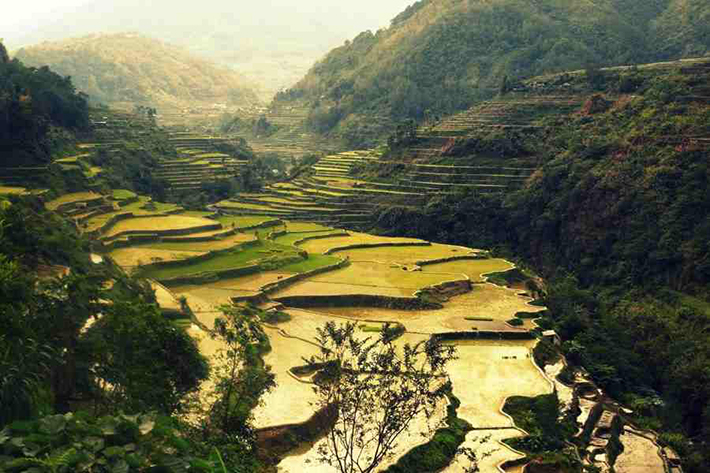 Flickr / Momo
"The area is hiker's paradise."
Dylan Walters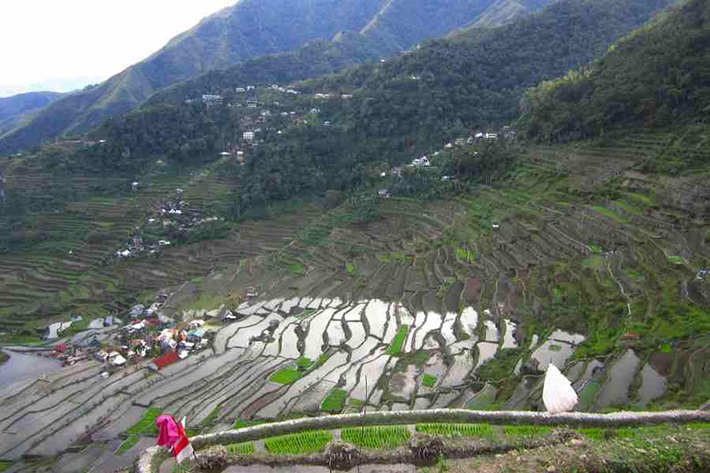 Ken Marshall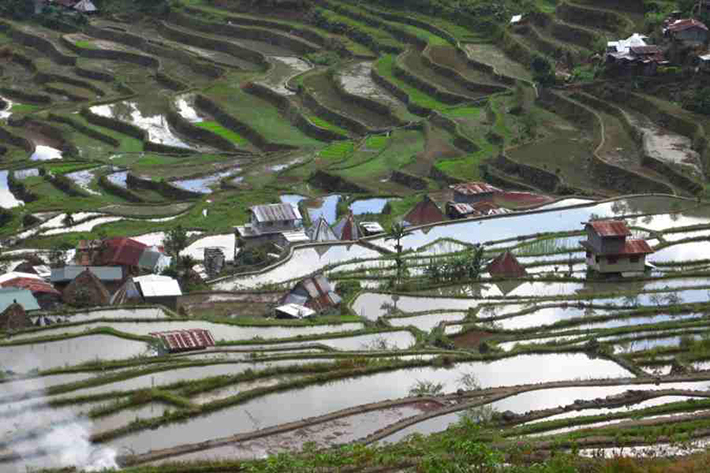 Ken Marshall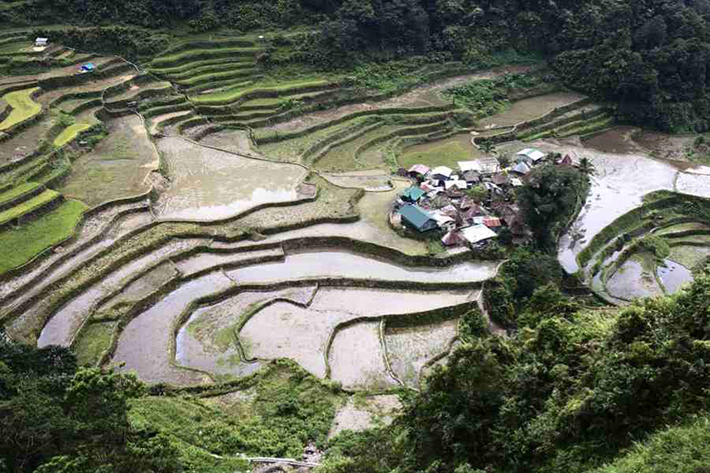 Stefan Munder
Madeleine Holland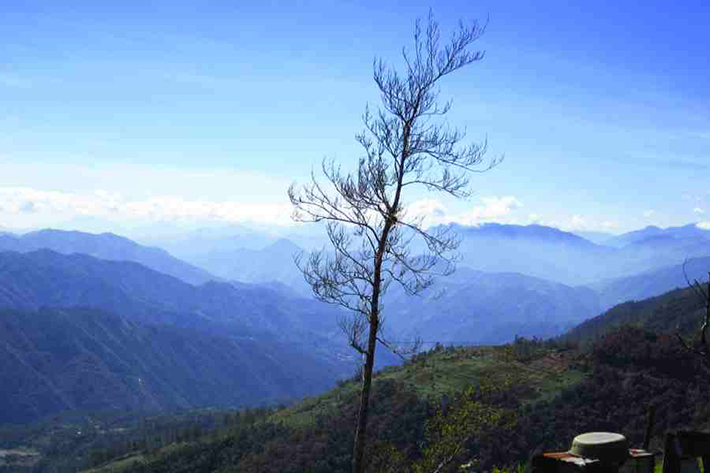 Ken Marshall
"The rice terraces are found within the Cordillera Central mountain range. "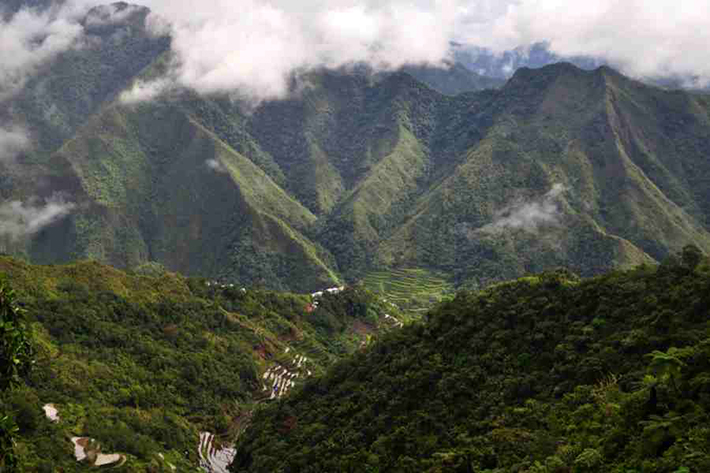 Madeleine Holland
"Five sites within the mountain range enjoy UNESCO protection: the Nagacadan terraces near the town of Kiangan, the Hungduan terraces, the central Mayoyao terraces, and the Bangaan and Batad terrace clusters near the small city of Banaue. "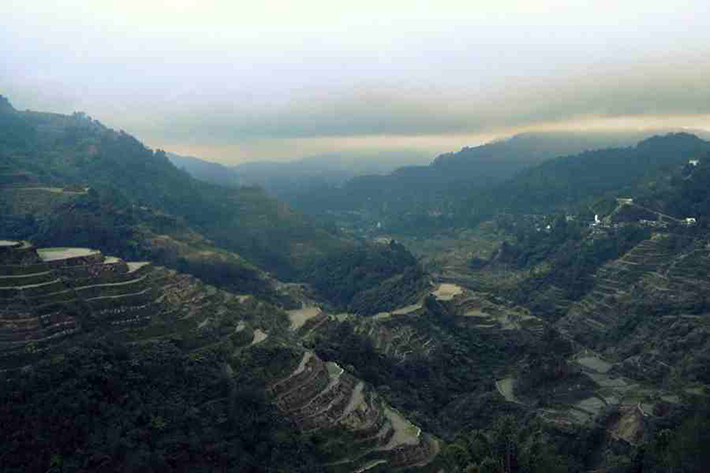 Flickr / Momo
"This images shows farmers working the terraces outside the town of Kiangan. "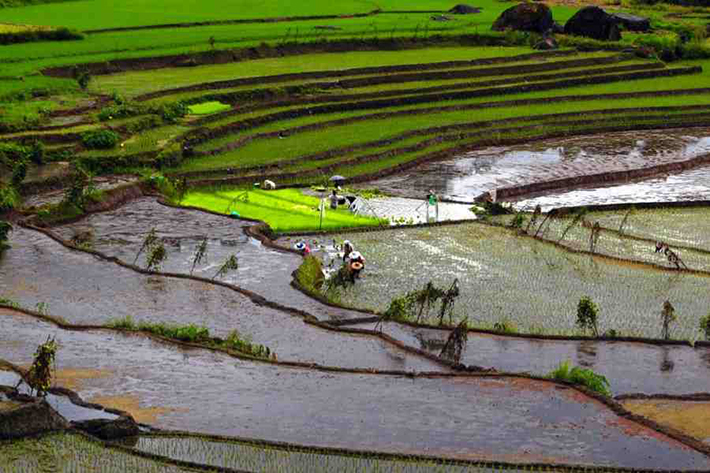 Shubert Ciencia
"Low clouds roll over the terraces near Kiangan. "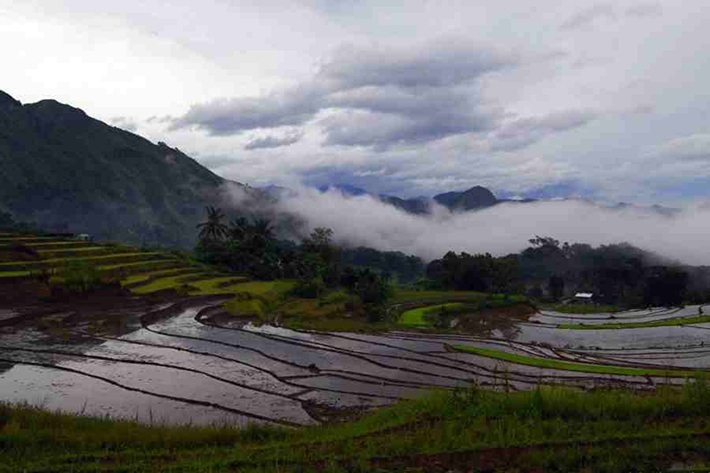 Shubert Ciencia
"The Hapao terraces form part of the larger Hungduan cluster."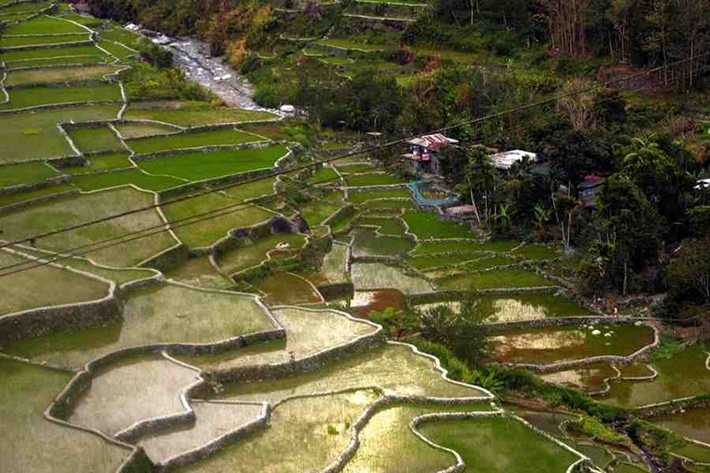 Flickr / Momo
"Though not part of the UNESCO heritage sites itself, many trekkers start their visit in Banaue, a small city of about 25,000 people."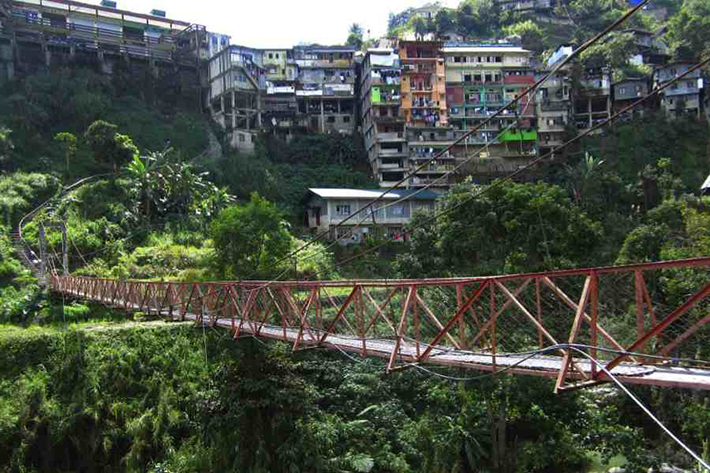 Ken Marshall
"Banaue is about 15 hours by bus from Manila."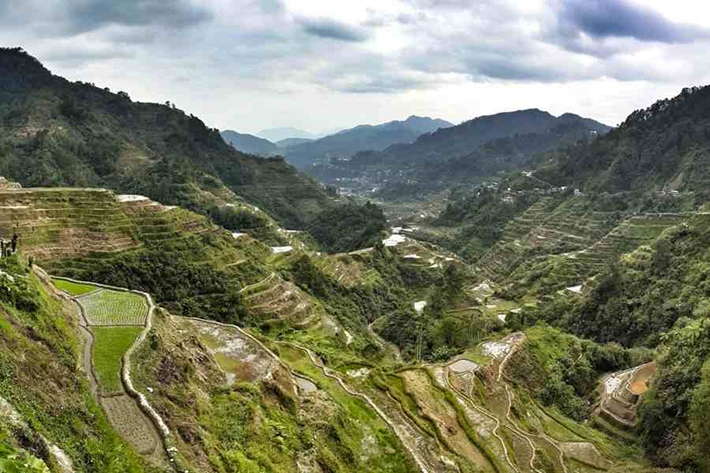 Slava Myronov
"The main form of transport within the Cordillera region is the jeepney."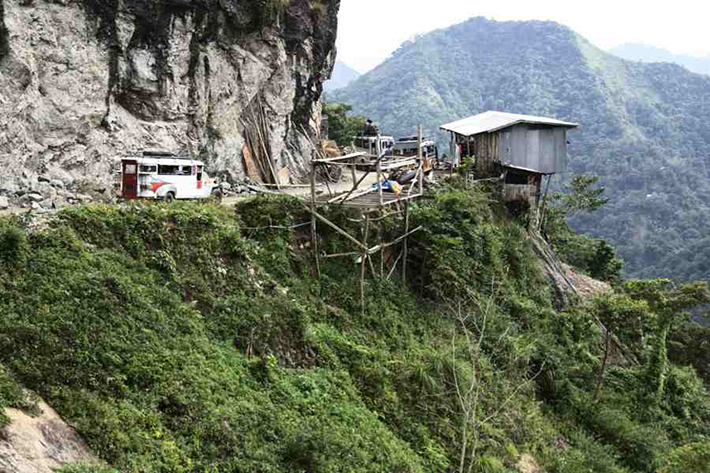 Stefan Munder
"Jeepneys evolved from U.S. army jeeps left in the Philippines after WWII."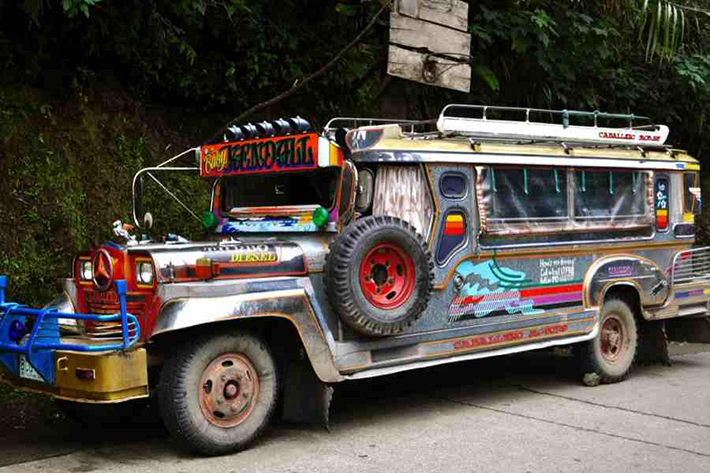 Madeleine Holland
"The U.S. jeeps were modified and expanded, and the resulting jeepneys have become are a distinctively Filipino form of transportation."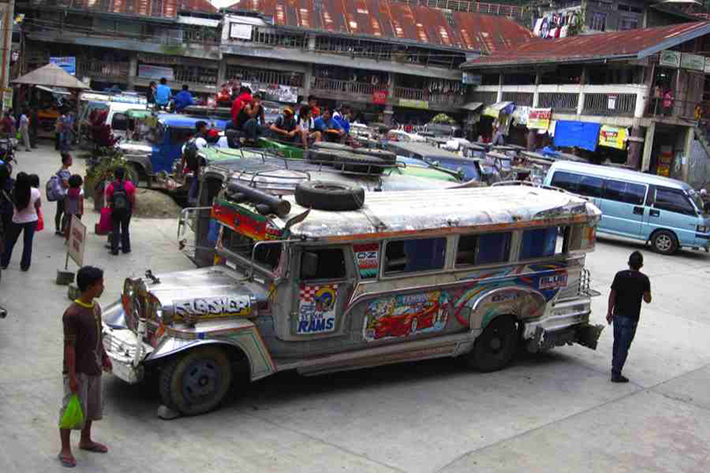 Ken Marshall
"This jeepney is named 'Highlander.'"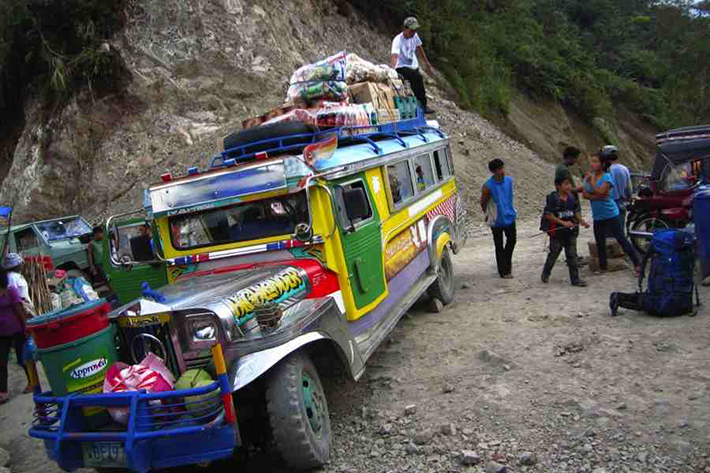 Ken Marshall
"This one is called the '8th Wonder Express.' Riding on the roof is awesome way to take in the views."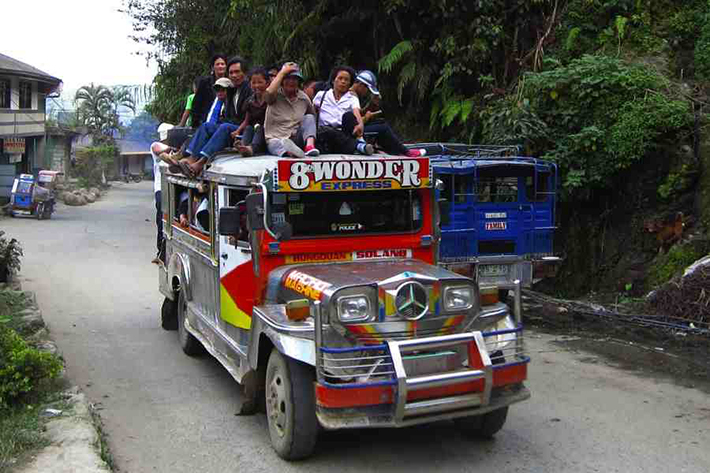 Ken Marshall
"One of the most popular trekking destinations within the Cordillera mountains is Batad."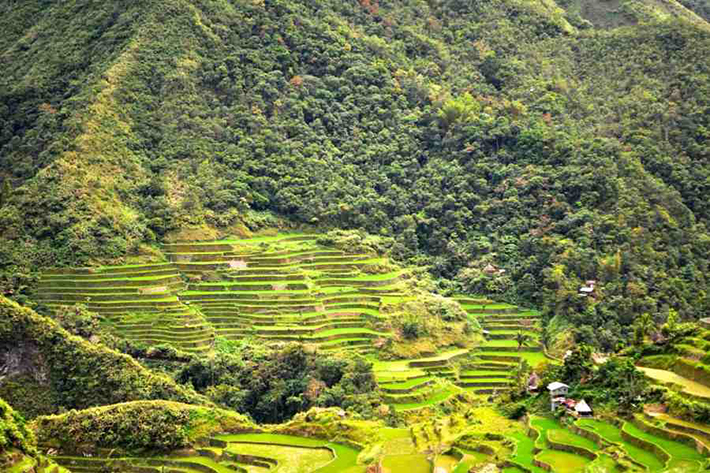 Madeleine Holland
"The rice terraces here are spectacular."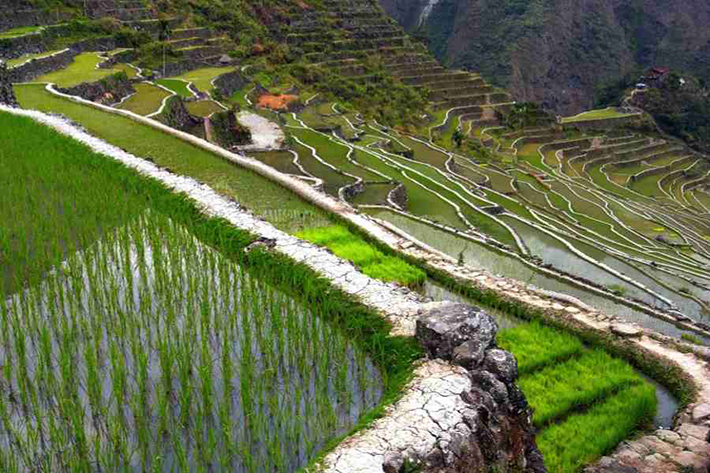 Flickr / Momo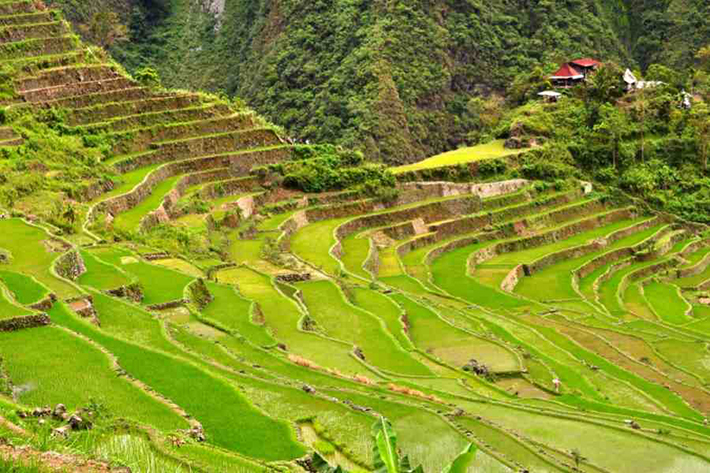 Madeleine Holland
"The village of Batad, part of which is shown here, is home to about 1,500 people."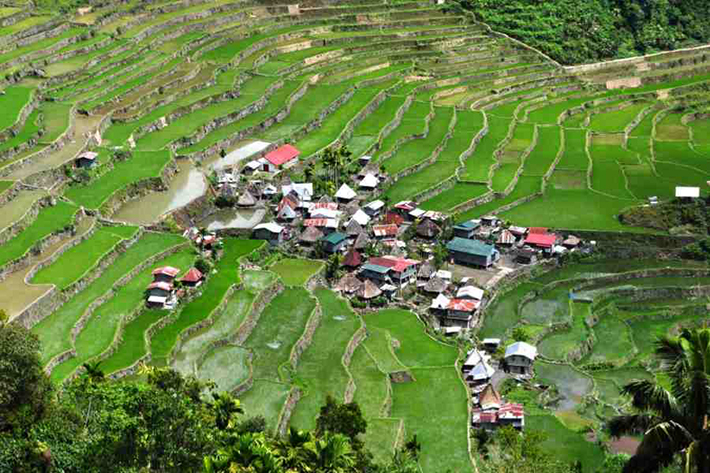 Madeleine Holland
"There is no road leading in to Batad."
Flickr / Momo
"The only way to get there is by foot."

Flickr / Momo
"The 2,000-year-old Ifugao terracing techniques make it possible to grow rice up-and-down steep mountains. "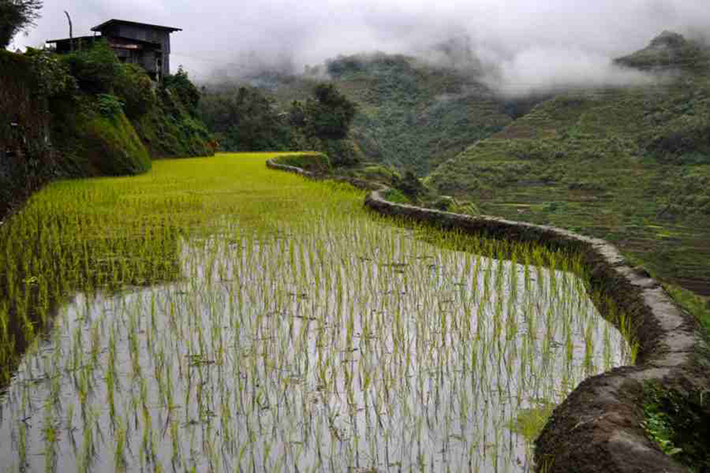 Madeleine Holland
"A traditional Bulol statue guards the rice fields from malevolent forces. "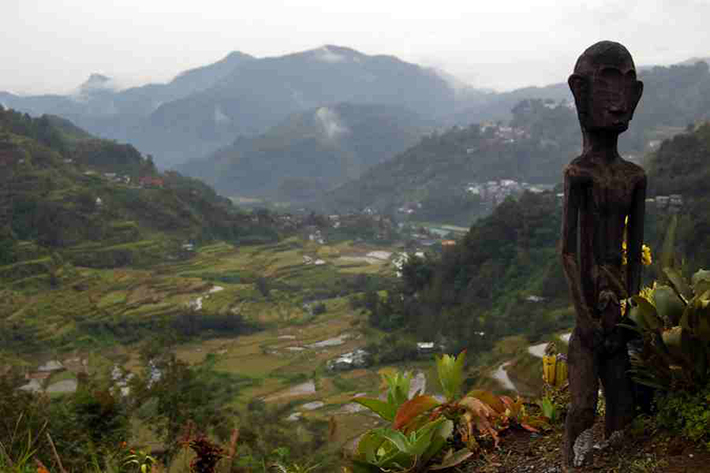 Shubert Ciencia
"The Philippines is the world's 8th largest rice producer."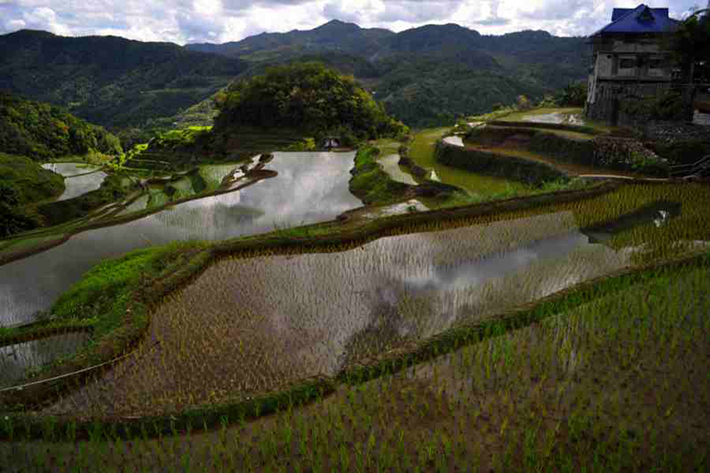 Madeleine Holland
"Rice is an essential staple in the Philippine diet."
Flickr / Momo
"Flags mark rice crops near Bontoc in Mt. Province, Philippines."
Shubert Ciencia
"Many young people, however, are leaving the farms to find work in the cities."
Flickr / amanderson2
"Traditions that have been sustainable for 2,000 years now face modern pressures. "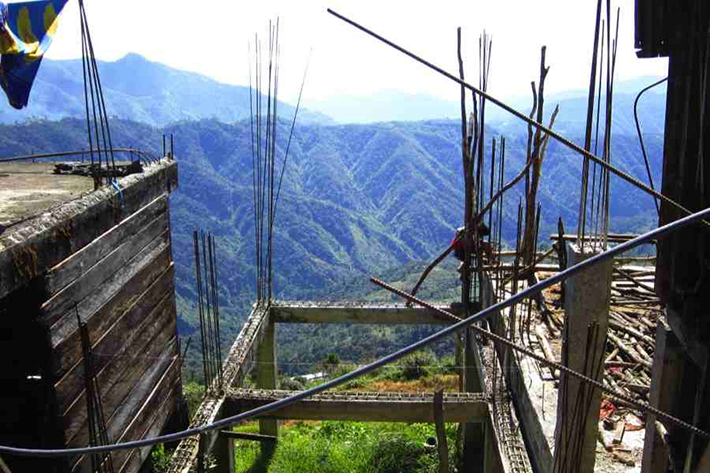 Ken Marshall
"What the future holds for the Ifugao way of life remains unknown. "
Justine Vidamo
Jon Rawlinson
Jon Rawlinson
"The preservation of the Cordillera rice terraces depends on the good stewardship of the current generation as well as those to come."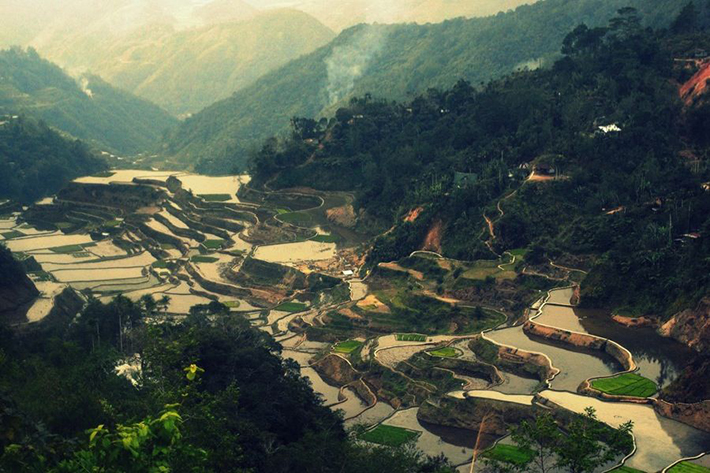 Flickr / Momo