The zombie apocalypse may never happen. But to some rich people it's a good excuse to shell out money building a zombie-proof doomsday shelter, just in case.
The architects over at KWK Promes designed this futuristic, indestructible fortress. It only has one entrance located on the second floor after crossing a fortified drawbridge. Once you lock up, no zombies or anything can get in.
Ladies and gents, this is the ultimate doomsday bunker.
It's designed to withstand the zombie apocalypse.
Or whatever might strike the earth in the near future.
It has movable walls, huge concrete blocks that swing shut, and enormous iron shield for ultimate protection.
It's complete with all the amenities you'd expect from an awesome house.
At the touch of a button you can easily open the doors, windows and other protective coverings, or roll them all back.
The windows are covered with a slab of concrete when the structure is closed.
It's a concrete rectangle that folds in upon itself to become completely sealed.
It's time to take a look what's inside this awesome house.
[wp_ad_camp_2]
The drawbridge where you can position yourself with a flamethrower. There's also a black cat.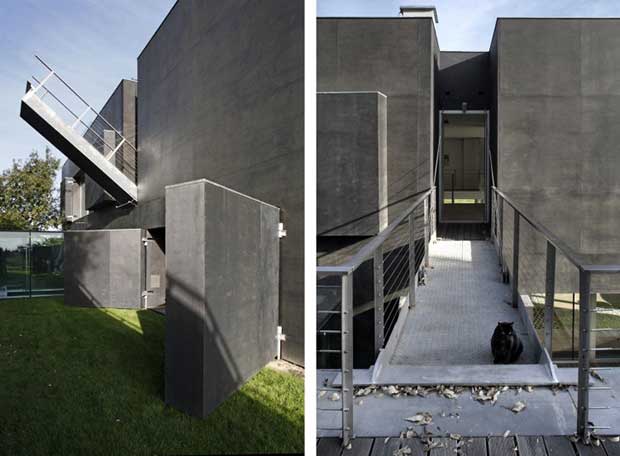 It isn't only strong, but also beautiful outside and inside.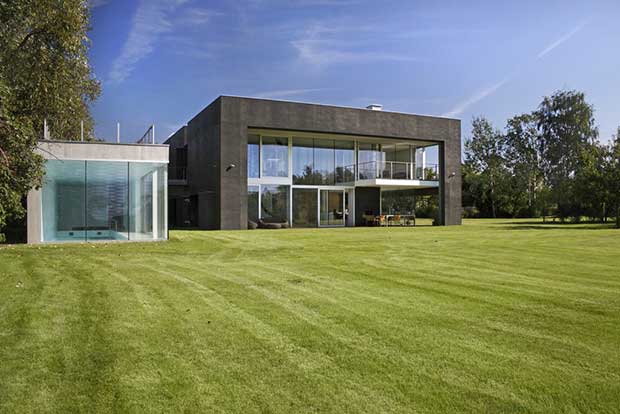 Everything is just perfect.
With all the stylish furnishings and relaxing view.
(Credit: KWK Promes)
This is a perfect shelter to survive the zombie apocalypse. It offers you and your family with indestructible protection. Just stock up on needed supplies and weapons, and you're good to go.