In celebration of World Book Day, popular soft drink brand 7 Up, teamed up with Argentinian artist Raul Lemesoff to construct one of his famous book tanks.
Lemesoff picked a stripped down 1979 Ford Falcon then converted it into a roving library on wheels. The artist calls his "militaristic bibliothecas," Weapons of Mass Instruction.
You gotta see it to believe it!

Lemesoff drives his book tank around the streets of Argentina.
via Colossal
via Colossal
As long as you promise to read it, he'll give you a book for free.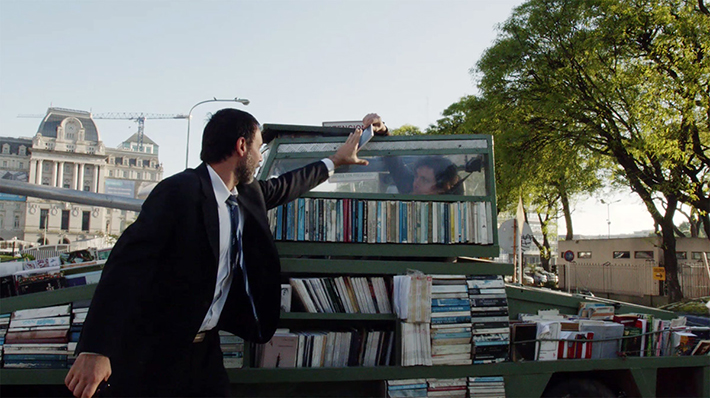 via Colossal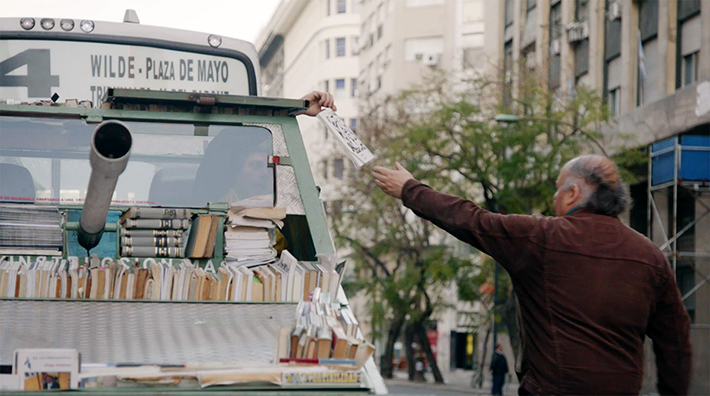 via Colossal
[wp_ad_camp_2]
The book tank can carry 900 free books.
via Colossal
This looks super cool!!!
via Colossal
ME!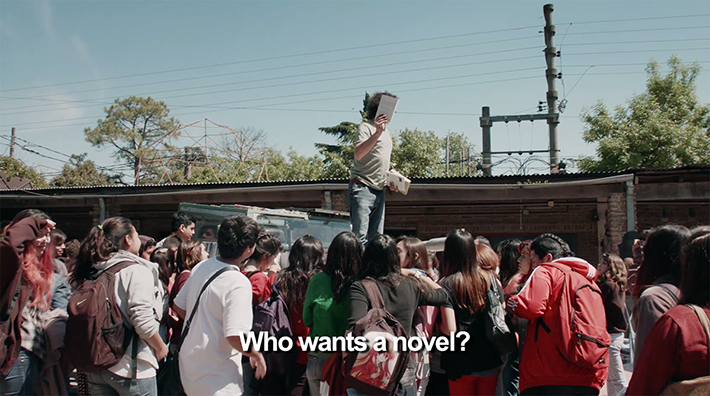 via Colossal
Watch the video and see how this amazing project came together.
Credit: Colossal

Via This Is Colossal