While most men can only daydream about having their own man cave, this guy actually has one hiding underneath his backyard!
Meet Colin Furze, the awesome dude who just made the ultimate underground man cave / bunker.
This was his really simple plan, but of course the actual construction wouldn't be as easy.
After marking out the area, it was time to start digging.
Here comes the crane…
The bunker/man cave is lowered in and is ready for construction.
[wp_ad_camp_2]
It took several months to finish everything.
It's quite impossible to tell that there's a cool place hiding underneath the grass.
Now let's check out how this man cave looks on the inside.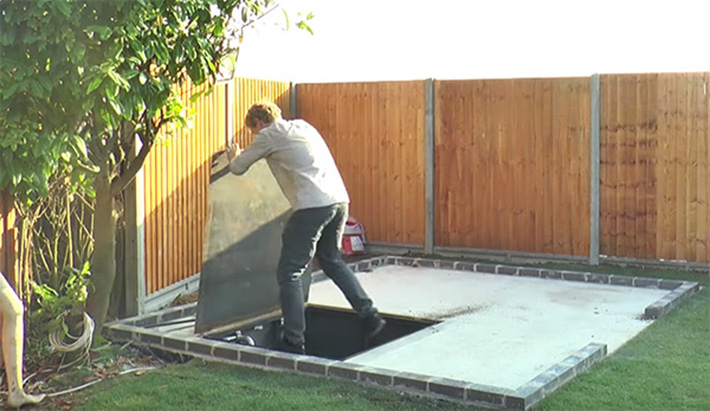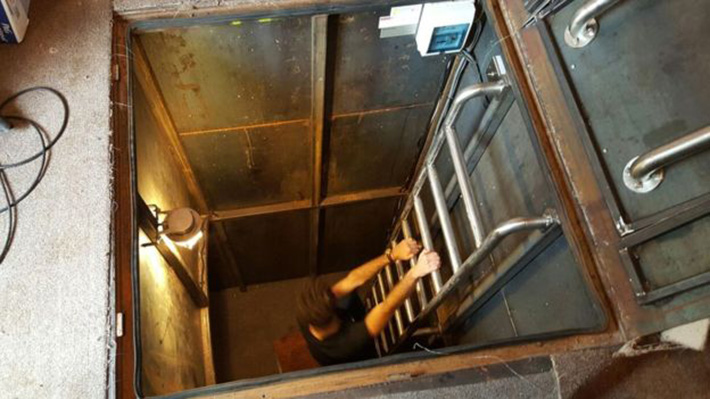 Woah, look at this place! It's a man cave, an underground apocalyptic bunker, and a music room, too?
I guess every man cave has to have a big screen TV…
and an ejector bed.
There's also a fully-functioning kitchen!
And some weapons – because, you know, apocalypse, zombies…

Yeah, that'll take care of the undead.
When the apocalypse comes, I'm quite certain I'd be thinking about how easy and comfy survival would be for this guy.
Youtube / colinfurze