Kevin Durkin of Heritage Restorations specializes in restoring and transforming old, worn-out barns into envy-worthy homes. A passion that has been an innate part of him, Kevin had explored old barns all the time as a kid.
Today, Durkin and his team are dedicated to restoring old barns and have so far done over 200 restorations. Check out one of their amazing works!

This barn in particular was originally in Waterloo, New York before they moved it to McKinney, Texas.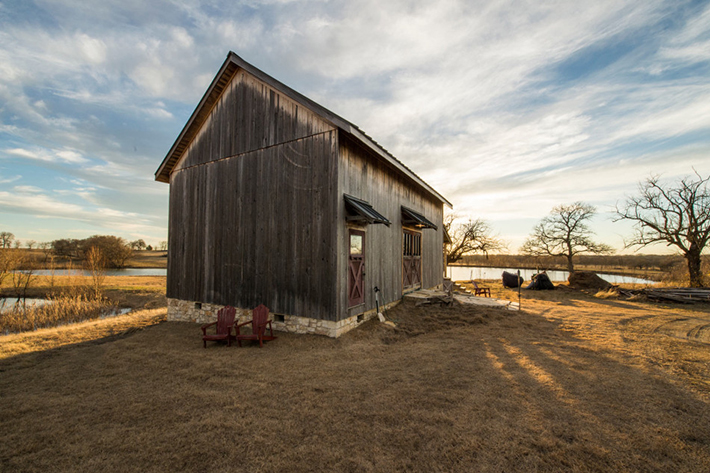 Small House Swoon
Small House Swoon
This 840 square feet barn home was originally built in the 1800′s.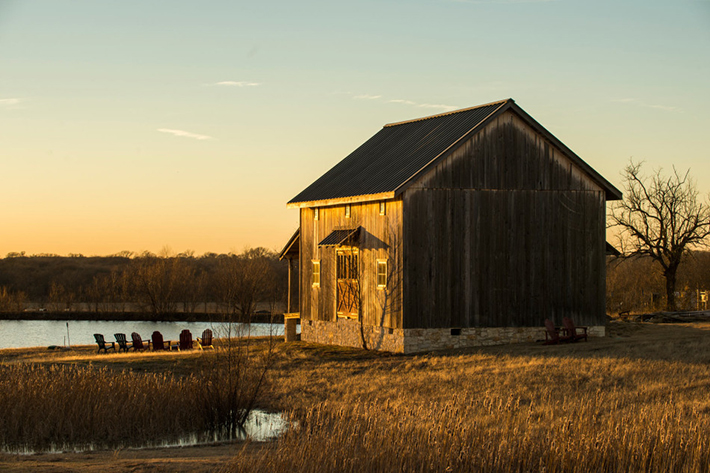 Small House Swoon
It looks so peaceful! I can easily imagine myself sitting in one of those chairs, sipping cold lemonade on a lazy summer afternoon.
Small House Swoon
[wp_ad_camp_2]
And inside? It's so spacious! Check out all those contrasting types of wood.
Small House Swoon
Super cozy! And woah, this loft even has a mini loft.
Small House Swoon
I'm loving everything I see in these photos – the sliding barn door (genius, by the way), the stairs with the old car plates, and the string lights make this home so warm and inviting.
Small House Swoon
Lovely, everything here's just lovely. The shades of wood, the rustic vibe, and the subtle pops of color perfectly ties up the space. I got my eyes on that vintage turquoise fridge.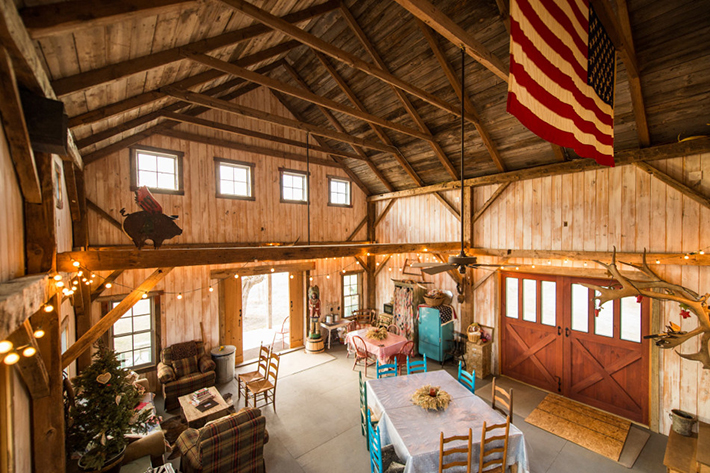 Small House Swoon
Small House Swoon
Best part is, there's more than enough room for everything!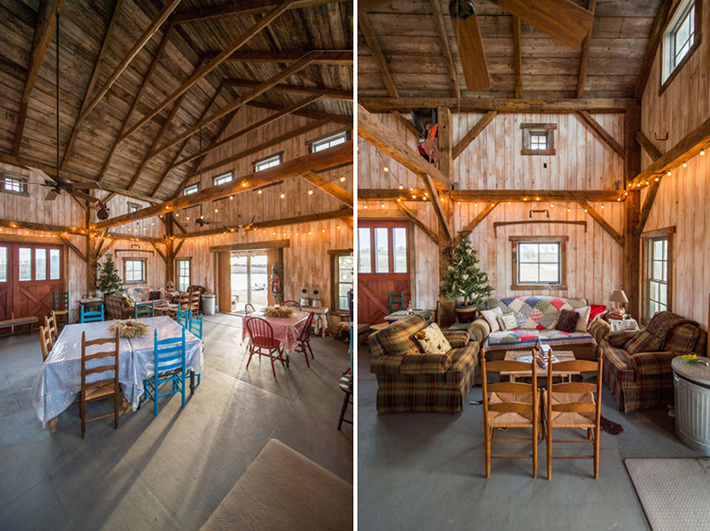 Small House Swoon
I can live here. Definitely!
Small House Swoon

Credit Heritage Barns │ Via Small House Swoon