Meet Zeus, the blind Western Screech Owl with eyes that look like a magical starry night. Zeus was found emaciated and injured on the front porch of a home in Southern California.
Seeing his situation, his rescuers immediately rushed him to a vet.
He flew into a wall and hit his head. Zeus' blindness was the cause of the accident.
Due to his condition (according to a veterinary ophthalmologist, Zeus only has about 10% of his vision), he simply can't be released back into the wild so he's permanently kept and cared for at the Wildlife Learning Center in Sylmar, California.
[wp_ad_camp_2]
The starry-eyed fella was named after the Greek god Zeus. Wildlife Learning Center founder Paul Hahn said, "Zeus exudes a very peaceful presence and is very calm. He has a very big personality and exhibits a bit of a curious nature".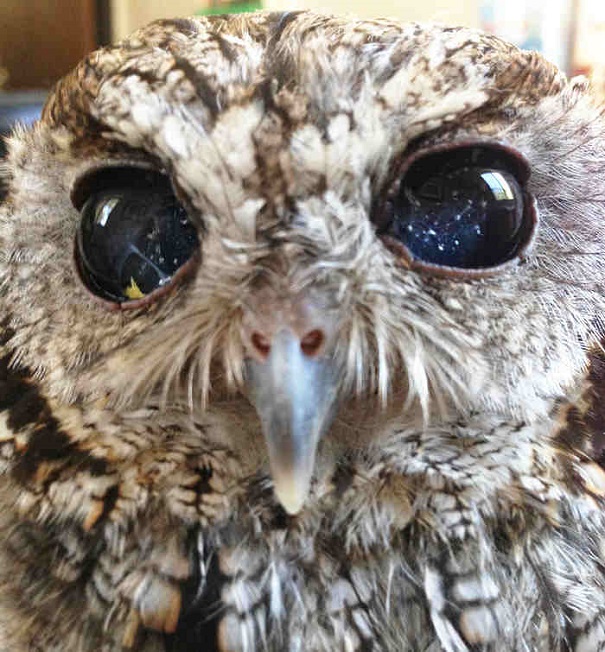 via BoredPanda