Meet 18-year-old Qian Hongyan. She may seem like your average teenager, but she has quite a unique and inspiring backstory to tell.
Reuters/Jason Lee
Qian grew up in a rural area of China's southwestern Yunnan province. Back in 2000, when she was only 4 years old, Qian lost both her legs in a car accident. Since her hometown had no easy access to prosthetic legs, her family had no other option but to improvise.
Taken in 2005, these pictures show then 10-year-old Qian Hongyan walking on her hands, using a basketball cut in half to steady herself.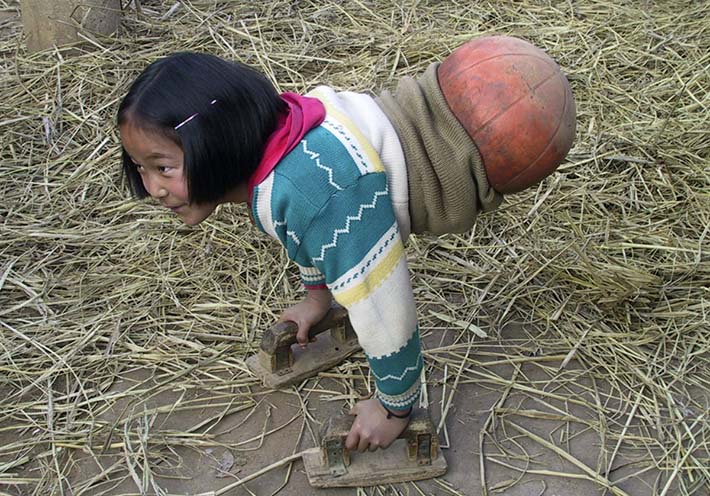 Reuters/Chen Yawei
The locals later dubbed her as the "basketball girl", according to Xinhua news agency.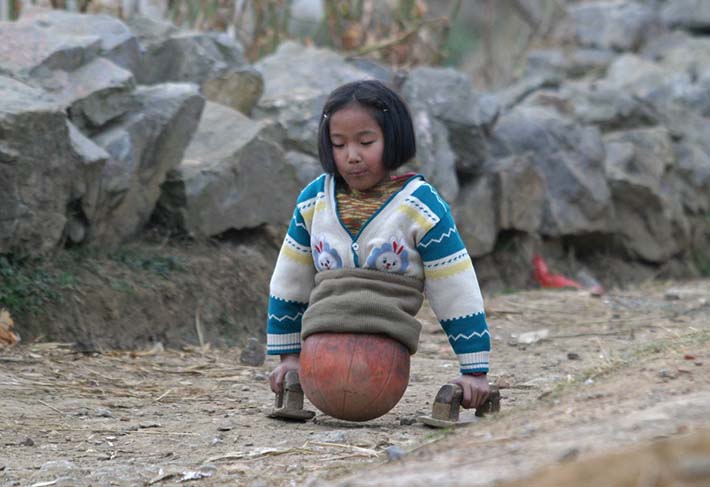 Reuters/China Daily
[wp_ad_camp_2]
Her story caught the attention of various Chinese press, and not long after, Qian traveled to Beijing to receive free artificial limbs at the China Rehabilitation Research Center.
China Rehabilitation Research Center has been providing help to the disabled in China for over 20 years.
Here's a photo (taken in 2007) of Qian receiving a larger set of limbs after she had grown.
Reuters/Jason Lee
Qian was born to an impoverished family, and when her medical treatment ended in 2007, she had to accept, as hard as it may have been, that she would not be able to continue her education with her peers. She was 11-years-old at the time.
Reuters/Jason Lee
But apparently, what she lacked physically, she made up for in spirit. The harsh reality, for her, wasn't a reason to give up.
She found herself other opportunities. She joined a local swimming club for the disabled. The club was a first of its kind in China and was sponsored by the Yunnan Provincial Federation of the Disabled.
"I had to give much more than other kids when I learned to swim," she told China Daily in 2011. "It seemed there was no way I could float in the water. I was choked."
Reuters/Jason Lee
It was difficult at first. But this determined young lady braved through all the struggles and eventually went on to become a successful athlete. She trains for four hours every day with the goal of one day winning medals for her country in the Paralympic Games.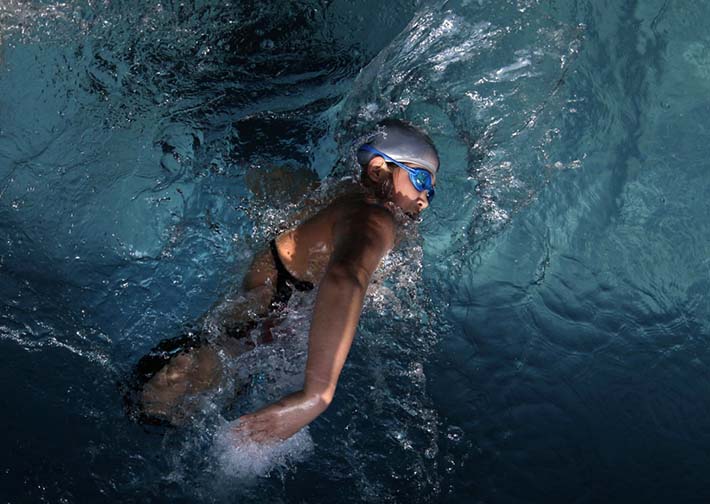 Reuters/Jason Lee
Now 18-years-old, Qian recently returned to the China Rehabilitation Research Center, ready for her adult prosthetic limbs.

Reuters/Jason Lee
News of Qian Hongyan's progress and prosthetics make national programs. Her inspiring story has made her a celebrity in China. Across the globe? Well, she's spreading a lot of love and courage as well. Even her smile is infectious.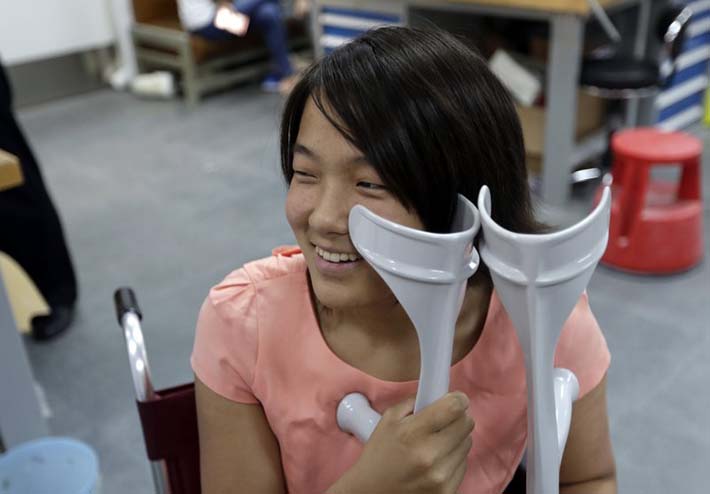 Reuters/Jason Lee
Via Business Insider