These pictures prove that animals are capable of feeling compassion and love. The most amazing thing about them is that these animals aren't supposed to cuddle up together.
When I first saw them, I was like… what? How is this possible? A fox getting along with a cat. A cheetah showing some affection to a dog. A monkey cuddling a tiger. These wonderful images just warm my heart and put a smile on my face. Hope it will do the same thing to you.
1. This baby monkey and chihuahua.
2. This monkey with white tiger cubs.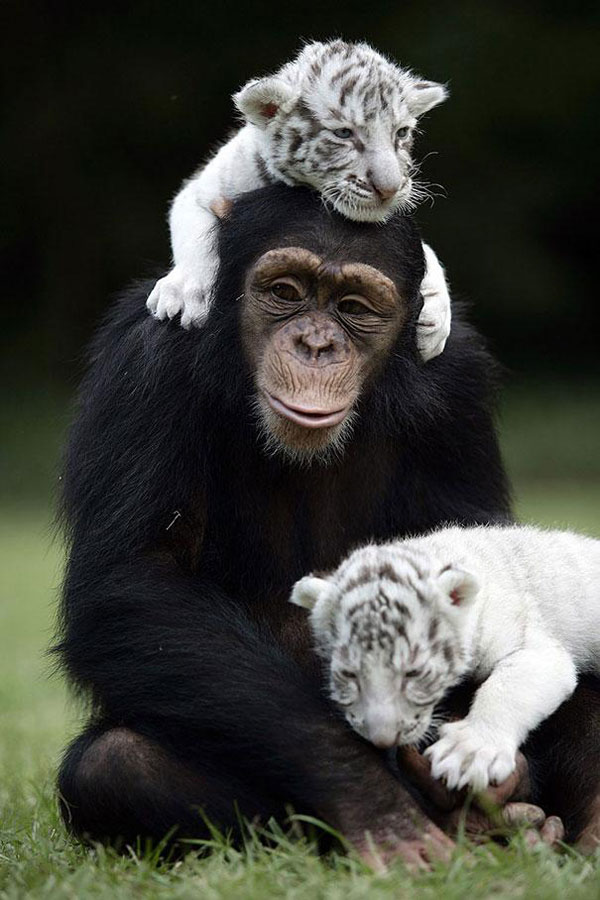 3. This black Labrador retriever and African elephant.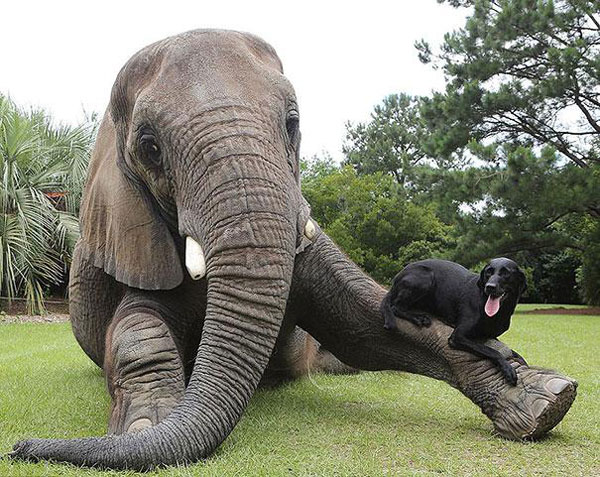 4. This boxer and baby goat.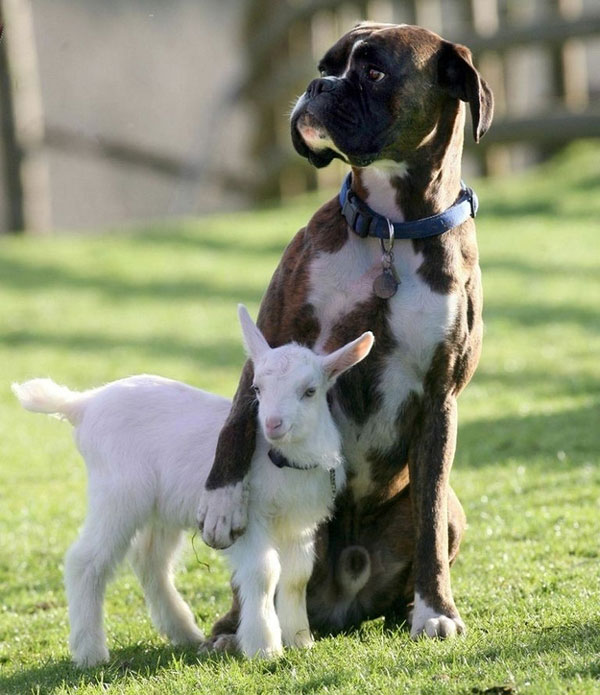 5. This kitten and rabbit.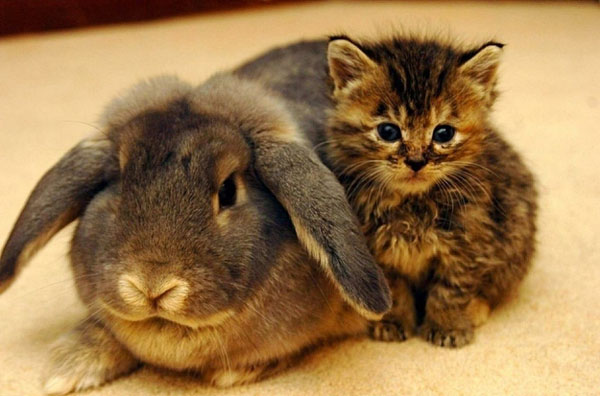 [wp_ad_camp_1]
6. This fox and cat.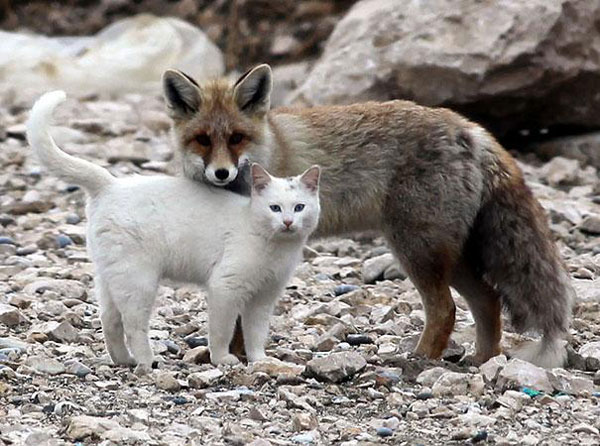 7. This ostrich and giraffe.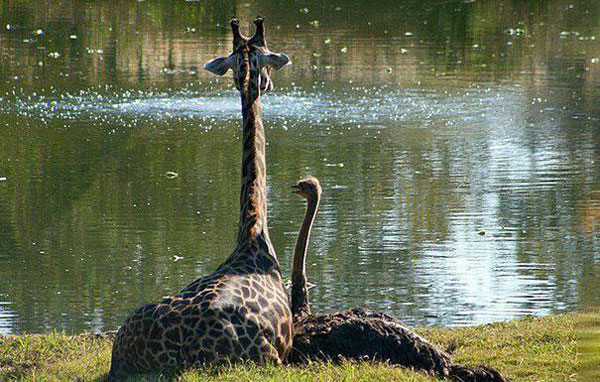 8. This dog and wild fox.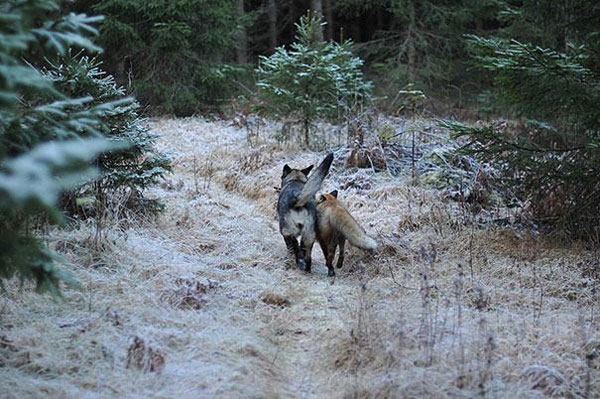 9. This yellow labrador and duckling.
10. This dog and owl.
11. This chicken with rottweiler puppies.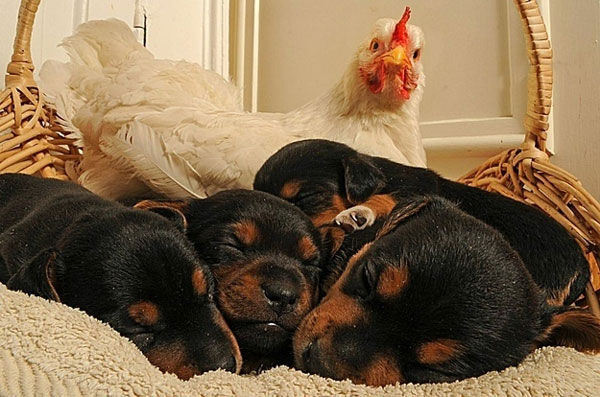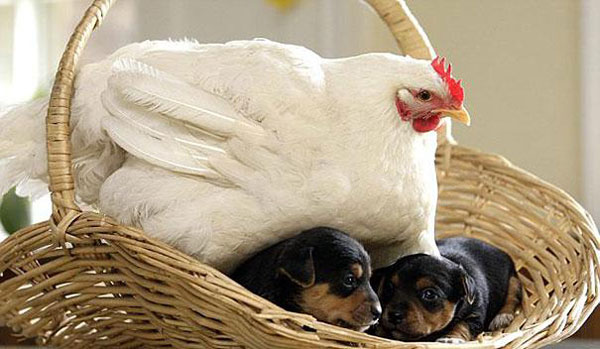 12. This dog and llama.
13. This lion cub and dog.
14. This dog and baby wild boar.
15. This cow and these baby lambs.
16. This deer and dog.
17. This dog and baby pot-bellied piglet.
18. This cheetah and dog.
19. This bunny and deer.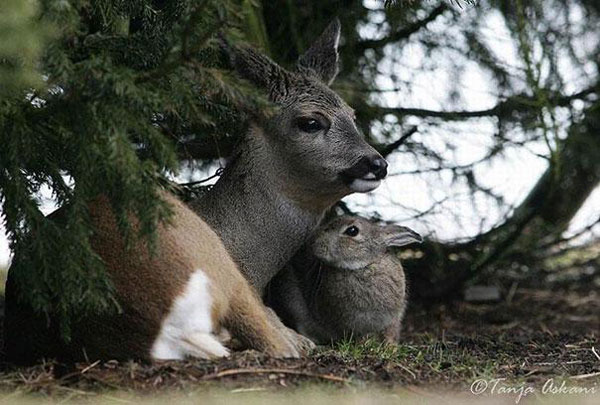 20. This baby lamb and dog.
21. This bulldog and baby squirrel.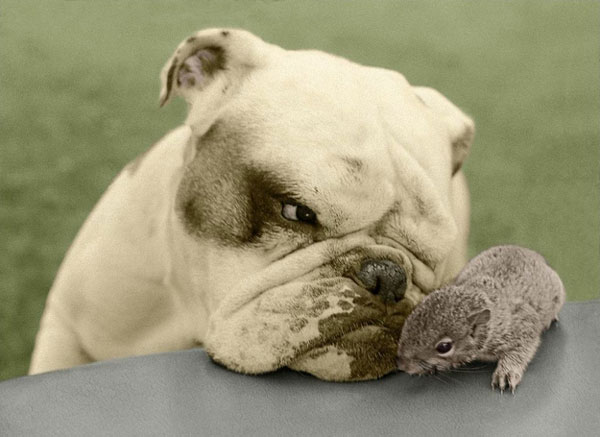 22. This lion and dog.