Conservators of the New Zealand Antartic Heritage Trust were restoring one of the exploration huts in Antarctica when they discovered a box that held a remarkable treasure.
Contained in the box were 100-year-old cellulose nitrate negatives documenting the life of Antarctic explorers a century ago. These never-before-seen negatives were preserved in a block of ice.
The restoration process proved to be a tedious task. After being frozen for a century, the negatives were clumped together and had to be first gently separated from one another. Next came the cleaning and the removing of mold before consolidating the cellulose image layers.
nzaht.org
Examining the negatives. After such a painstaking process, the negatives were finally produced into digital positives, allowing us to take a historic look on the heroic era of Antarctic exploration (1895 – 1917).
nzaht.org
According to the Trust, "The photographs are from Ernest Shackleton's Ross Sea Party (1914-1917), which spent time living in Scott's hut after being stranded on Ross Island when their ship blew out to sea. Their role was to lay vital depots for Shackleton's expedition, which was to cross the continent from the Weddell Sea."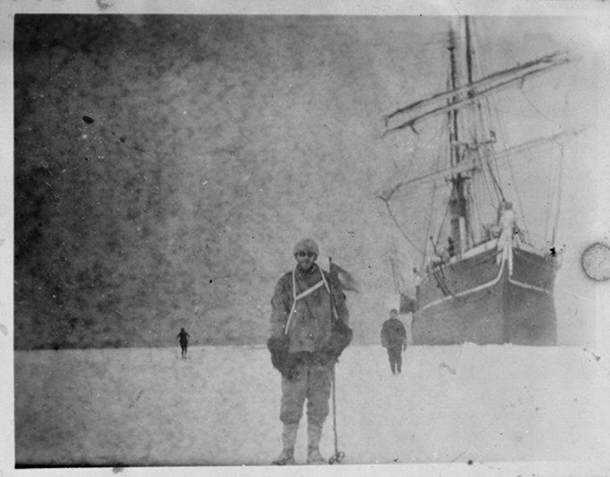 nzaht.org
[wp_ad_camp_2]
Chief scientist and geologist Alexander Stevens on Aurora deck.
nzaht.org
Iceberg in Ross Island
nzaht.org
Alexander Stevens on the Aurora.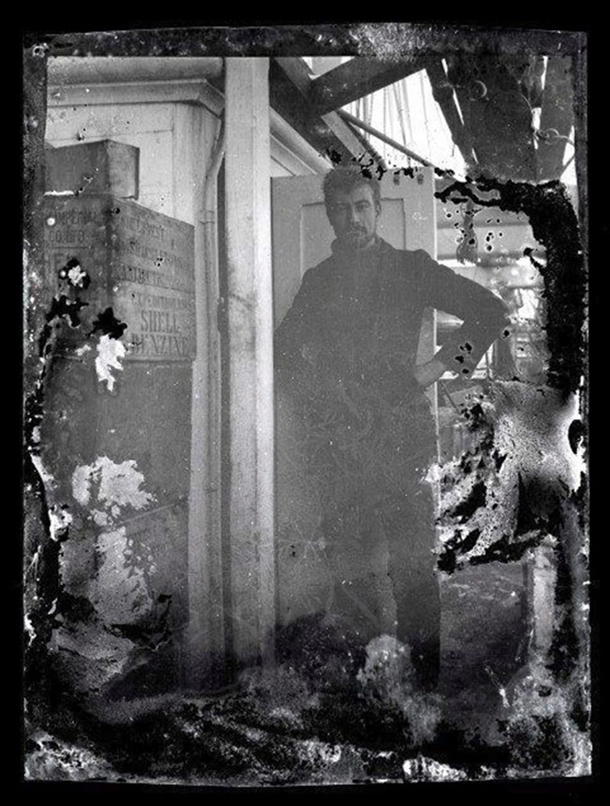 nzaht.org
Big Razorback Island, McMurdo Sound
nzaht.org
Snowy landscape, McMurdo Sound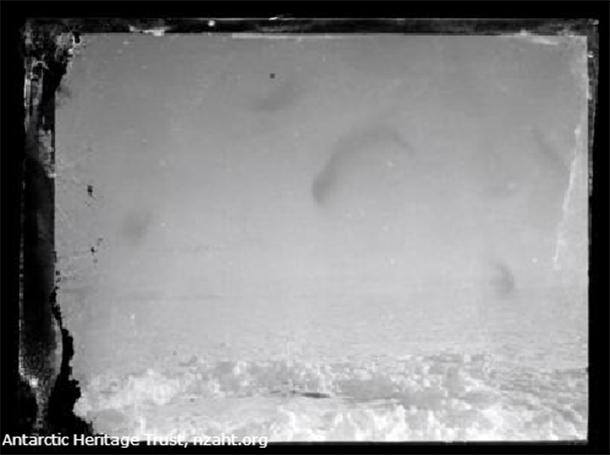 nzaht.org
Sea and glacier, McMurdo Sound
nzaht.org
Sea ice afloat in the sea, McMurdo Sound
nzaht.org
Tent Island, McMurdo Sound
nzaht.org
White Island, McMurdo Ice Shelf
nzaht.org
Looking south along Hut Point Peninsula
nzaht.org
Sea, sky, and landscape
nzaht.org
Mt Erebus, Ross Island from the West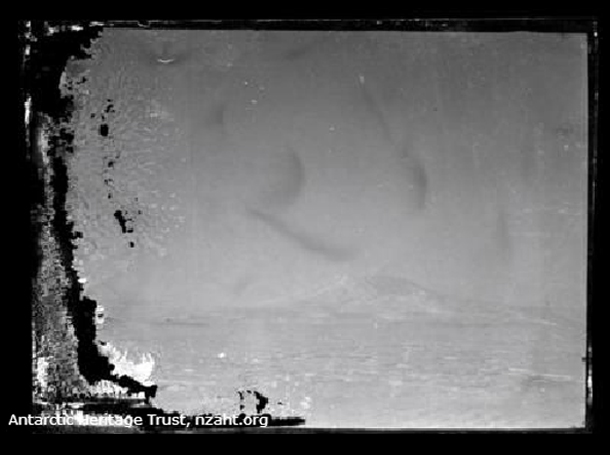 nzaht.org
The identity of the photographer remains unknown, but is thought to be the expedition photographer Arnold Spencer-Smith.
Credit: Antartic Heritage Trust