Both Las Vegas and Atlantic City are offering visitors a variety of entertaining activities and must-see attractions. There are some top-notch night clubs, bars, pool parties and lots of other activities and things that are definitely worth seeing.
Even though these two cities are 2,500 miles apart, they have always been competing against each other. The most important things that both of them have in common are the exciting nightlife and the opportunity for casino enthusiasts to have a lot of fun.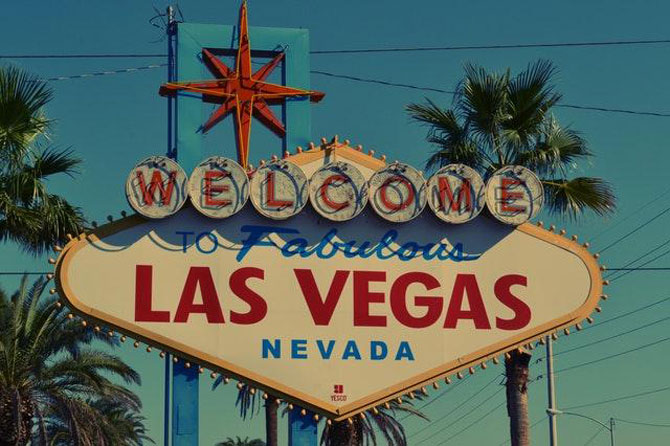 When you think about casinos, the first association in your mind will be Las Vegas, of course. We have all read about it and seen it in the movies as well. Yes, that it is true, and most of the enthusiasts in Vegas are playing in land-based casinos.
But Atlantic City also has its fair share of gaming establishments. One slight difference, is that in NJ you can actually play online as well – which is not something common in the States. People enjoy plating at betfair NJ and similar providers that have a licence to operate in the area.
Attractions and Things to Do
Las Vegas: once upon a time popular for nuclear tourists, is one of the most attractive places in all US. The popular Las Vegas Boulevard, also known as The Strip, is located in the heart of the Sin City and offers a bunch of attractions to see and things to do. Firstly, you will recognise the famous Las Vegas sign designed in 1959.
You will be amazed by the neon signs, virtual reality attractions and the famous fountain show at the Bellagio. There are a lot of venues where you can watch the incredible spectacle. You must not miss the High Roller, which is the world's tallest observation wheel.
Many acrobatic shows can be seen at Le Rêve – The Dream, set into an aquatic theatre. You should enjoy the magnificent acrobatics since that might be a once in a lifetime opportunity for you. Established in 1996, the Neon Musem which consists of signs from old casinos is a must see.
Atlantic City: The iconic Boardwalk is a top attraction for tourists who are visiting Atlantic City. Entrance To The Stars is one just one location, where fingerprints from famous Frank Sinatra and Stevie Wonder can be noticed.
Everyone compares it to the famous Hollywood's Walk of Fame. Built in 1898, the Steel Pier, with its carnival atmosphere offers a lot of family-entertaining activities, exhibits, concerts, rides, films and more Lucy the Elephant, which was used as an observation deck is another interesting thing to see. Apart from the Atlantic City Aquarium, the Absecon Lighthouse is also definitely worth visiting.
Entertainment and Nightlife
Las Vegas: You simply can not leave Las Vegas before you visit the best nightclubs. There are many popular clubs for people who would like to party all night. The most famous, Omnia mega club consists of the main room, a balcony and an astonishing terrace with a beautiful view of the Strip.
For EDM lovers, the famous nightclub and restaurant Hakkasan, and club XS are a perfect choice. Hip Hop lovers can visit Drai's Beachclub & Nightclub.
For people who haven't decided what kind of music would they like to listen while in Vegas, they can visit Marquee Nightclub, since in the first room, DJ's are spinning EDM, and in the other, they can have fun while listening R&B. For those who are preferring parties during the day, the pool parties at the Cosmopolitan Hotel might be the right choice.
Atlantic City: The Quarter at Tropicana which reminds of Havana offers a lot of entertaining activities during the whole day. You can go shopping, relax at the spa, visit the IMAX Theatre, and finally have a romantic dinner at the restaurant or go for a party in the famous Boogie Nights club. If you are up for a drink, then the best place for you is the Riviera Beer Garden.
Outdoor Activities
Las Vegas: Nightlife in Sin City can be really fun, but this destination can offer a lot for nature lovers as well. There are tons of outdoor activities: from hiking, biking, kayaking at the Black Canyon to balloon riding over Nevada's desert.
Atlantic City: Because of its location alongside the Atlantic Ocean, you can spend your weekend on the sandy beaches. You can go surfing at Stone Harbor Beach or wave jumping at Atlantic City Beach. There are of course more activities like cruising, windsurfing, and fishing.
In terms of deciding which of these two places are more exciting, it is a matter of personal preference. If you like to party and love clubbing, Sin City is the right choice for you. If you love to spend some time at the beaches, then Atlantic City is a top destination for you.
[wp_ad_camp_1]