Like the thousands of other families after the Second World War, Rudi Schlattner and his family had to fled their home for their own safety. They left behind their house along with their possessions in Czechoslovakia.
70 years on, Schlattner, now 83-years-old, returns to his old family home for the first time since the war. Little did he know that his homecoming visit would lead to an unexpected discovery.
This is Schlattner's childhood home, the very house his father had built and the one he fled with his family when German nationals were forced out of Czechoslovakia. The house went through numerous renovations over the years and is now being used as a kindergarten.
Daily Mail
Schlattner believed his father left behind a cache of valuable items supposedly hidden somewhere inside the house.
Daily Mail
While checking the attic he found a loose board with a small piece of string attached that no one had previously noticed, even after the renovations.
Daily Mail
Behind the board was a secret compartment full of family items! His father had hidden them safely away in the event that they ever return to country.
Daily Mail
The secret room was small but it still took them hours to clear everything out.
Daily Mail
What they found was a treasure trove of WWII-era memorabilia!
Daily Mail
[wp_ad_camp_2]
Representatives from a museum in the nearby town of Usti nad Labem arrived to date and catalog all of the items.
"We were surprised that so many ordinary things were hidden there," said museum employee Tomas Okura. "Thanks to the circumstances, these objects have a very high historical value."
Daily Mail
Daily Mail
Not everything from this amazing find appear to be valuable. Still, they offer a rare glimpse into life in the 1940s.
Daily Mail
The long lost treasures are now under the care of the local museum in Usti nad Labem. Although his family's possessions cannot be returned to him, Mr. Schlattner is reportedly okay with it and even promised to help with the identification of the objects.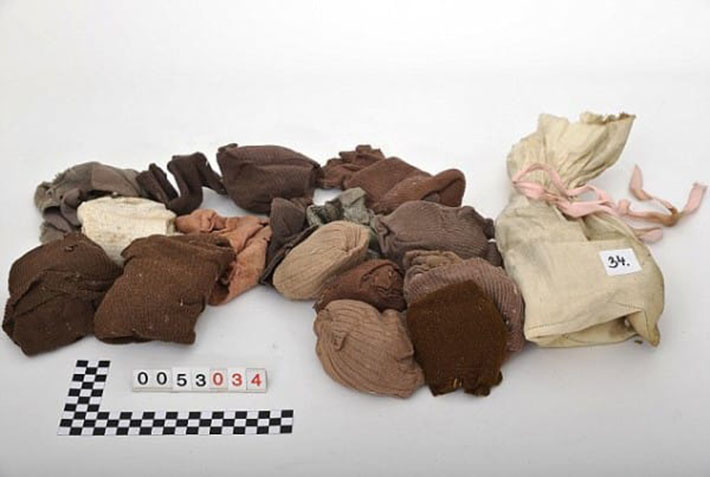 Daily Mail
H/t Daily Mail