Celebrities only do the pretty stuff. Okay, most of the celebrities, not all. But their stunt doubles do all the dirtiest work and dangerous stuff to create awesome action.
They leap, hop on speeding train, jump off a cliff, all the badass action sequences too risky for the actors to do, or not allowed for them to do by insurance companies.
It's time we take a good look at the amazing stunt look-alike doubles of our favorite famous celebrities:
1. Ryan Reynolds and his stunt double Alex Kyshkovych in Deadpool
Ryan Reynolds and his second stunt double Will Erichson in Deadpool
2. Chris Pratt and Tony McFarr – "Jurassic World"
3. Bryce Dallas Howard and Whitney Coleman – "Jurassic World"
4. Tom Hardy and Jacob Tomuri – "Mad Max: Fury Road"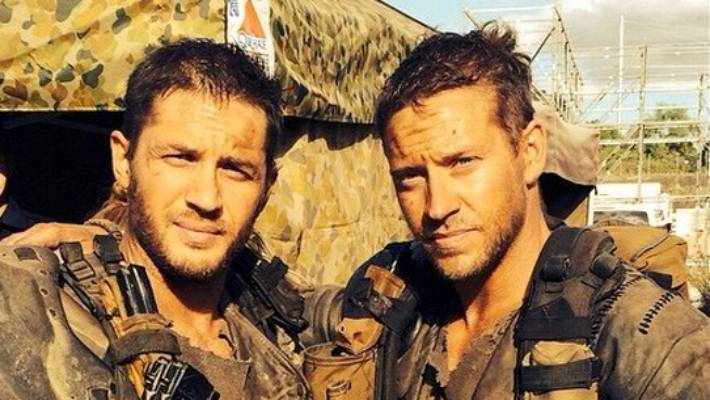 5. Kate Mara and Casey Michaels – "The Martian"
6. Daniel Craig and Gordon Alexander – "Spectre"
7. Johnny Depp in the Pirates of the Carribbean
8. Zac Efron and his stunt double Jordan Scott on the set of Dirty Grandpa
9. Michael Douglas and Mike Runyard – "Ant-Man"
10. Bruce Willis in Red
DLM Press, PacificCoastNews.com
11. Andrew Garfield in the The Amazing Spider-Man
FameFlynet
12. Brad Pitt in World War Z
13. Uma Thurman in Kill Bill
14. Shia LaBeouf in Transformers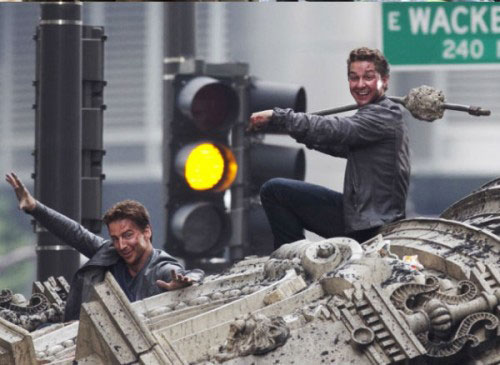 FameFlynet
15. Robert Pattinson in Twilight
16. Dayna Grant and Charlize Theron – "Mad Max: Fury Road"
17. Taylor Lautner in Twilight
18. Natalie Portman in Black Swan
19. Megan Fox in Teenage Mutant Ninja Turtles
TS/PacificCoastNews
[wp_ad_camp_2]
20. Jennifer Lopez on the set of her music video. She has a male double.
21. Harrison Ford in Indiana Jones
22. Daniel Craig in Skyfall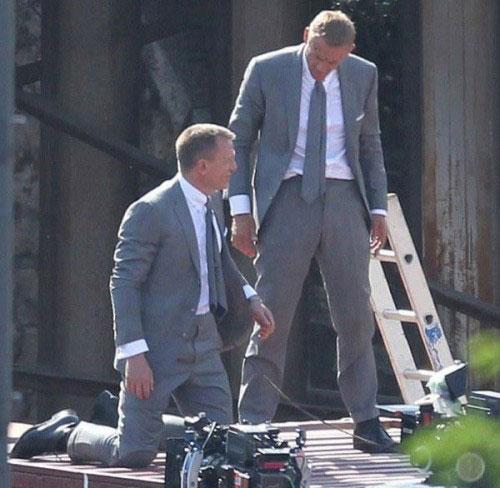 Hennessy/Lawrence/Splash News
23. Carrie Fisher in Star Wars: Episode VI – Return of the Jedi
24. Tom Cruise and Cameron Diaz in Knight and Day
FameFlynet
25. Anne Hathaway in Batman
Ron Phillips/Warner Bros., Roger Wong/INFphoto
26. Tom Cruise in Knight and Day
FameFlynet
27. Patrick Dempsey in Transformers
FameFlynet
28. Chris Hemsworth in Thor
29. Dwayne Johnson in Pain & Gain
Larry Marano
Oh, I love Jackie Chan. He did all of his craziest stunts. Sometimes he'd ask a stuntman to do the boring ones.