If you told me 5 minutes ago that Justin Timberlake looks astonishingly like a guy from the 1800, or that Bruce Willis is the very spittin' image of General Douglas MacArthur, there's no way I'd believe you – not without seeing their photographs alongside their "doppelgangers" at least.
And guess what, those two aren't the only ones with look alikes from the past…

1. Justin Timberlake and unknown man in a mug shot
nydailynews.com
2. Vincent Van Gogh and Chuck Norris
totallylookslike.com
3. Jay-Z and a unknown man from Harlem
nydailynews.com
4. John Travolta and unknown man from the 1860's
nydailynews.com
5. General George Patton and Donald Trump
lovelyish.com
[wp_ad_camp_2]
6. Tommy Lee Jones and Andrew Johnson
biography.com
7. Paul Giamatti and William Shakespeare
totallylookslike.com
8. Jack Black and the Barber of Seville
totallylookslike.com
9. Nicholas Cage and man from the Civil War era
nydailynews.com
10. Jon Stewart and Henry Ward Beecher
lovelyish.com
11. Maggie Gyllenhaal and Rose Wilder Lane
totallylookslike.com
12. Jimmy Fallon and Turkish revolutionist Mahir Cayan
totallylookslike.com
13. Charlie Sheen and John Brown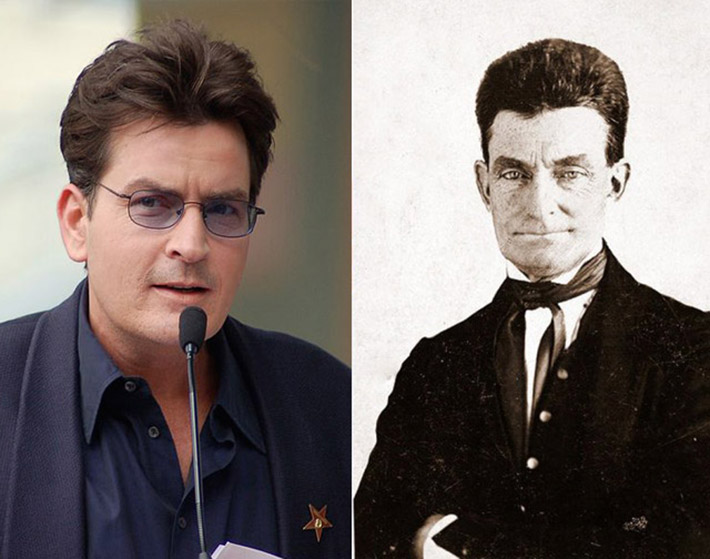 nydailynews.com
14. Alec Baldwin and Millard Fillmore
nydailynews.com
15. Rupert Grint and Sir David Wilkie
au.lifestyle.yahoo.com
16. Jeffrey Tambor and Benjamin Franklin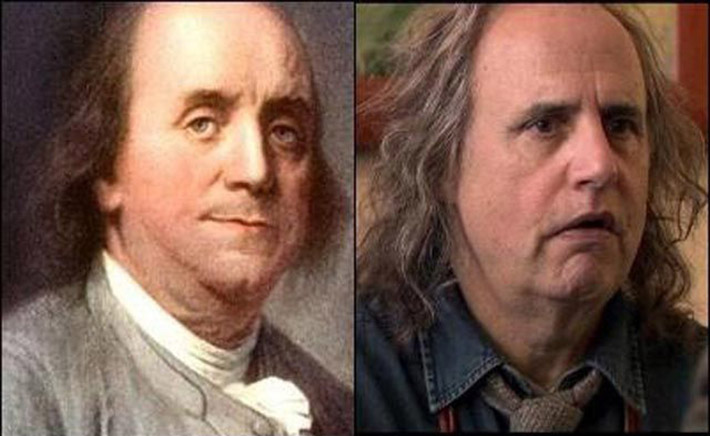 totallylookslike.com
17. Ellen DeGeneres and Henry David Thoreau
au.lifestile.yahoo.com
18. Hank Azaria and Rudolf Steiner
totallylookslike.com
19. Dustin Diamond and Joseph Pulitzer
lovelyish.com
20. Glenn Close and George Washington
nydailynews.com
21. Keanu Reeves and Louis-Maurice Boutet de Monvet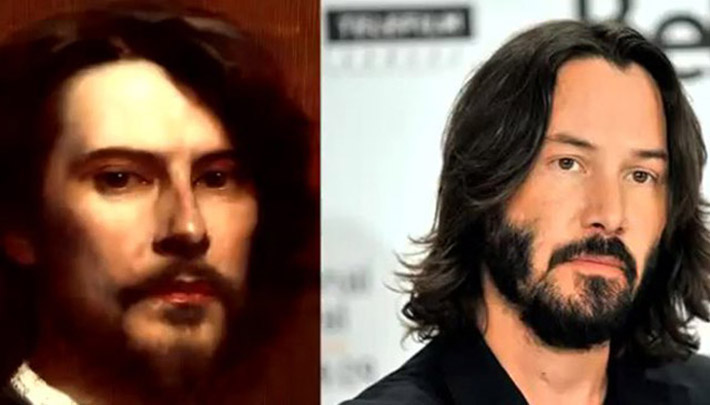 nydailynews.com
22. Hugh Grant and Oscar Wilde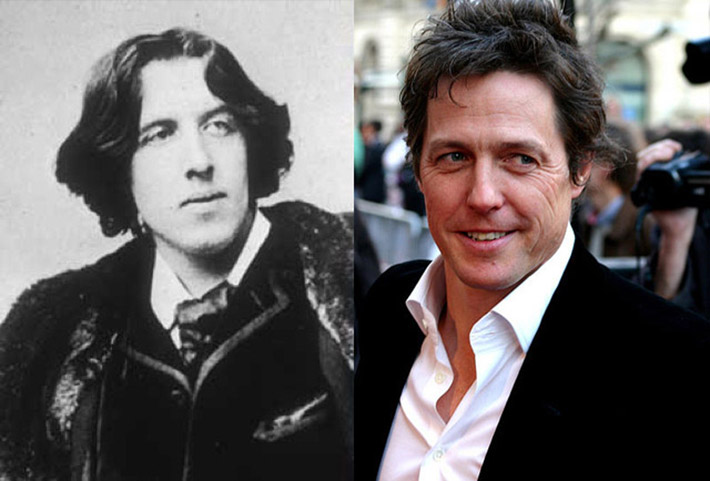 biography.com
23. General Douglas MacArthur and Bruce Willis
businessinsider.com
24. Jennifer Lawrence and famous Egyptian actress Zubaida Tharwat
25. Liam Neeson and Cuban revolutionary Fidel Castro
26. Peter Dinklage and Don Sebastián de Morra
27. Sylvester Stallone and Pope Gregory IX
28. Kathy Bates and the 27th President of the United States, William Taft
© pinterest
29. Orlando Bloom and painter Nicolae Grigorescu
30. Jack Gleeson and the Roman emperor Caligula
© Home Box Office (HBO)
31. Johnny Depp and the great grandfather of a Reddit user.
© reddit.com © Jeff Vespa/gettyimages.com