A 4-year-old boy was riding a bike near his yard. All of a sudden a vicious dog came out of nowhere and attacked him.
The boy was knocked to the ground. The dog started dragging him away when the fearless and heroic cat sprang into action and rescued the helpless child.
Here's the boy riding his bike.
Then this dog sneaks up on the little boy.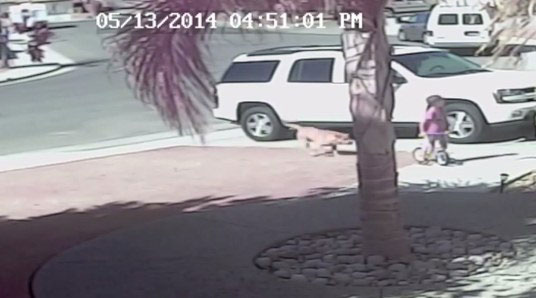 The dog viciously attacks the boy and drags him down the pavement by his leg.
Suddenly, the boy's cat named Tara springs up to action and knocks the dog off the child, which potentially saves the boy's life.
The cat runs after the vicious dog and makes sure it gets the message.
The boy's mother said his boy was fine but needed a few stitches, thanks to the heroic cat that saves him.
[wp_ad_camp_2]
Watch the whole footage caught on CCTV camera.
According to TMZ report, the dog was later on picked up by animal control and will be euthanized.