The People's Republic of China marked its 70th anniversary this year of their victory during World War II. And as always they wanted to mark it with a ginormous parade. This would mean months of rigorous preparation.
Numerous restrictions in Beijing were put in place leading up to the big event. They shuttered hundreds of factories, and issued a traffic ban to half of the 5 million registered cars in the city.
The result? A wonderful blue sky!
Photo by Stringer/AFP/Getty Images
Want to see a comparison? Here's Beijing in January:
Li Wen/Xinhua/Landov
Say what you will about China spending huge amount of government resources on a massive parade. In this case, it definitely paid off tremendously. On September 3, 2015, the Victory Day party kicked off with said ginormous military parade through Beijing.
Photo by Rolex Dela Pena/Getty Images
The celebration included 12,000 troops, hundreds of fighter jets and 500 pieces of advanced military hardware, making their way through the ancient city under clear, smog-free skies.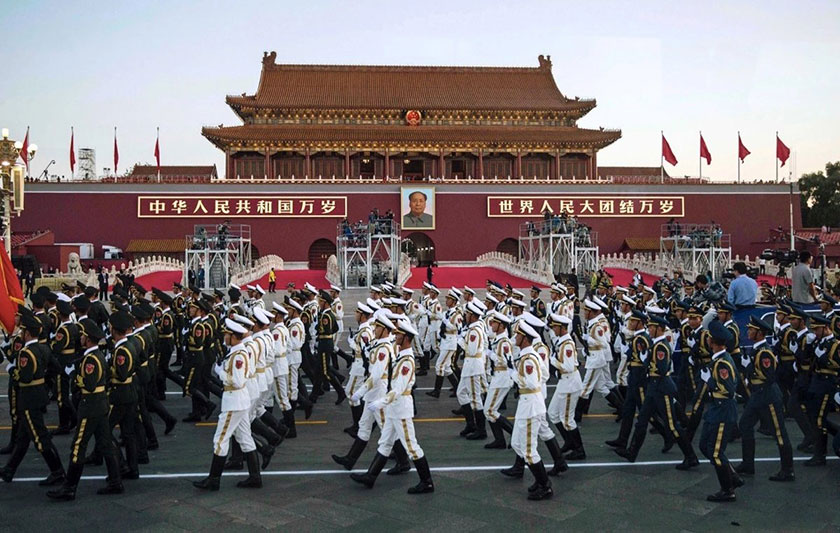 Photo by Kevin Frayer/Getty Images
Veterans and soldiers ranging from 20 to 102 years old participated in the event. The parade training was said to be so intense that some participants reported losing 10 pounds or more.
Photo by Jason Lee/Getty Images
The most amazing thing that had happened during the celebration is the blue sky. On the very day of the celebration, the air quality in Beijing had dramatically improved.
Photo by Greg Baker/AFP/Getty Images
The Air Pollution Index on an an average day in Beijing is around 160, which can cause harmful health effects for everyone. By comparison, an average day in the worst U.S. cities is around 125. But on the day of Beijing's massive victory parade, the Air Pollution Index had dropped to 17.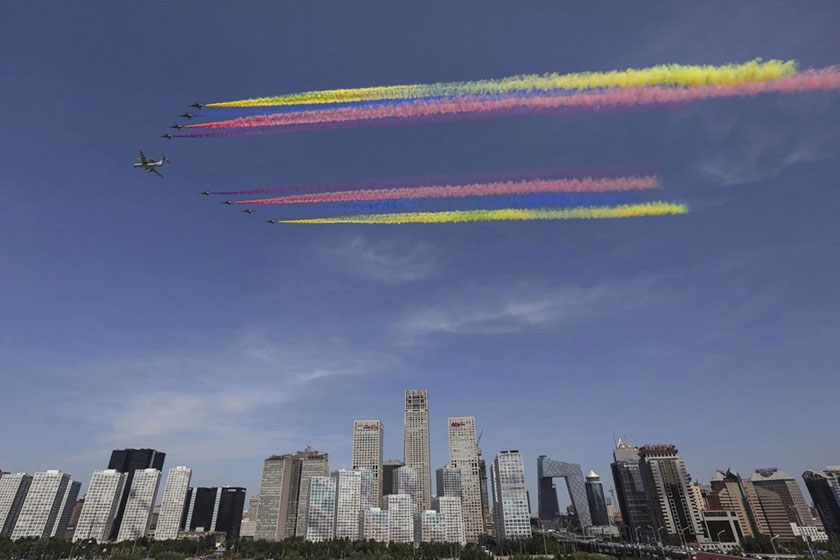 Photo by Stringer/AFP/Getty Images
Sadly, after the celebration, cars were allowed to return to the roads. As expected, the Air Pollution Index in the city immediately returned to 160.
Beijing bans 2.5m cars for 2 weeks to achieve blue sky for parade, vanishes immediately after http://t.co/DXTLxud93T pic.twitter.com/3jo1idBzeb

— gabe klein (@gabe_klein) September 4, 2015
Back to normal?
Photo by Stringer/AFP/Getty Images
Beijing's sky is back to looking bleak. But it doesn't have to be always that way. What happened on the day of the parade shows us that a beautiful blue sky is still possible, not only in this ancient Chinese capital, but also in all the cities around the world.
This shows how much power we have to make an enormous impact on the environment. Just how easily we can change a grim situation to a better one. It's something to keep in mind next time you outside and look up the sky, and hopefully see a future when we can all enjoy a beautiful blue sky.