The Battle of Antietam was fought on September 17, 1862, near Sharpsburg, Maryland and Antietam Creek. For the locals in the Southern United States, the bloodiest day in the history of American warfare is also known as the Battle of Sharpsburg.
The infamous battle was the first field army–level engagement in the Eastern Theater of the American Civil War, taking place on Union soil. It was the bloodiest single-day battle in American history, with a combined tally of 22,717 dead, wounded, or missing.
Below is a haunting collection of rare photos from the battle of Antietam in 1862.
Lonely Grave, Antietam, Maryland
Lt. Col. Charles B. Norton at headquarters of Gen. Fitz-John Porter, Antietam, Maryland

Lt. Rufus King, Lt. Alonzo Cushing, Lt. Evan Thomas and three other artillery officers in front of tent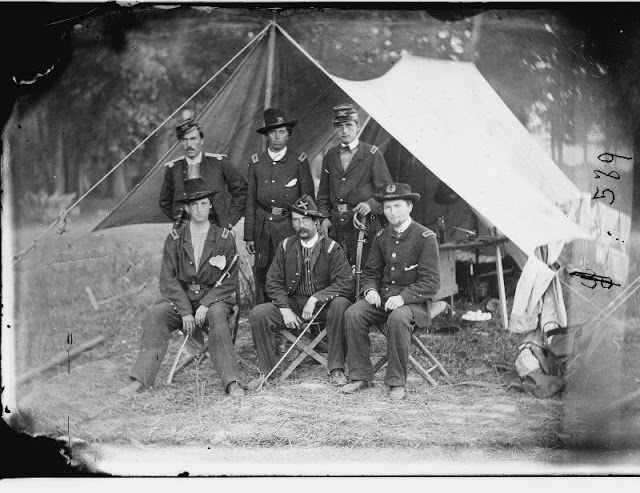 [wp_ad_camp_1]
Main Street in Sharpsburg, Maryland, September 1862, after the Battle of Antietam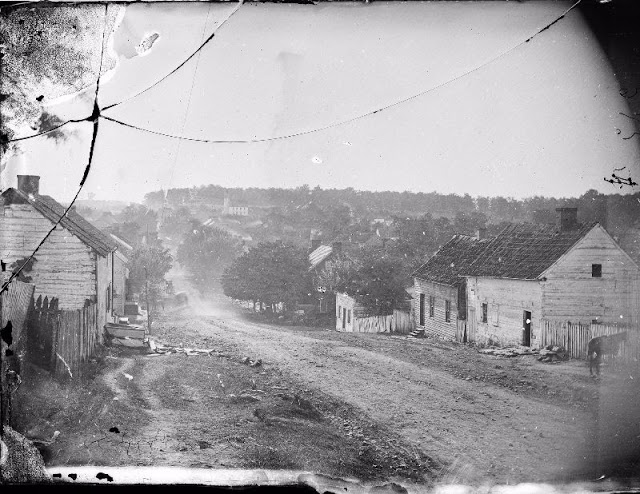 Maj. Allan Pinkerton, Secret Service Department and friends, Antietam, Maryland

Newcomer's mill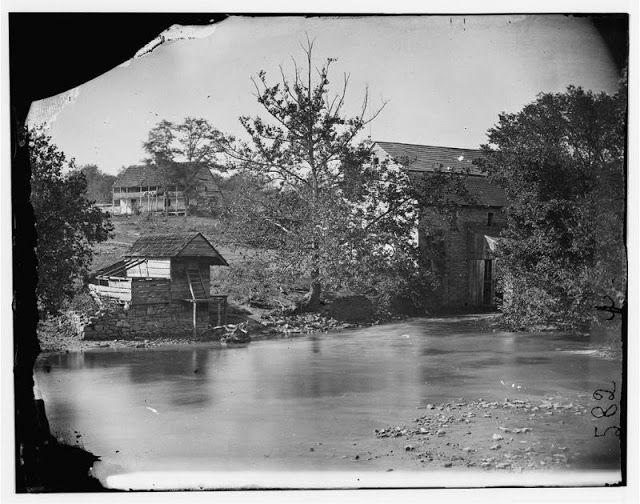 President Lincoln with Gen. George B. McClellan and group of officers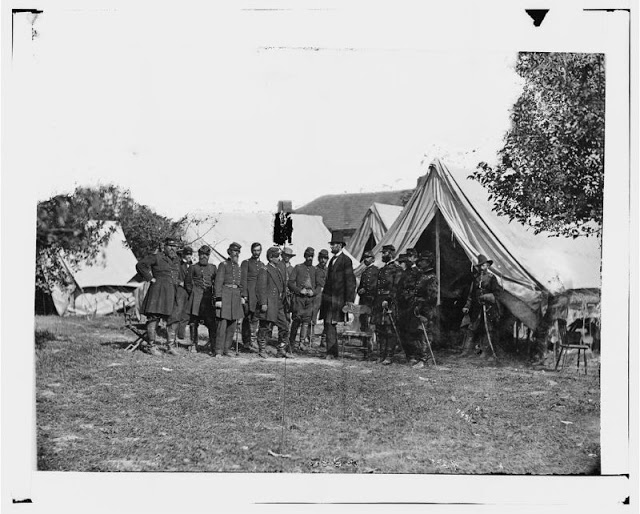 Signal tower overlooking Antietam battlefield, Elk Mountain, Maryland

Straw huts erected on Smith's farm used as a hospital after the battle of Antietam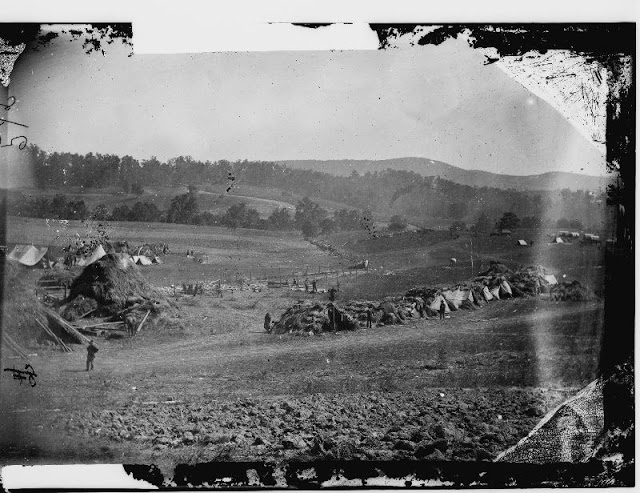 U.S. President A. Lincoln, between his bodyguard Major A. Pinkerton (left) and General J. A. McClernand, visiting the Union camp at Sharpsburg, Maryland, October 3, 1862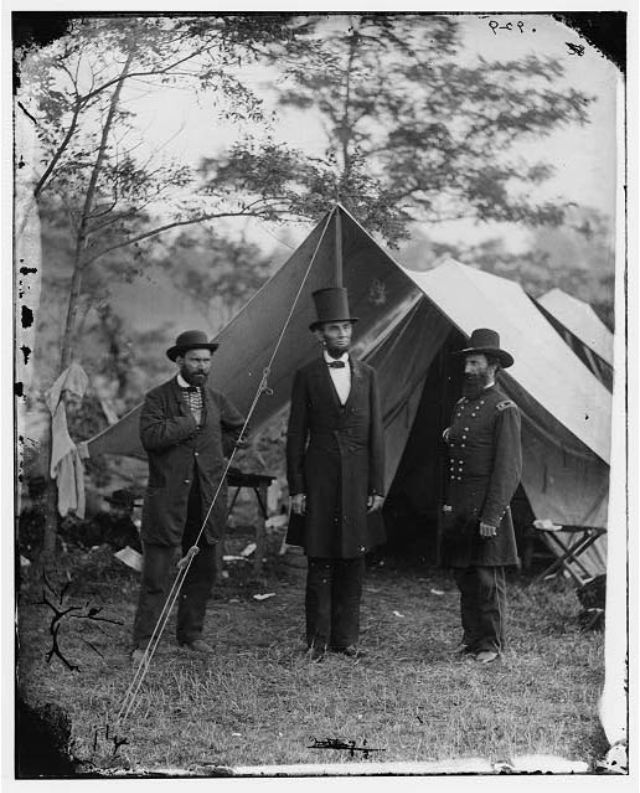 93rd New York Infantry, headquarters Army of the Potomac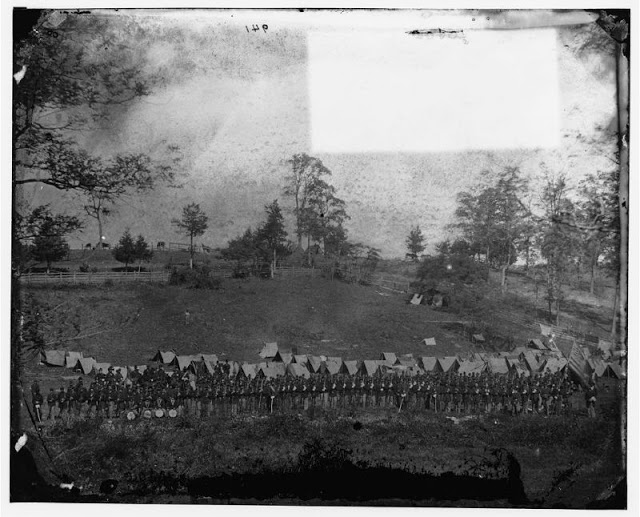 A Calvary orderly

Abraham Lincoln and George B. McClellan in the general's tent at Antietam, Maryland, October 3, 1862

Allan Pinkerton ("E. J. Allen") of the Secret Service on horseback

Seated: R. William Moore and Allan Pinkerton. Standing: George H. Bangs, John C. Babcock, and Augustus K. Littlefield, Antietam, Maryland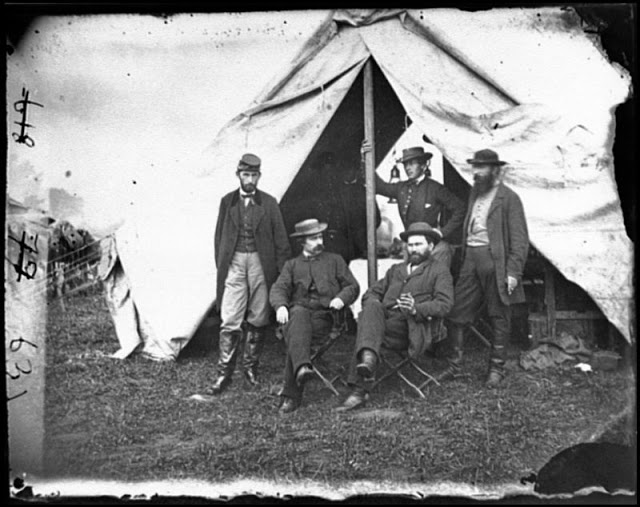 Battlefield on the day of battle

Blacksmith shoeing horses at headquarters, Army of the Potomac

Bodies in front of the Dunker church

Bodies of Confederate dead gathered for burial

Bridge on the Sharpsburg-Boonsboro turnpike

Burying the dead Confederate soldiers

Captain J.M. Knap's Penn of Independent Battery 'E' Light Artillery

Col. John S. Crocker, Lt. Col. Benjamin C. Butler, and adjutant of 93d New York Volunteers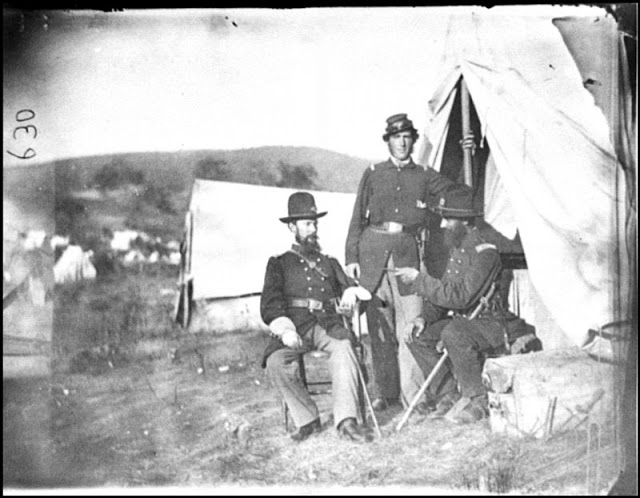 Col. Turner G. Morehead, 106th Pennsylvania Volunteers

Confederate dead along Hagerstown Pike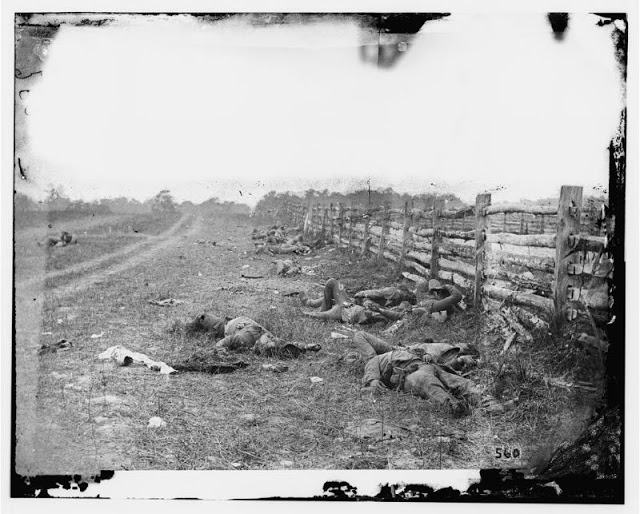 Confederate soldiers as they fell near the Burnside bridge, Antietam, Maryland

Dead of Stonewall Jackson's Brigade by rail fence on the Hagerstown pike

Dead soldiers on battlefield

Ditch with bodies of soldiers on right wing used as a rifle pit by Confederates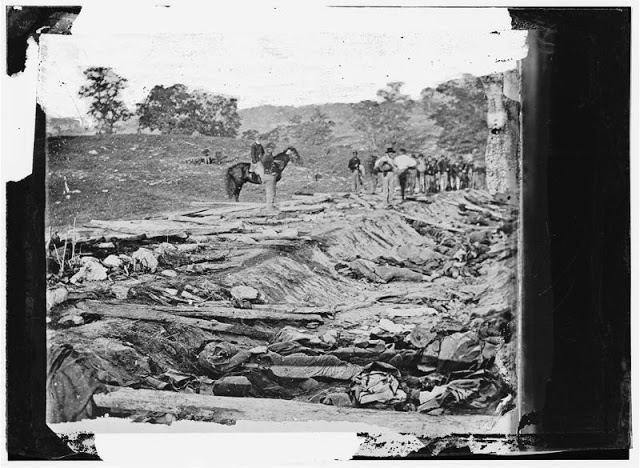 Federal buried, Confederate unburied, where they fell

Forge scene at General McClellan's headquarters