Looks like the orphan baby chimp just found a great mother. When the little chimp's real mother died at a zoo, a caretaker brought him home and was amazed to see her own dog adopted the baby chimp like her own.
If you think animals aren't capable of the same strong emotions and feelings like we do, you have to think again after looking at these powerful and touching images.
Little chimp immediately knows she would be a great mother.
They love being near to each other.
He can sleep very well now.
Being sweet with his new "brother and sister".
[wp_ad_camp_2]
Sharing food with them.
Snuggling with the mother.
Clinging closely to her.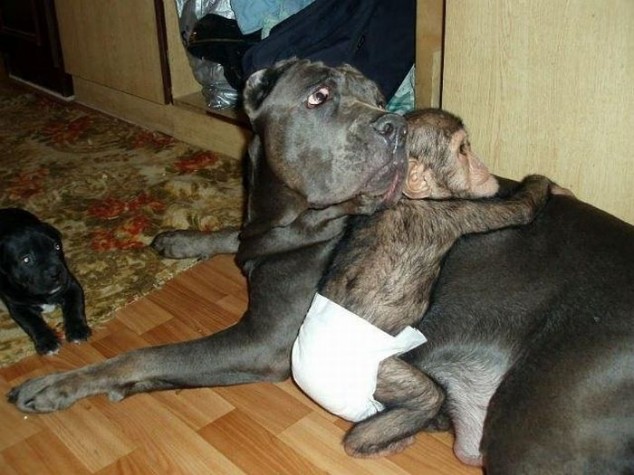 Showing his love.