In 1950, Edward Parker lost his wallet in Lambeth Palace where he was repairing the WWII bomb damaged part of the building. He was more concerned about losing the treasured items he kept inside it.
Nearly 7 decades later, Parker surely didn't expect to be reunited with his wallet. But as fate would have it, a builder doing restoration work at the palace found it. What it carried inside for 65 years? Just see for yourself.

Inside were invoices and receipts.
via BBC
via BBC
A medical card issued by the London Insurance Committee.
via BBC
His business cards – E Parker, Electrical Contractor.
via BBC
[wp_ad_camp_1]
According to BBC, with some assistance, the builder was able to determine that Parker was still alive. And thanks to the information from IDs and other important documents inside his wallet, they were able to track him down.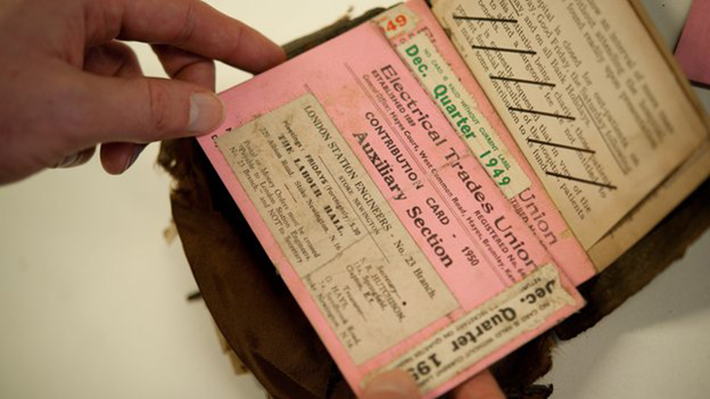 via BBC
Now 89, Edward has dementia and lives in a care home in Essex with his wife Constance.
via BBC
Parker was happy to get his wallet back. And the photographs were the best part of it.
via BBC
Constance remembers the day his husband's wallet went missing: "I know he was upset. He came in and said 'I lost my wallet' and I said 'Never mind'.
via BBC
"And one of his mates said to him: 'What did you lose, Ed?' And he said 'Never mind what I lost, the money I don't worry about, it's the memories that I lost.'"
via BBC

H/t BBC