Roblox is one of the most interesting sandbox video games out there. It is endlessly customizable, allowing players to change the way their characters look and move, change up their world-building, and so much more.
Since this game comes with so many customization options, it can sometimes be easy to forget that the game has a ton of song IDs that allow you to play music while playing! This Roblox site has a vast collection of music, so let's take a closer look at some of the most popular song IDs that work. 
What Exactly Is a Roblox Song ID, and How Does it Work?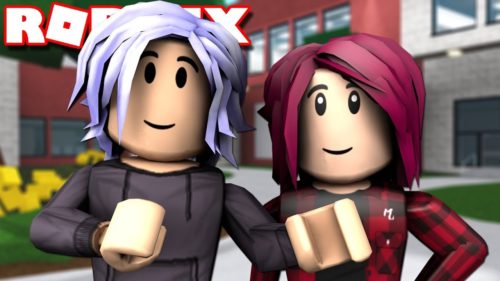 Roblox song IDs are also called music codes. Each code consists of a set of ten digits that users can paste into their Radio or Boombox in Roblox, and play the song associated with the song ID. 
Once you've chosen the song that you want to play, the next thing you need to do is insert the song ID into the Boombox or Radio, depending on the game you're playing, and the song should start to play. 
It's important to note that the method for playing music in Roblox depends on the game you're playing. This means that some games have a Boombox, while most others have a Radio. Either way, you will need one of those two methods to play a song.
Now, let's take a look at the Roblox song IDs that work. 
Also Read – 21 Famous Bands At The Beginning Of Their Careers
Roblox Song IDs That Actually Work
Here's a list of Roblox Song IDs that work. 
| | |
| --- | --- |
| Song Title | Song ID |
| The Golden Hour | 1837994704 |
| Claude Debussy's Claire De Lune | 1838457617 |
| I See Colors  | 7023720291 |
| Pushing Forward | 1843528841 |
| I Want You To Be My Man | 1839707917 |
| Labor of Love | 1843541645 |
| Michael Jackson's Smooth Criminal | 4883181281 |
| Portrait of You | 7023435987 |
| Maroon 5's Moves Like Jagger | 291895335 |
| The Rolling Stones' Paint It, Black | 6828176320 |
| Stay by TheKid Laroi ft. Justin Bieber | 9062549544 |
| Heat Waves by Glass Animals | 6432181830 |
| Toxic  | 1842652230 |
| Spooky Scary Skeletons | 515669032 |
| Hallelujah  | 1846627271 |
| Chicken Nugget Dreamland | 9245561450 |
| Gangstas Paradise | 6070263388 |
| All For Nothing  | 7024143472 |
| Everything  | 1837014514 |
How to Use a Roblox Song ID
Using a song ID in Roblox is pretty simple once you get the hang of it. Before we dive into the steps, it's important to note that you need to buy either a Boombox or a Radio using Robux. While some games have the Radio or Boombox for free, others may not, meaning that you will need to buy them. 
Here's how you use a song ID in Roblox. 
Go to the official Roblox website and log in to your account. 

Go to the search bar and look for Catalog Heaven. 

Once you've done that, click on the play button. 

After the catalog loads, you should see a button that says Catalog in the centre of your screen. 

Click on the catalog button and search for the Boombox or Radio option.

Buy a Boombox using Robux. 

After buying the Boombox, click on it, and you'll see a space to enter the music code. 

Enter the code of your choice, and you're all set to listen to whatever sound you like!
Also Read – With The Background Music Removed From This Classic Song And Only Left Freddie's Voice, The Result Gives You The CHILLS
Why Are Popular Songs Hard to Find on Roblox?
While there are several other Roblox IDs out there, it's worth noting that many of them do not work. This could either be because the original song poster removed the songs from being available for sale or because the song was removed for copyright infringement. 
If you're disappointed that we didn't include any popular songs from your favorite bands in the list above, it's worth noting that Roblox released an audio update in March 2022. This update made all audio files private in an attempt to tackle the copyright issue on musical assets. 
Frequently Asked Questions
Why did Roblox ban songs?
Roblox had banned some songs due to copyright problems, but it's important to note that Roblox did not ban all the songs available on the platform. 
Can you get banned for audio Roblox?
Yes, you can get banned for audio files on Roblox. 
Can people under 13 get Roblox voice chat?
No, people under the age of 13 cannot get on Roblox voice chat. 
Conclusion
In this article, we walked you through a short list of some Roblox IDs that work. While there are hundreds of song IDs out there, only a handful of them actually work, which is pretty disappointing. However, we made sure to go through each code in this article to help make sure that you're not as disappointed as we were when we found out that the codes to our favorite songs didn't exist at all. 
We hope you bookmark this article and return to it whenever you want some background noise in Roblox.