23 Famous Actors Who Did The Most Insane Things For Their Movie Role
The actors on this list will do anything for their craft. From gaining pounds to dropping a dangerous amount of weight to piercing nipples, they love putting it all out there.
Whether they won an Oscar or just looked totally insane for their bizarre methods to get into character, what they'd done is completely remarkable. Check out for yourself.
1. Adrien Brody (The Pianist)
Cracked
2. Dustin Hoffman (Marathon Man)
Cracked
3. Daniel Day-Lewis (The Crucible)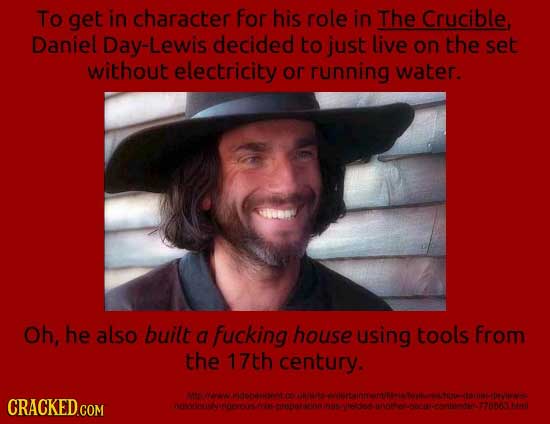 Cracked
4. Robert DeNiro (Taxi Driver)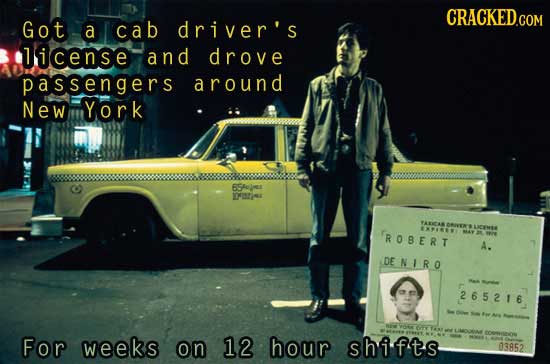 Cracked
5. Werner Herzog (Heart of Glass)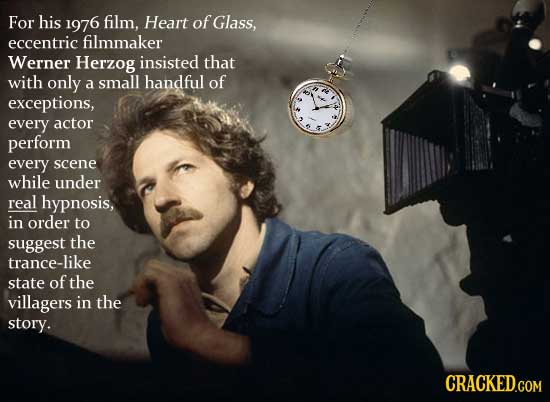 Cracked
6. Billy Bob Thornton (Sling Blade)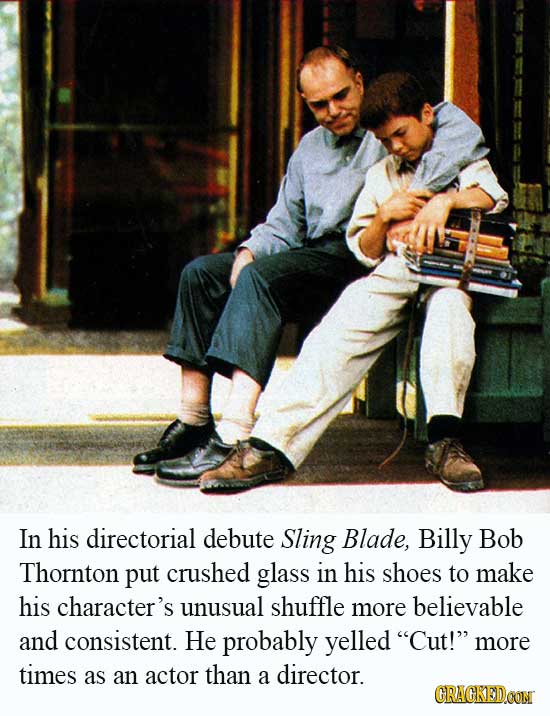 Cracked
7. Nicolas Cage (Ghost Rider)
Cracked
8. Charlie Sheen (Ferris Bueller's Day Off)
Cracked
9. Christian Bale (The Machinist)
Cracked
10. Rooney Mara (The Girl with the Dragon Tattoo)
Cracked
11. Heath Ledger (The Dark Knight)
Cracked
12. Meryl Streep (Kramer vs. Kramer)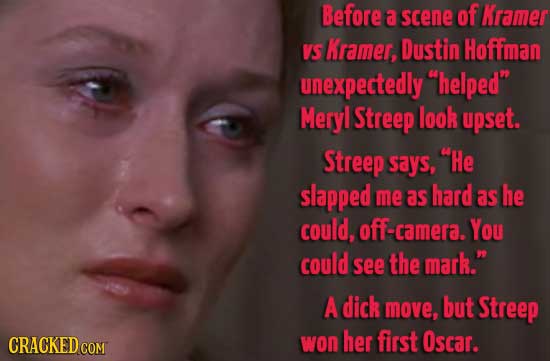 Cracked
13. Nicolas Cage (Leaving Las Vegas)
Cracked
14. Halle Berry (Jungle Fever)
Cracked
15. Nicolas Cage (Birdy)
Cracked
16. Val Kilmer (The Doors)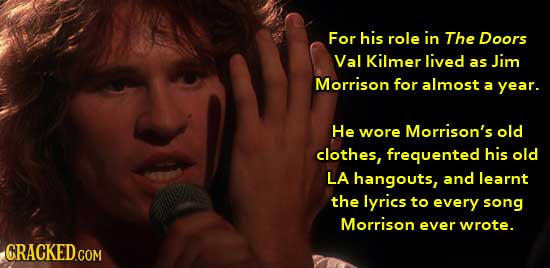 Cracked
17. Jared Leto (Chapter 27)
Cracked
18. Supporting Cast (One Flew Over the Cuckoo's Next)
Cracked
19. Forest Whitaker (The Last King of Scotland)
Cracked
20. Gene Hackman and Roy Scheider (The French Connection)
Cracked
21. Harrison Ford (The Fugitive)
Cracked
22. Steve McQueen (Le Mans)
Cracked
23. Daniel Day-Lewis (My Left Foot)
Cracked
(Source: Cracked)