When it comes to 1980's rock, there are a number of songs that stand out among the rest of the genre's classics. 
These songs include Journey's "Don't Stop Believin'," Bruce Springsteen's "Born in the U.S.A." and Blondie's "Just What I Needed." But which songs made the list?
Journey's "Don't Stop Believin'"
The song is a staple of arena and classic rock. It features a call and response guitar and sparkling organ notes in the chorus. 
This song is one of the most anthemic rock songs ever written. It also features Steve Perry, who became the driving force behind Journey during their heyday.
The song was written by Steve Perry and Neal Schon and was released in October 1981 as the second single from the band's debut album, Escape, on Columbia Records. 
It has been a fan favorite ever since and was featured in many television shows. It also became the 25th best-selling track in the UK in 2010.
Bruce Springsteen's "Born in the U.S.A."
Bruce Springsteen's "Born In the USA" explores the war in Vietnam, which left many American soldiers dead. 
The government did little for the returning veterans, including giving them no jobs or homes. The song is about the depressed feelings of these soldiers, who felt discarded by the government.
This album was Springsteen's most commercially successful album, selling over 30 million copies worldwide. 
Its title track became an instant hit, and the album's popularity only increased. It's the most popular Springsteen album, and is considered one of the greatest albums of all time.
Blondie's "Call Me"
Blondie was a punk rock group that formed in New York in the 1970s. The song is still extremely popular. 
They produced hits like "Call Me," "Heart of Glass," and "Rapture." Their music is a mix of new wave and punk. Debbie Harry and Chris Stein collaborated on a number of albums. One song in particular was inspired by Debbie's personal experience.
The band's first hit single was a hit in Australia. It had a synth intro that invokes a portable black-and-white TV. The band's era was characterized by New York punks saving money for black skinny jeans and leather jackets.
The Survivor's "Eye of the Tiger"
"Eye of the Tiger" is a classic rock song  by American rock band Survivor. It was released in 1982 as a single from their album of the same name, and it reached number one on the U.S. Billboard Hot 100 chart for six weeks. 
The song was written by keyboardist Jim Peterik and singer Frankie Sullivan, and it was inspired by Rocky III (1982), which featured Sylvester Stallone as the title character. 
"Eye of the Tiger" has been used in many other movies and television shows over the years, and it remains one of Survivor's most popular songs.
The song starts with a slow, atmospheric intro that builds tension and anticipation. The opening keyboard riff is immediately recognizable, and it sets the stage for the song's catchy chorus. 
"Eye of the Tiger" is an uplifting and motivational song about overcoming adversity and never giving up. The lyrics are simple but powerful, and the song's message is one that resonates with many people. 
Survivor vocalist Dave Bickler delivers a strong performance on the track, and his passion is evident in every word. "Eye of the Tiger" is a song that gets you pumped up and ready to take on the world. It's an anthem for anyone who has ever faced a challenge and come out victorious.
In this video, a police officer plays the song in his cruiser. It appears that the policeman is taking inspiration from Rocky III during his training montage.
The film stars Gary Busey as Buck Matthews, a decorated Vietnam vet who has returned home after serving a prison term. Buck wants to rebuild his life in his hometown and enjoy his family again. 
His wife, Christie, wants to leave him behind and pursue a life away from him, but he insists on staying in town. However, the town is under siege from a violent motorcycle gang of drug dealers, led by Blade (William Smith).
Neil Young's "Just What I Needed"
"Just What I Needed" is one of the most popular songs of the 1980's and has been in the top ten rock songs for seven weeks. 
It is a powerful song with a strong drum beat that is both unique and exciting. Lead singer Doug wrote the song about a girl he was crazy about.
This song is about overcoming obstacles. It is about a girl in love, but it is also about her struggles with loneliness. It features a guitar solo that will make your heart ache and make you want to run away from home. This song was never released as a single, but it made the top ten list because of its beautiful lyrics.
Rick James' "Super Freak"
The song became popular when it was released in 1982. 
"Super Freak" was the first Black male song to receive a Grammy nomination. It won the same award as other songs by Michael Jackson, Lenny Kravitz, and Gary Clark Jr. It was also one of the first songs to be released in the genre to not be gender-specific.
Although "Give It" was a hit in the 1980s, "Super Freak" was James' first hit in 1981. 
This punk-funk song featured background vocals from the Temptations and peaked at No. 16 on the Hot 100. It became one of the most popular songs of the decade and was sampled by MC Hammer.
The Smiths and "How Soon Is Now?"
The lyrics of "How Soon is Now?" are a favorite of many fans.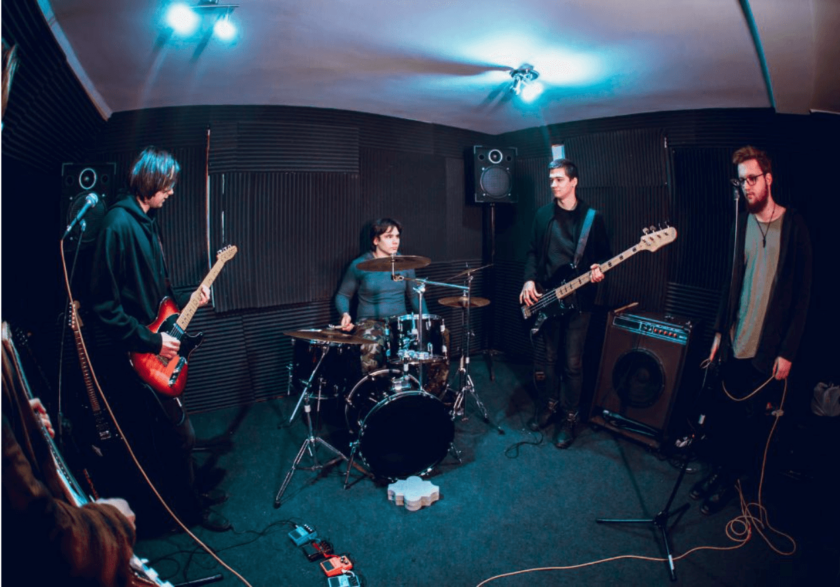 Many of them disagree over what the word "vulgar" or "obscene" means. This song is one of their most well-known.
The song originally featured on the B-side of William, It Was Really Nothing, and later made its debut on the compilation album Hatful Of Hollow and on the UK Singles Chart. 
It reached No. 24 on the UK Singles Chart, and was later covered by the group Love Spit Love. It was also used in the film The Craft.