Nearly 3 decades after Walt Disney's Mickey Mouse first debuted, Disneyland opened its doors.
On July 17, 1955, it officially welcomed families to a magical place where they can have fun and let their imagination roam free and run wild. The amusement park quickly became a top destination that attracted visitors from all over the world. Over the years, Disneyland has grown its number of attractions and traditions that to this day, continue to delight and spellbind its millions of visitors.
The Disneyland we see today may be far more developed than it was years ago. But of course, it was as magical then as it is now. These 25 vintage photos of "the happiest place on earth" will show you. Enjoy!

Relive the magic!
Disneyland
Workers build Disneyland's Matterhorn attraction.
Vintage Everyday
Walt Disney at the Disneyland Opening Ceremony rehearsal in 1955.
Vintage Everyday
It's A Small World in its early years.

Gorillas Don't Blog
The Nixon family attended this Disneyland parade in 1959.
Disney and More
[wp_ad_camp_1]
Dancers put on a show in front of the Matterhorn in 1959.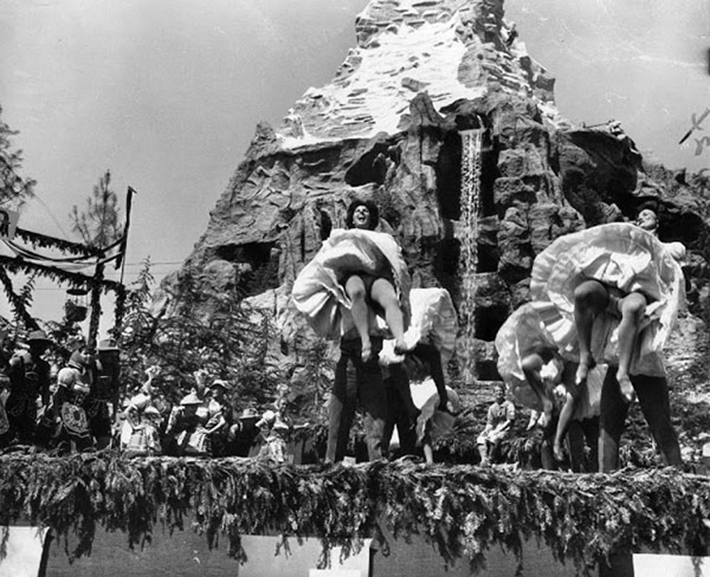 Vintage Everyday
Disneyland's Main Street in 1960.
Gorillas Don't Blog
Disneyland's Monorail soars over the Submarine Lagoon.
Gorillas Don't Blog
Gorillas Don't Blog
Sleeping Beauty's Castle in 1960.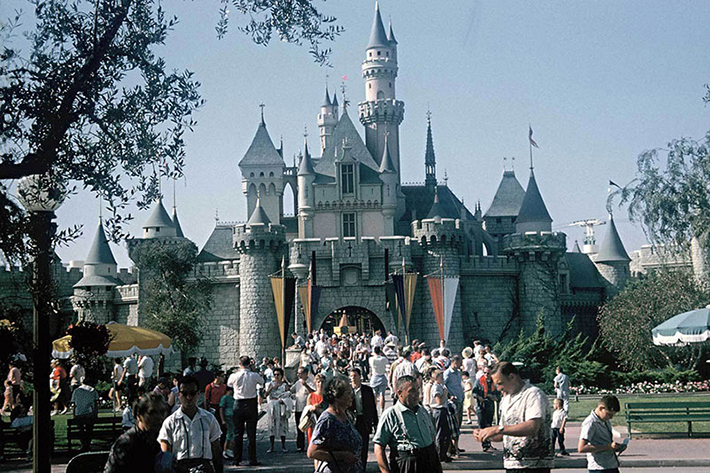 Viewliner Ltd.
Vesey Walker conducts the Disneyland Band.
Gorillas Don't Blog
Toy soldiers put on a holiday show in 1961.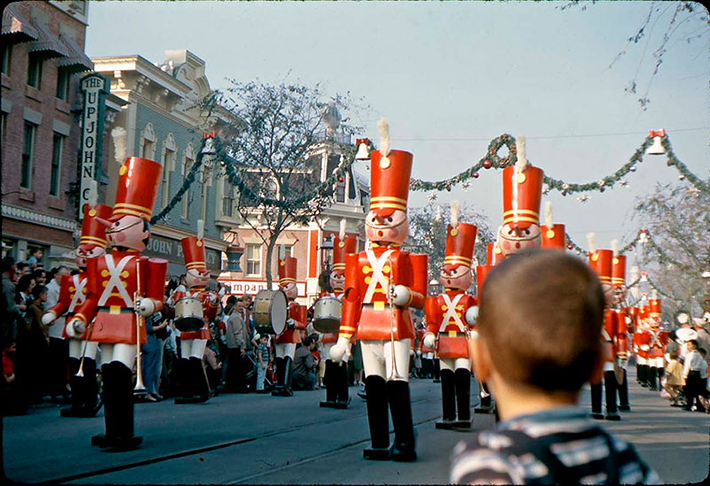 Gorillas Don't Blog
Visitors crowd on the raft to Tom Sawyer Island.
Wikipedia
People line up to enter Disneyland in 1963.
Gorillas Don't Blog
An aerial view of Disneyland Park in 1963.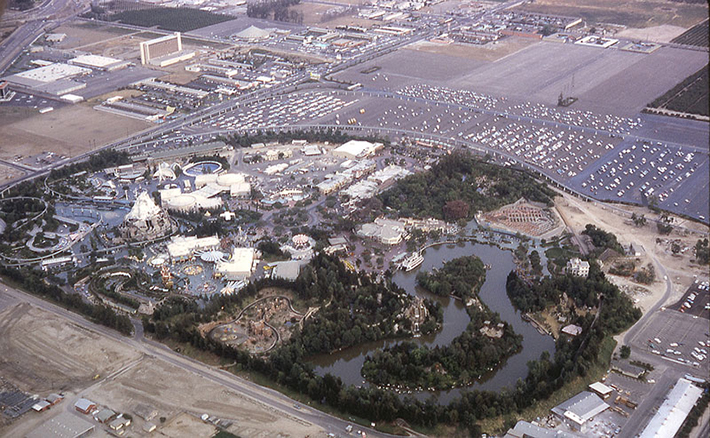 Wikipedia
Mermaids were once a fixture at Disneyland's Submarine Lagoon.
Dreaming of Disney
Boys pose in front of the Mickey Mouse flower arrangement in 1965.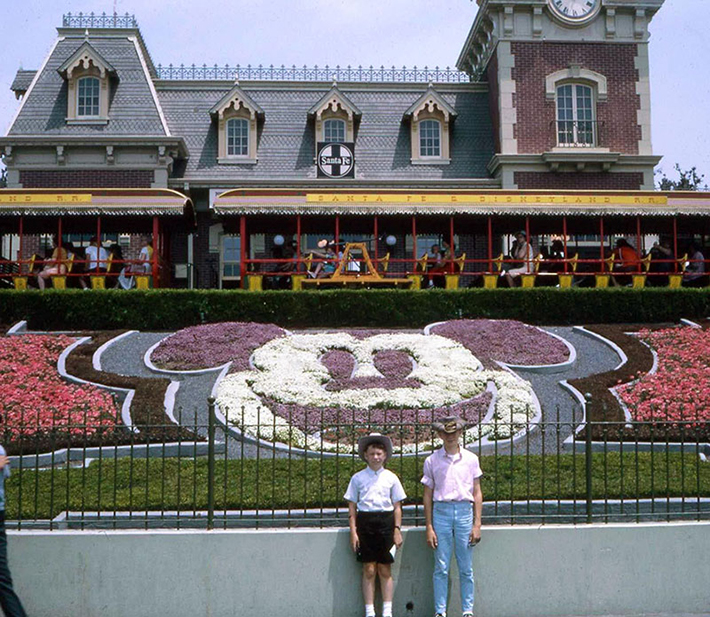 Gorillas Don't Blog
An aerial shot of Fantasyland at Disneyland's tencennial celebration in 1965.
Stuff From the Park
Walt Disney cuts the 10th anniversary Disneyland cake with help from Mickey Mouse and Julie Reihm.
The Walt Disney Family Museum
This vintage Disneyland brochure from 1970 explains the various park attractions.
Stuff From the Park
Crowds flock to Fantasyland.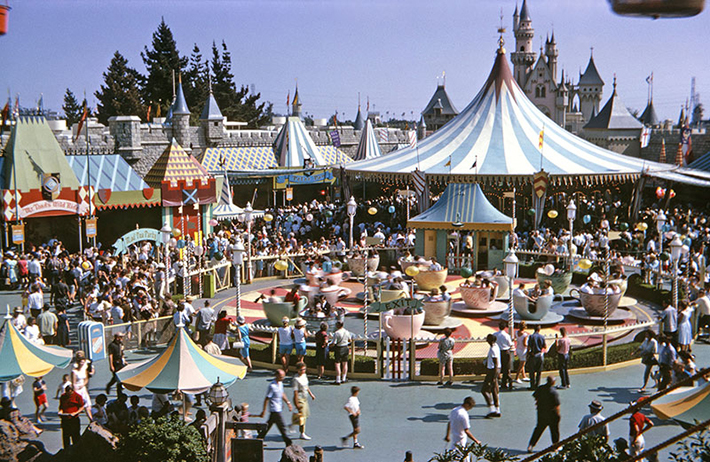 Shorpy
A Disneyland guest in 1957.
Gorillas Don't Blog
Storybook Canal and the Disneyland Skyway.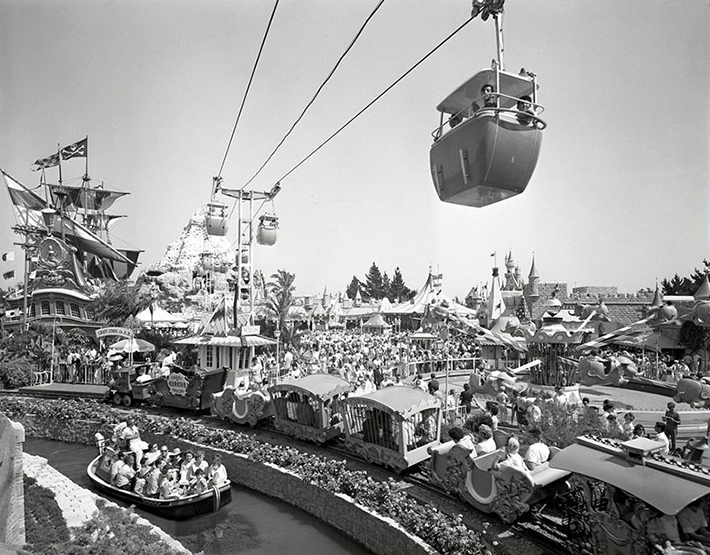 Hellcat Vintage
A small girl clings to Pluto in 1977.
Disney Parks Blog
A parade in Disneyland in the 1970s.
Vintage Disneyland Tickets