Let's take a rare historical glimpse of the brightly-colored plazas and intricate architecture of Venice in the 1890s.
The pictures were taken in the 1890s in which the famed city 30 years earlier had been taken into the newly formed Kingdom of Italy. Venice was previously belonged to Austria. The city was offered to Italy in exchange for Italian alliance in the Austro-Prussian war.
This incredible collection of photochrom pictures show the famed canals of Venice that are home to boats, gondolas and buildings recognized the world over.
The Grand Canal by moonlight
The Grand Canal
Pesaro Palace on the Grand Canal
[wp_ad_camp_1]
A concert in St. Mark's Square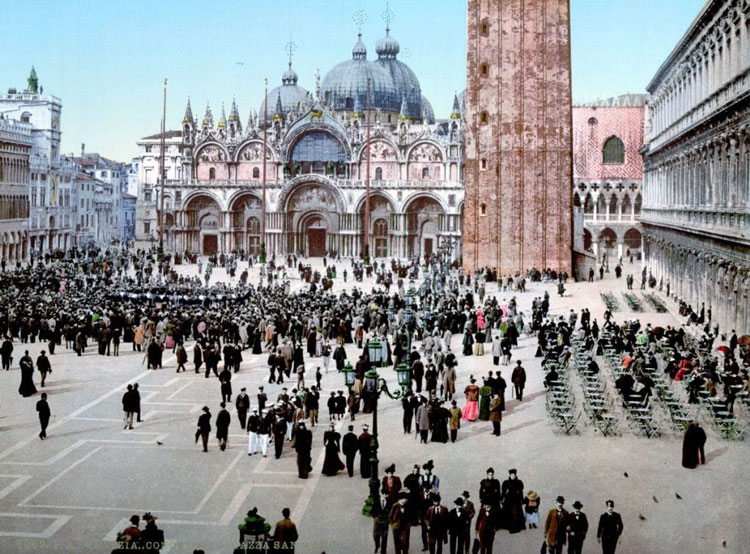 A procession in front of St. Mark's
A procession over the Grand Canal
A view from the Campanile
Doges' Palace and the Piazzetta
Doges' Palace
Gondolas and the Piazzetta di San Marco
Inside St. Mark's Basilica
Paradise Bridge
Secco Marina in San Giuseppe
St. Mark's Square and the Campanile
The Grand Canal and the Rialto Bridge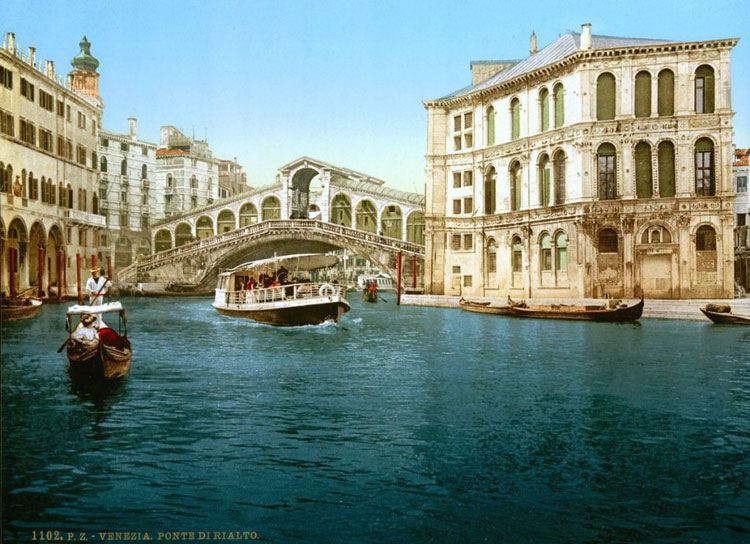 The island of San Giorgio Maggiore
The Piazzetta
The Rialto Bridge
The Three Bridges