If ever you're in Siberia or planning a trip there, here's something you don't want to miss – an upside down house!
The gravity defying structure is a huge hit among tourists and visitors who want to do something they've never done in their homes before, and that's *drumroll please*… walk on the ceiling.
The house is built as a tourist attraction/destination in the city of Krasnoyarsk. Russian photographer, Ilya Naymushin, took these amazing photos allowing us to take a virtual tour of the house.

Impressive details, there's even an upside down car!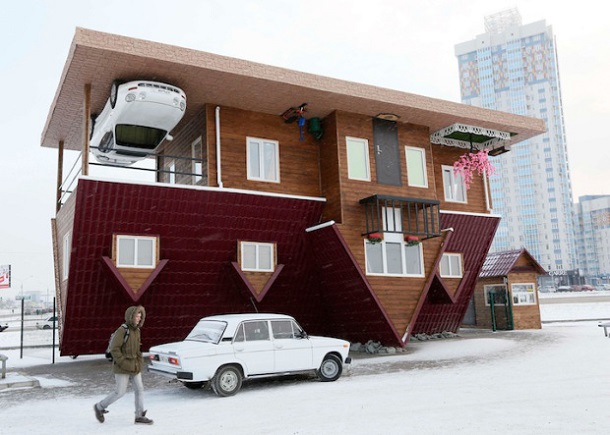 Ilya Naymushin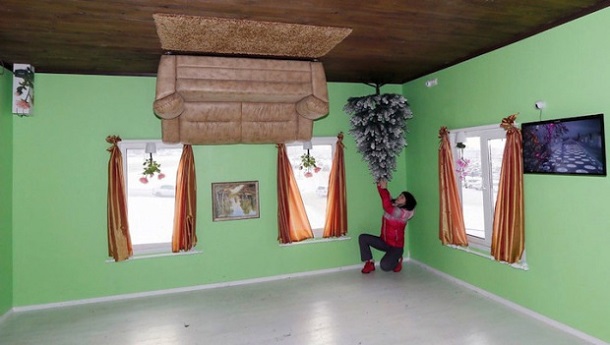 Ilya Naymushin
I'd love to be here but I wouldn't go near the couch.
Ilya Naymushin
Ilya Naymushin
Visitors who enter the house literally would see the world upside down. They're made to feel as if they are on the ceiling since all home furniture and appliances are on the roof facing down.
Ilya Naymushin
Ilya Naymushin
[wp_ad_camp_2]
Okay, now I'm confused. Still, this is pretty amazing!
Ilya Naymushin
A visit here will definitely be one for the books!
Ilya Naymushin
Credit: Ilya Naymushin │ via Beautiful/Decay