In 1578, an incredible and somewhat baffling discovery was made in Rome. Beneath the city lies a network of labyrinth-like tombs that housed skeletons of early Christian martyrs wearing expensive clothes and decorated with precious jewels.
The skeletons, who were believed to be saints, were given the name "The Catacomb Saints" by those who first discovered them.
imgur / lulalilikabaloo
They were eventually distributed across Europe to replace holy relics that were destroyed or stolen during the Protestant Reformation.
imgur / lulalilikabaloo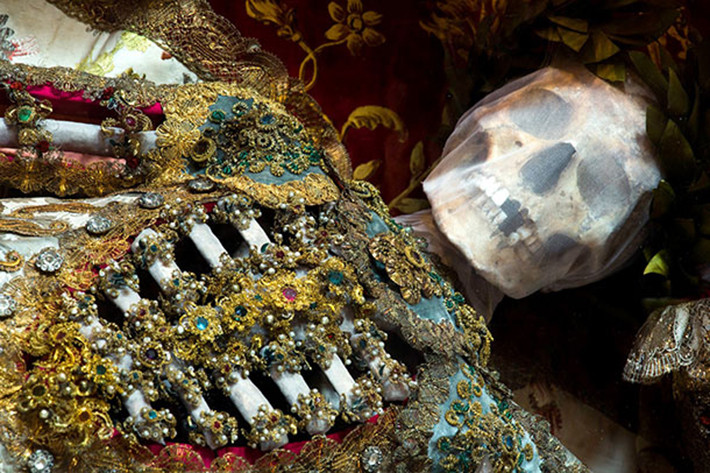 imgur / lulalilikabaloo
When the skeletons arrived at their destination, they were adorned with jewels, crowns, armor, and even wigs. They were later displayed in churches to remind visitors of the riches that await loyal Christians once they die.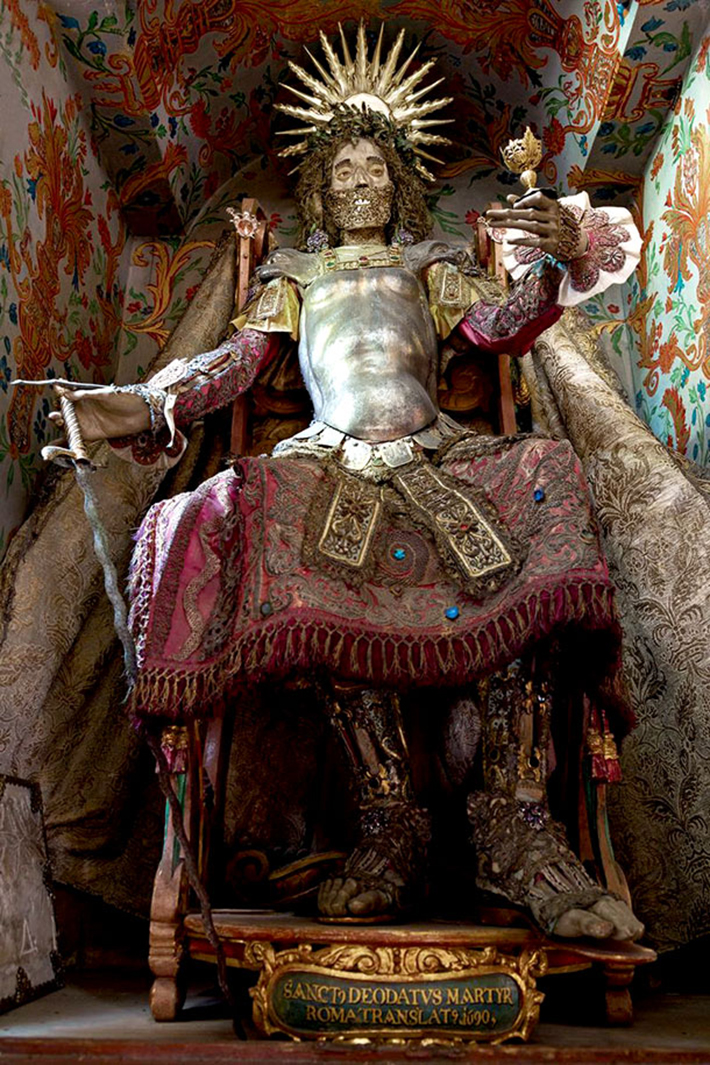 So Bad So Good
imgur / lulalilikabaloo
[wp_ad_camp_1]
imgur / lulalilikabaloo
Fascinated by this discovery, art historian and (self-proclaimed) relic-hunter Paul Koudounaris traveled Europe in an attempt to find the status of each Saint.
imgur / lulalilikabaloo
He found out that many of the skeletons had yet to be even displayed and are in fact, still waiting to be decorated and revealed to the public.
imgur / lulalilikabaloo
imgur / lulalilikabaloo
In his book, Heavenly Bodies: Cult Treasures & Spectacular Saints From the Catacombs, Koudounaris explores this intriguing story, its origins, and history of the Catacomb Saints. It is now one of the most elaborate and compelling documents regarding forgotten relics.
imgur / lulalilikabaloo
imgur / lulalilikabaloo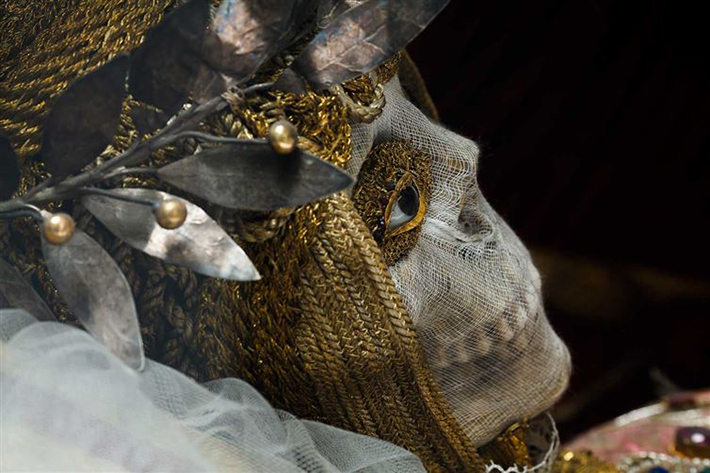 Yellow Trace