The Manchurian Plague is a fiasco in the history of public health in China in 1910 to 1911. Also known as the Pneumonic Plague came at a time when the imperial court in Beijing was at its weakest. The Republican Revolution led by Sun Yat-sen had not occurred yet.
With a mortality rate of almost 100%, the outbreak would claim the lives of an estimated 45,000 to 60,000 residents of Harbin and other neighboring communities.
Not only did the outbreak occurred at a crucial moment in Chinese history, it also took place in a geopolitically highly contested areas: Russia, Japan and China all lay claim to controlling this particular region.
Below are rarely-seen photos of that bleak time in China's history during the Manchurian Plague. These old photographs are glass lantern slides that were taken from the papers of Dr. Richard Pearson Strong, on repository at Harvard University's Francis A. Countway Library of Medicine, and can be accessed by using their Visual Information Access (VIA) Search Engine.
Manchurian plague victims, circa 1910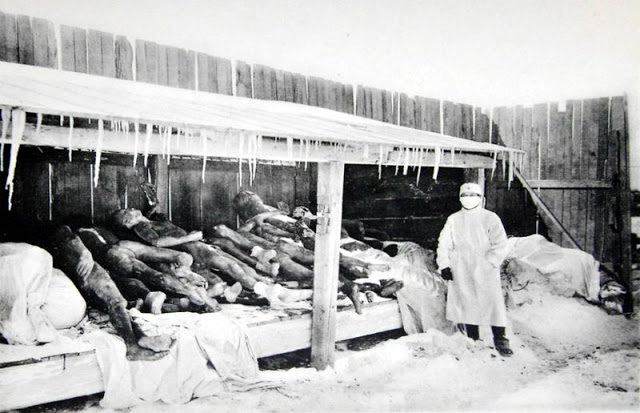 Doctors' quarters and dispensary, plague hospital, Peking

Doctors' quarters, Peking plague hospital

[wp_ad_camp_1]
Entrance to plague hospital, Peking

Isolation huts of suspects, Peking

Bringing coffins to cremation grounds, Changchun

Collecting place for coffins outside city gate, Changchun

Encoffining body, Changchun

Hauling coffins to cremation, Changchun

Taotai He superintending the first cremation, Changchun

Bodies and coffins, first 'clean-up', Changchun

Coffins, preparatory to stacking for cremation, Changchun

Cremation of 71 bodies, Changchun

First cremation, Changchun. 1400+ bodies. Taotai He and staff

First large cremation, Changchun. Eleven stacks, 1400+ bodies

Plague hospital for women and staff, Changchun

Scattering kerosene on stack of coffins, preparatory to cremation, Changchun

Stacking coffins, Changchun

Stacking coffins, Changchun

Stacks of coffins, showing arrangements of fuel, Changchun

Stacks of unburned coffins and pile of ashes covered with lime, Changchun

Taotai He superintending second cremation, Changchun

Coffins outside 'old style' hospital, Changchun

Home for homeless, Changchun

Cartload of bodies on way to cremation grounds, Harbin

Removal of bodies to cremation pit, Harbin

Moving bodies to cremation pit, Harbin

Burial coolies, cremation grounds, Fuchiatien

Cremation pit, Fuchiatien

First large cremation, Fuchiatien. 1400+ bodies burned

Male inmates, home for the homeless, Fuchiatien

Results of first attempt at cremation, Fuchiatien

Staff inspecting crematory, Fuchiatien

Dr. Aspland in Bacteriological Laboratory, Fuchiatin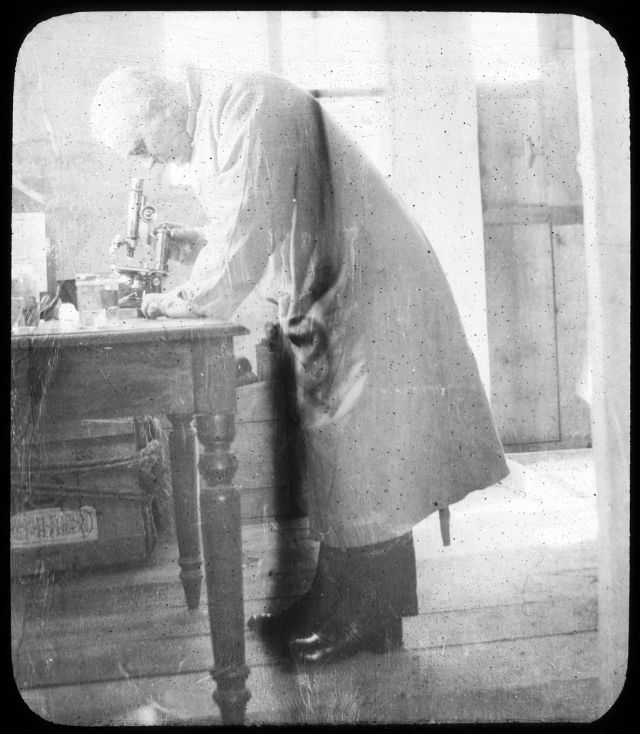 Dr. Ku and assistant in front of 'old style' Chinese plague hospital, Fuchiatien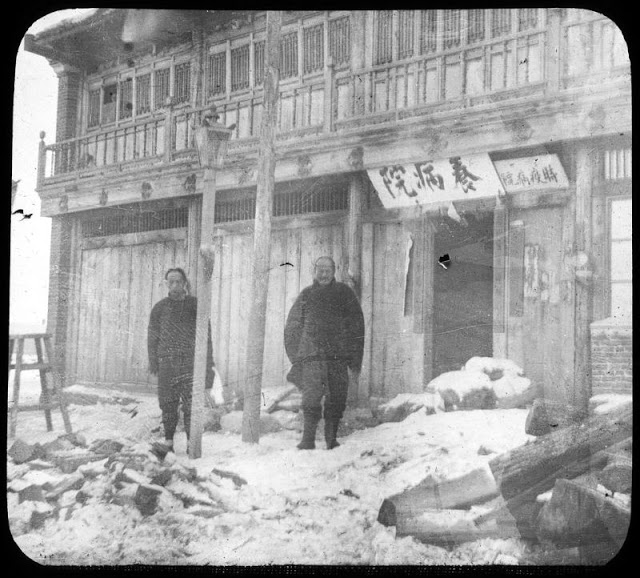 Dr. P. S. Huang, Director Anti-Plague Bureau, Changchun

Dr. Wu Lien Te, Chinese Director of Anti-Plague Bureau, Fuchiatien

Dr. Young in Vaccine Laboratory, Changchun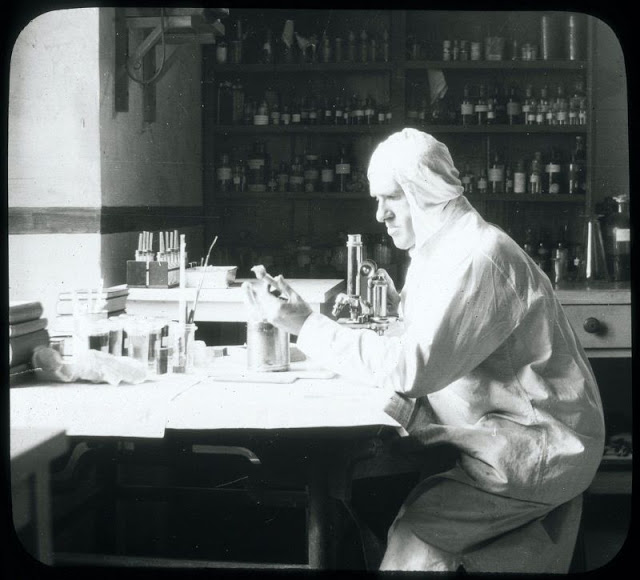 Drs. Strong and Teague performing autopsy

Drs. Young and Chai in Vaccine Laboratory, Changchun

Right to left – Taotai Weng, Taotai Huang, Prefect He, Dr. Young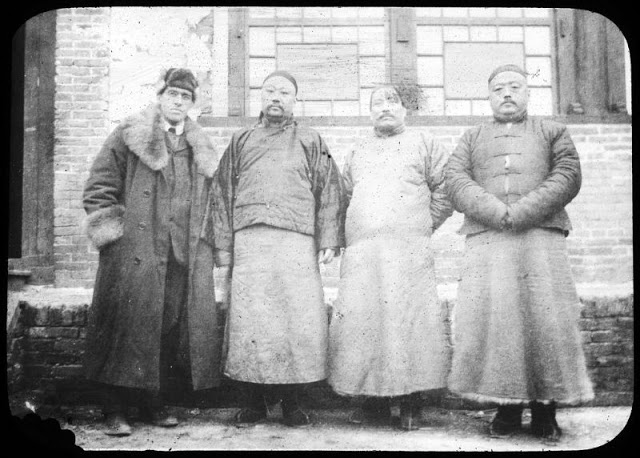 Dr. Aspland receiving reports, Fuchiatien

Dr. Wu receiving reports at Headquarters, Fuchiatien

Chinese staff disinfecting at close of working hours. 1:3000 mercury bichloride

Daily inspection of contacts at quarantine, Fuchiatien

Disinfecting plague infected quarantine car, Fuchiatien

Disinfection room and part of Russian staff, Harbin

Disinfection squad, Changchun (trained by Japanese)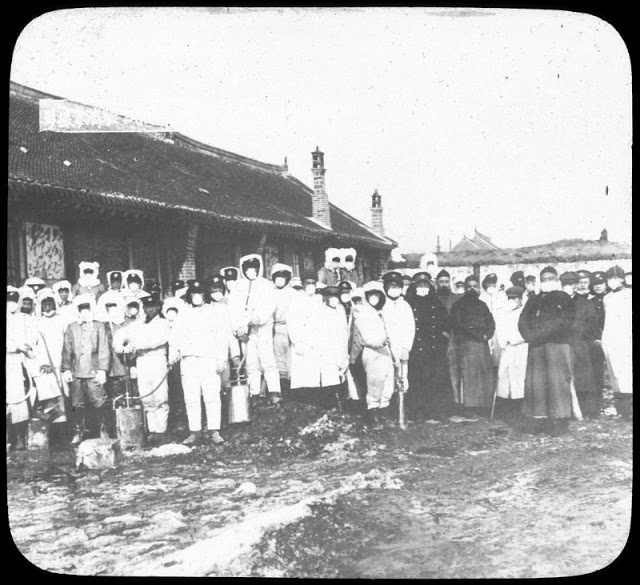 Disinfection squad, Fuchiatien

Disinfection station for officers, Fuchiatien

Examining a suspect

Inspection of contacts, quarantine, Fuchiatien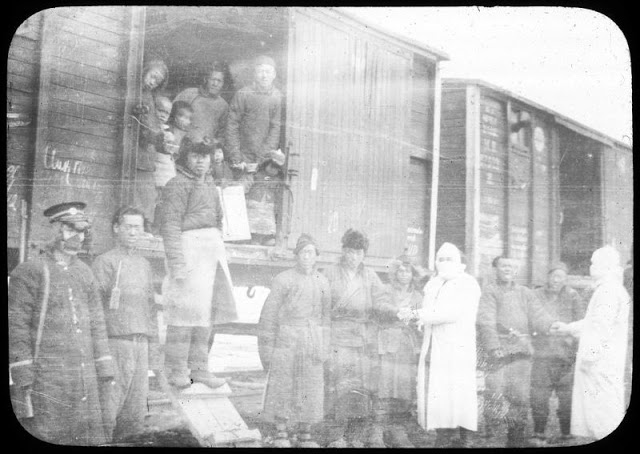 Inspection squad starting on rounds

Plague case 'rounded up' on inspection tour, Fuchiatien

Plague suspected discovered on inspection tour

Receiving contacts at quarantine, Fuchiatien

Receiving contacts at quarantine, Fuchiatien

Removal of plague patient from quarantine, Fuchiatien

South Manchurian Railway quarantine sheds

Taking blood smear from ear of suspect, Fuchiatien

Taking temperature, quarantine, Fuchiatien

Transports (left to right) for [already] sick, for suspects, for contacts, for dead

Plague hospital for women, Changchun

Plague hospital, Mukden

Burning material and contents of infected houses

Burning plague infected house, Fuchiatien

Burning the first plague hospital, Fuchiatien

Plague infected house, Japanese Concession, Changchun

H/t: Ralph Repo