Chinese workers were working on a road widening in Tanzou City, in the Jiangsu Province when two meters below the road surface, they discovered a mysterious box.

Chinese archaeologists from the nearby Museum of Taizhou were called in to excavate the area.
via The Chive
The find turned out be an ancient tomb.
via The Chive
Inside was a 700-year-old female mummy in a wooden box coffin.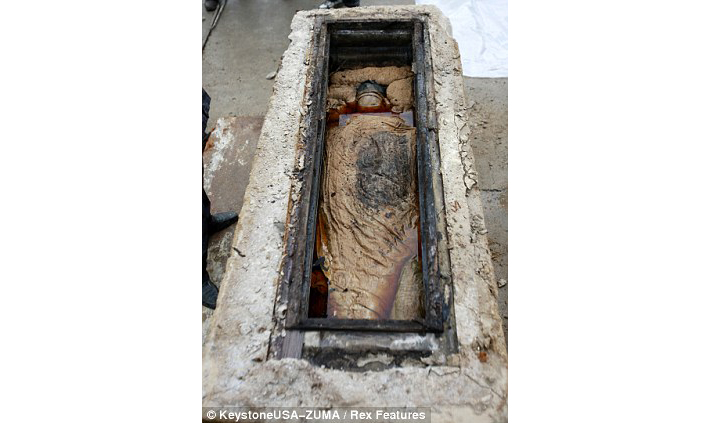 via The Chive
And she's wonderfully preserved, immersed in a brown liquid inside the coffin.
via Daily Mail
The mummy was believed to be from the Ming Dynasty – the ruling power in China between 1368 and 1644.
via The Chive
[wp_ad_camp_2]
Archaeologists were surprised that the woman's features (from her head to her shoes) have hardly deteriorated. Her skin, hair, eyelashes and face are in remarkably good condition.
via Daily Mail
The mummy's body measures 1.5 meters high.
via The Chive
Her right hand showed her preserved skin, and a ring.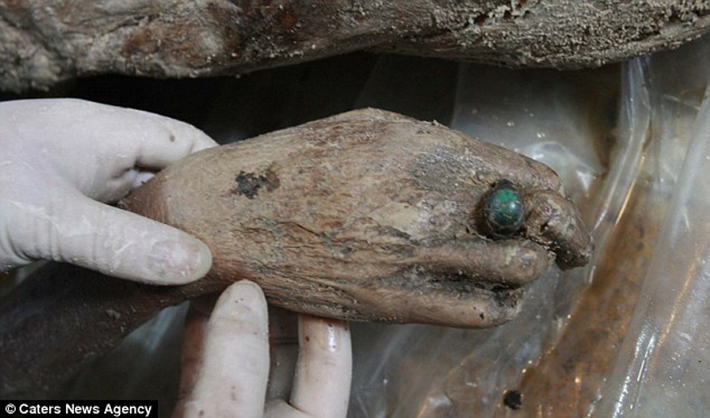 via Daily Mail
The 700-year-old mummy was wearing traditional Ming dynasty costume. With her in the coffin were bones, ceramics, ancient writings and other relics.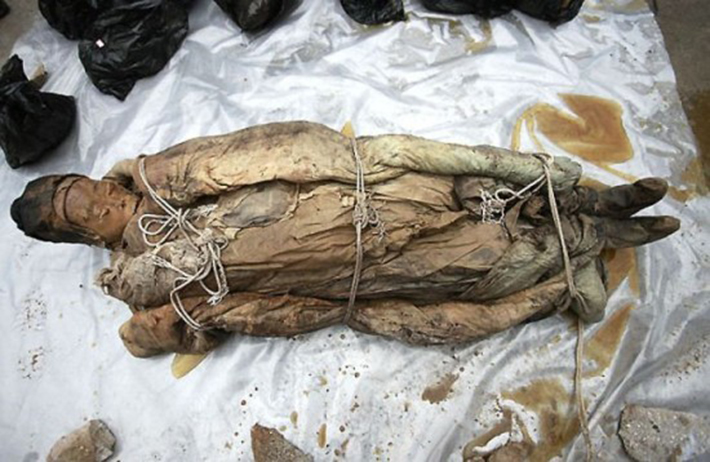 via The Chive
Her clothes were silk with little cotton, considered rare fabrics among the Ming dynasty elite.
via The Chive
Director of the Museum of Taizhou, Wang Weiyin, said that silk and cotton are very hard to preserve and excavations found that this mummifying technology was used only at very high-profile funerals.

via Daily Mail
The mummy's discovery offers a fascinating insight into what was life like back then.
via Daily Mail

H/t Daily Mail