Look like a nice piece of heaven!
These wonderful blankets are painstakingly knitted by hand by Ukranian designer Anna Mo.
The blankets look fit for a king or queen.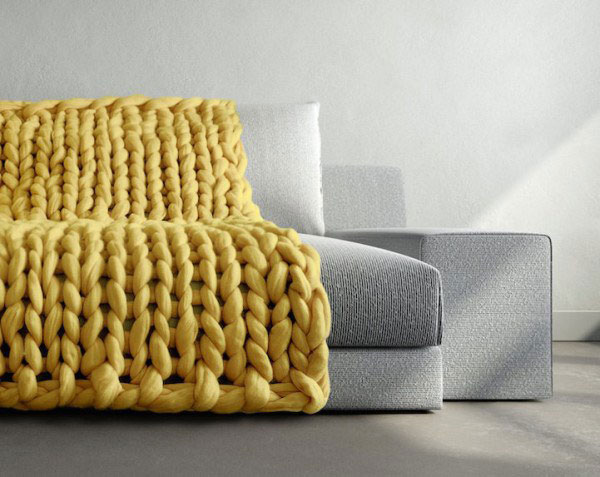 Anna Mo uses 100% merino wool and oversized knitting needles to achieve loops of this size.
Each stitch is equal to 3 inches.
They're amazingly soft and lightweight blankets. You can get one at Anna's Etsy shop.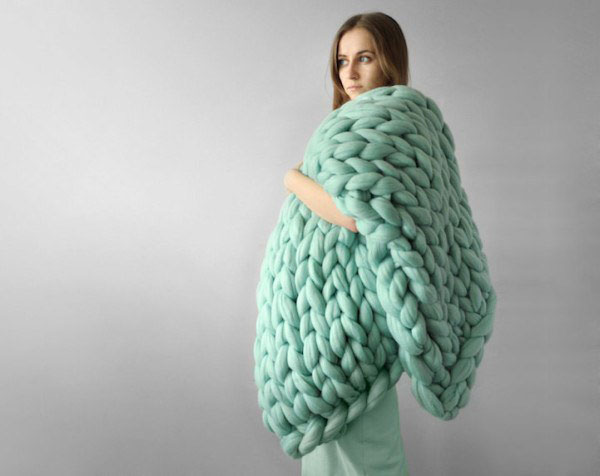 "So… soft… mmm."
Anna also sells balls of merino wool yarn and knitting needles if you want to try your hand at making these wonderful blankets yourself.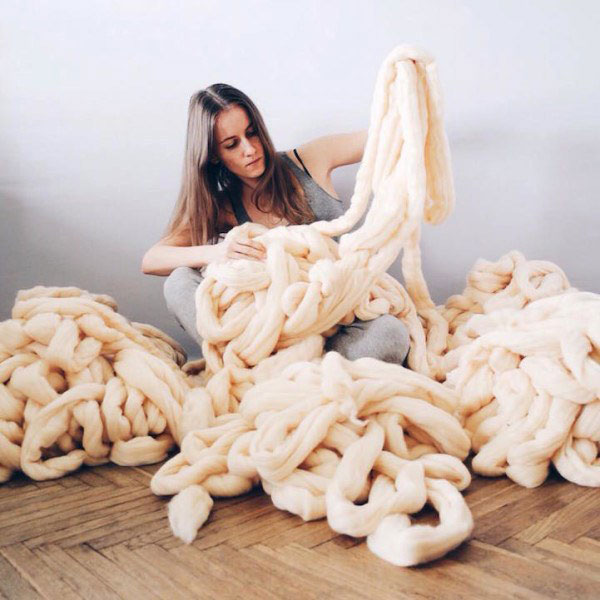 So who says you can't buy a piece of heaven?