Almost at the top of the Matterhorn, one of the highest mountains of the Swiss Alps, sits one of the most exclusive spots of the entire Alps – the Solvayhütte. At 4,003 meters (13,133 ft), the Solvayhütte (or the Solvay Hut) serves as a small emergency refuge to climbers.
From below, Solvayhütte looks nothing more than a tiny speck on the Matterhorn. Seriously, if not for the red circle, I wouldn't even see it.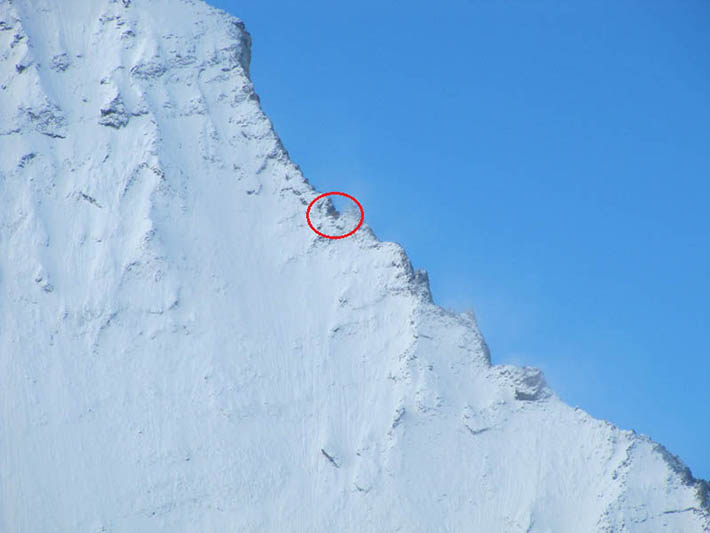 Corvus │ summitpost.org
Can you imagine how difficult and dangerous it was to build it there? The next photo can give you a pretty good idea.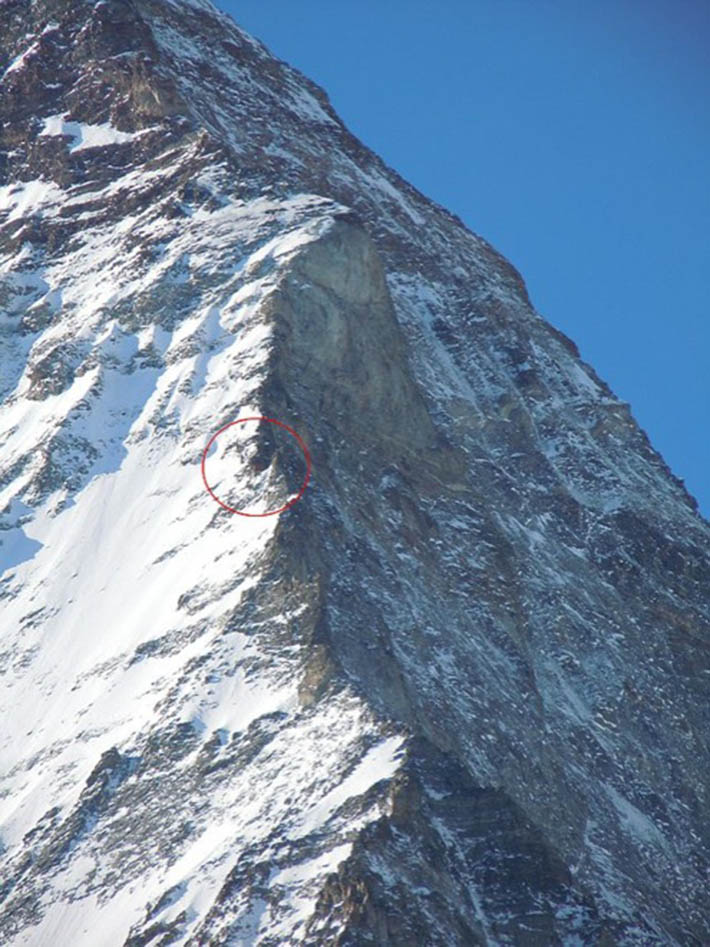 via Just Something
The hut was built in 1915 (in only 5 days!) and was named after Ernest Solvay, a Belgian chemist and industrialist who financed the construction.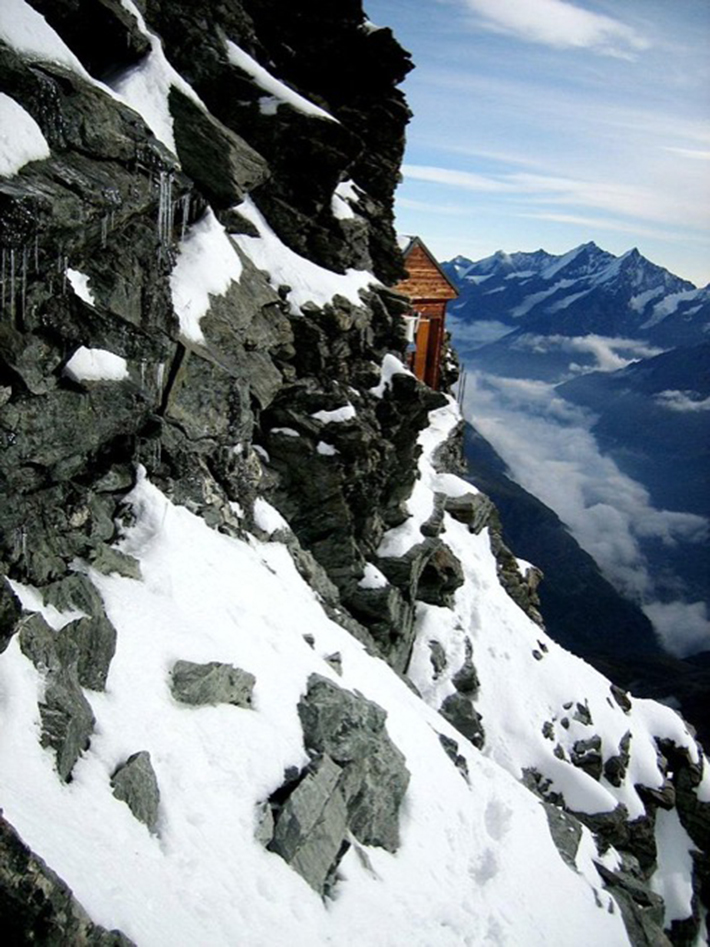 via Just Something
The hut, which can accommodate about 10 people, is situated on a ledge directly above the Moseley Slab on the Hörnligrat.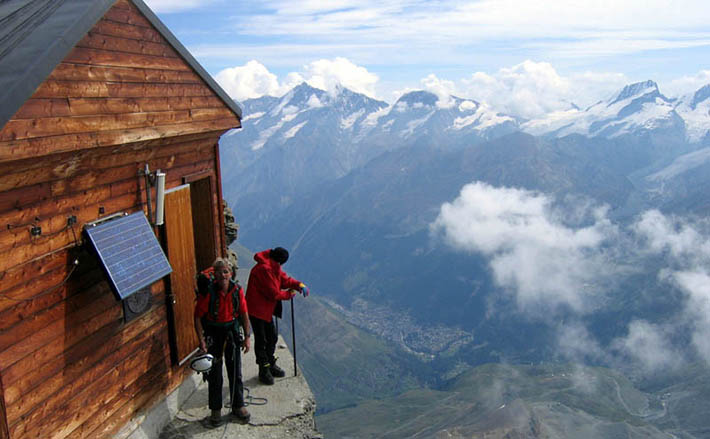 via Twisted Sifter
It does look a little less scary without the snow.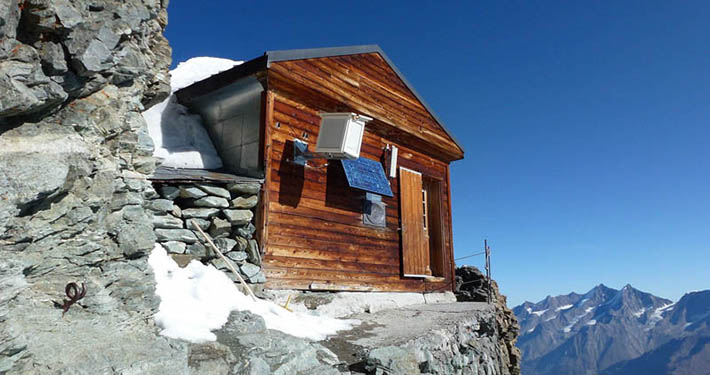 Bombo │ hikr.org
Andi Thoni │ skionline.ch
[wp_ad_camp_2]
The Solvayhütte is strictly to be used only during emergencies. However, many climbers would stop briefly there to rest and of course take photos.
Cyrill │ summitpost.org
Sputnik │ hikr.org
And who can blame these brave souls when this hut, peering out from the ledge, provides breathtaking views of the surrounding Monte Rosa summits.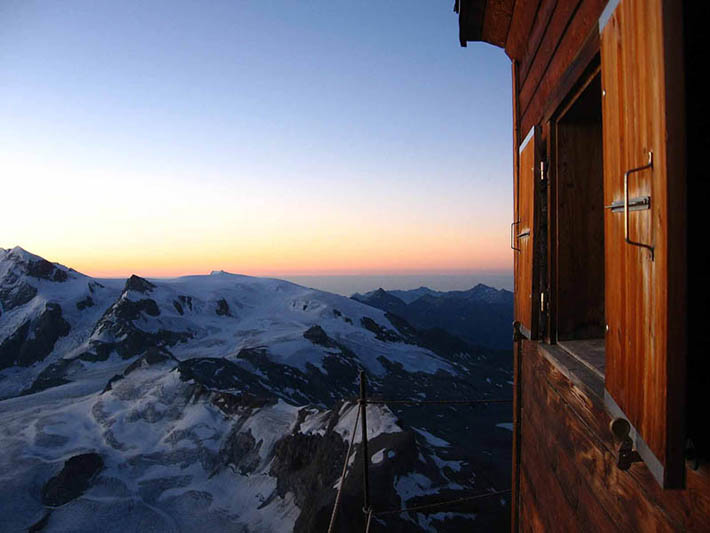 andrea.it │ summitpost.org
Makleit Laszlo │ makleit.hu