Amazing talents and creativity of men have been used in inventing new weapons of killing other humans. See the evolution of weapons from 1066 to 2014 created to maim and kill millions of casualties in wars.
Photographer Thom Atkinson explores a soldier's kit from the crude weaponry and armor of the Battle of Hastings, to the high-tech military kit of modern warfare.
The results of his project called "Soldiers Inventories" offer us an absolutely fascinating look at what a soldier's material world is reduced to during times of war, spanning nearly 1000 years.
1066 Huscarl, Battle of Hastings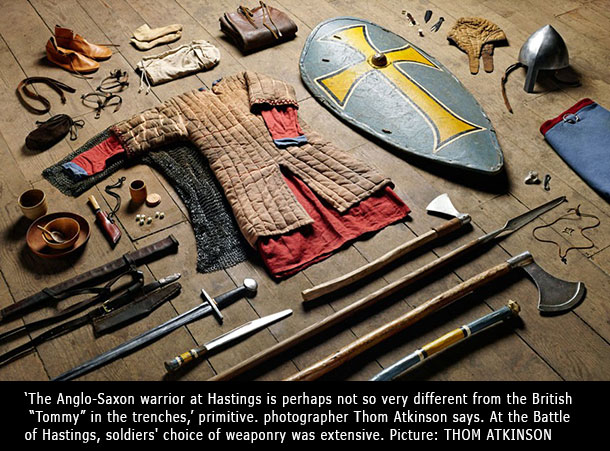 THOM ATKINSON
1244 Mounted Knight, Siege of Jerusalem
THOM ATKINSON
1415 Fighting Archer, Battle of Agincourt
THOM ATKINSON
[wp_ad_camp_2]
1485 Yorkist Man-at-Arms, Battle of Bosworth
THOM ATKINSON
1588 Trainband Caliverman, Tilbury
THOM ATKINSON
1645 New Model Army Musketeer, Battle of Naseby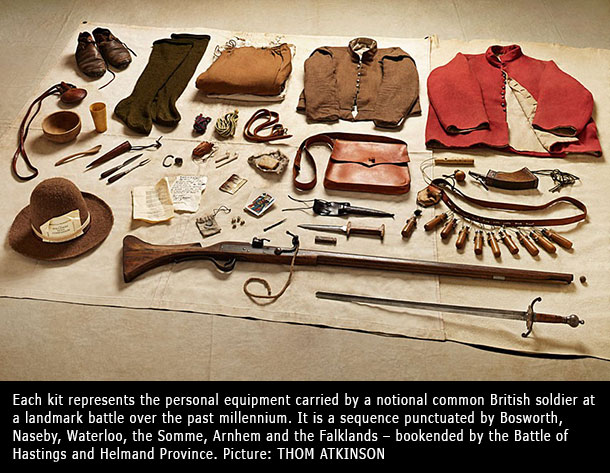 THOM ATKINSON
1709 Private Sentinel, Battle of Malplaquet
THOM ATKINSON
1815 Private Soldier, Battle of Waterloo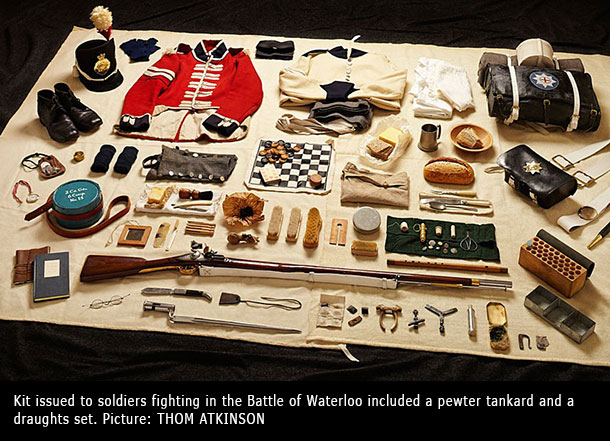 THOM ATKINSON
1854 Private Soldier, Rifle Brigade, Battle of Alma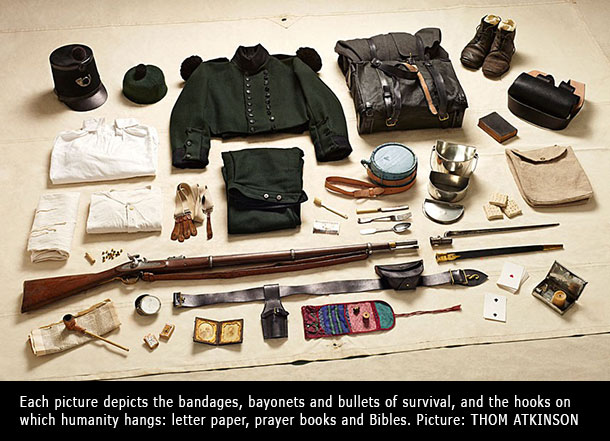 THOM ATKINSON
1916 Private Soldier, Battle of the Somme
THOM ATKINSON
1944 Lance Corporal, Parachute Brigade, Battle of Arnhem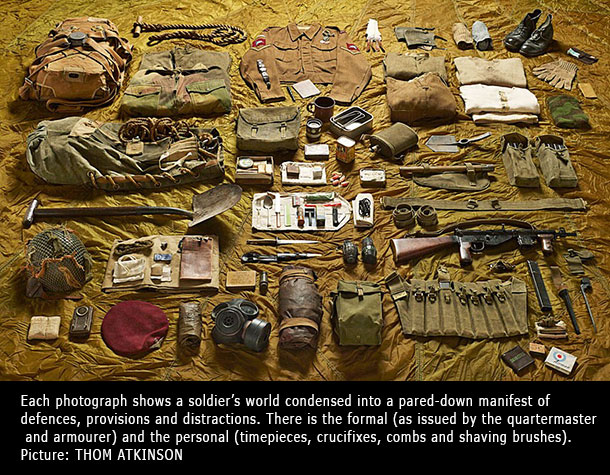 THOM ATKINSON
1982 Royal Marine Commando, Falklands conflict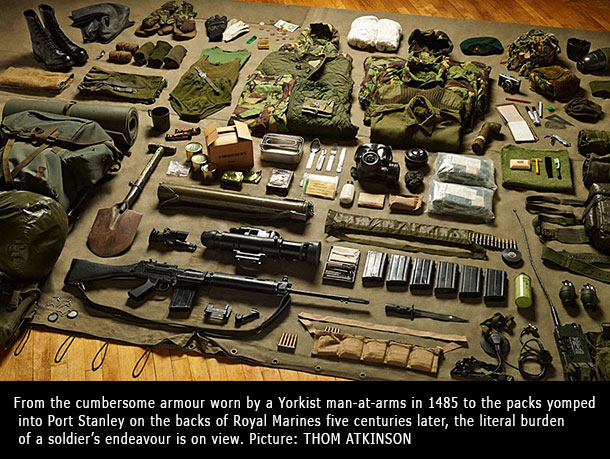 THOM ATKINSON
2014 Close-Support Sapper, Royal Engineers, Helmand Province
THOM ATKINSON
via The Telegraph