With the month of June swiftly approaching, some of you may perhaps be looking for some exciting wedding theme ideas. You're in for a nice treat.
But we won't be giving you the best ideas for your wedding. You can get some from this link. What you'll get are best examples of the most absurd and ridiculous wedding ideas you should avoid, so you won't be making poor wedding theme decisions. Good luck and enjoy!
1. The Cat-Themed Wedding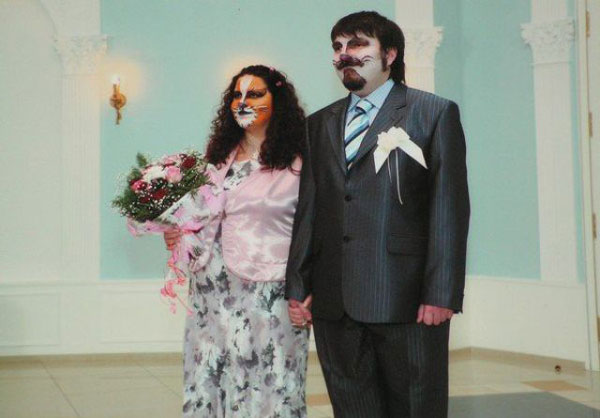 xaxor
2. The Predator-Themed Wedding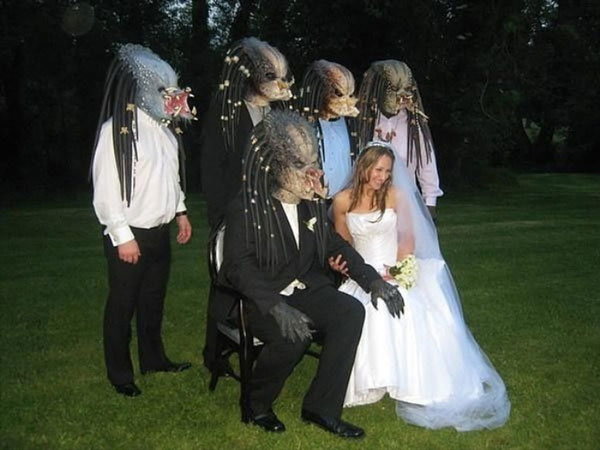 worldwideinterweb
3. The Avatar-Themed Wedding
worldwideinterweb
4. The Show 'Em the Boobs Wedding
russianwomenblog
5. This Superhero wedding is completely fine, as long it doesn't have a creepy Robin.
wedinator
6. This Lord Of The Rings-themed Wedding actually looks pretty cool, except for Gandalf.
worldwideinterweb
7. Zombie Wedding. What? There are still a lot of people planning to do this?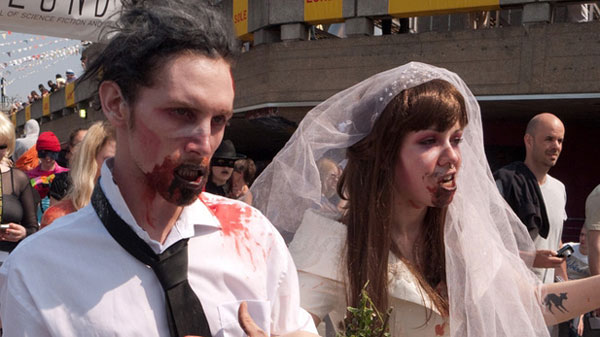 worldwideinterweb
8. The Flintstones Wedding
worldwideinterweb
9. This is really cool alright, until an uninvited shark wants a piece of the wedding ceremony or something.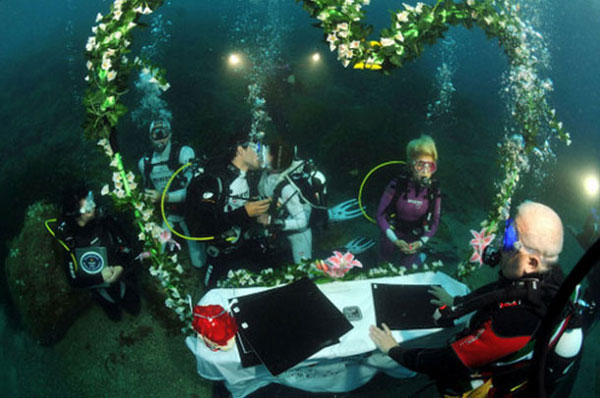 worldwideinterweb
10. The Peter Pan Wedding
worldwideinterweb
[wp_ad_camp_2]
11. Does it really make the bride looks prettier?
wedding-house.net
12. The married by a Robot Wedding
shinyshiny
13. The Clown-Themed Wedding
weddingpros
14. The Goth wedding
15. The Bulldozer-themed Wedding
heavy
16. Wild Animals-themed Wedding
russianwomenblog
17. The WTF Wedding
Imgur
18. The Classic Naked Wedding
worldwideinterweb
19. Legend Of Zelda Wedding
worldwideinterweb
20. The Chinese Nazi Wedding
21. Oh, I don't want to say anything bad about this one. They just look so adorable.
worldwideinterweb