These compelling images will pull on your heartstrings.
1. A sad image of two children who live by scavenging on a junkyard in Kathmandu, Nepal.
2. A woman's last moments with her best friend.
3. An Iraqi prisoner of war tries comforting his son (2003)
4. A mother and her 3-year-old daughter who were attacked with acid by her husband, find comfort in each other's arms.
5. Harold Whittles reacts as he hears for the first time after a doctor places an earpiece in his ear.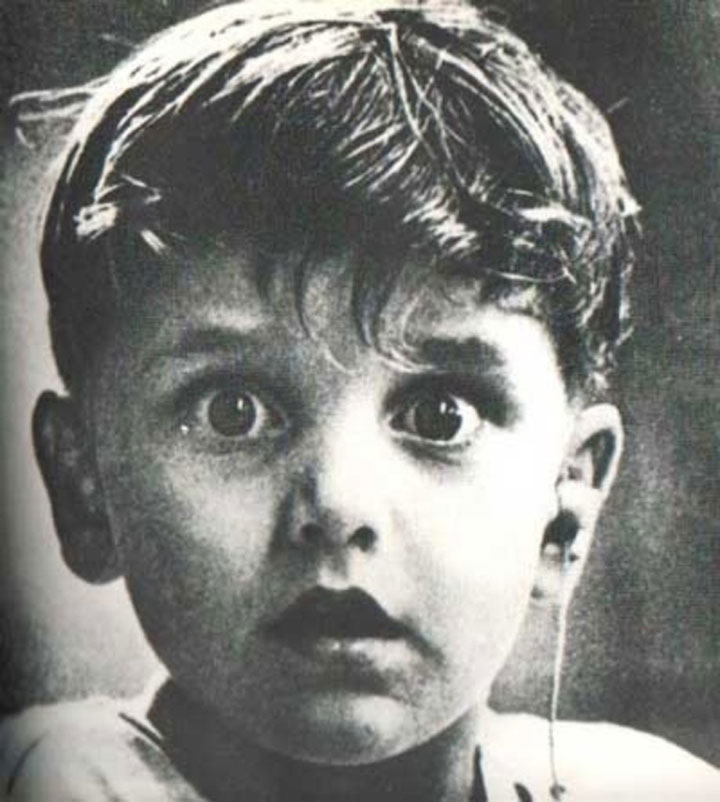 Jack Bradley
6. A girl in isolation for radiation screening, after the devastating earthquake, looks at her dog through a window in Nihonmatsu, Japan, 2011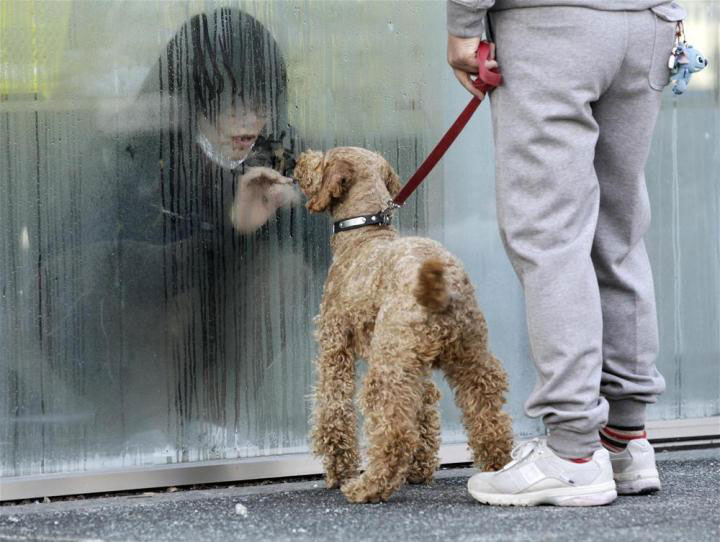 7. Little girl hands over water bottles to riot officers during a protest in Sarajevo, Bosnia and Herzegovina.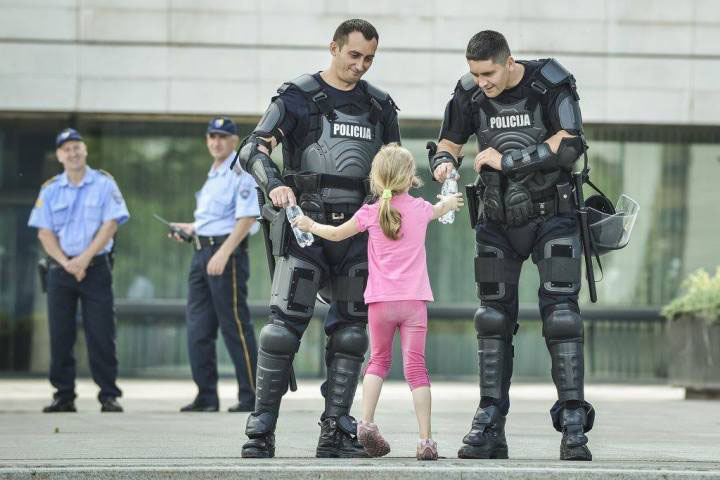 8. A 10-year-old Yemeni girl rejoices after being granted divorce from her abusive husband, who was a grown adult.
9.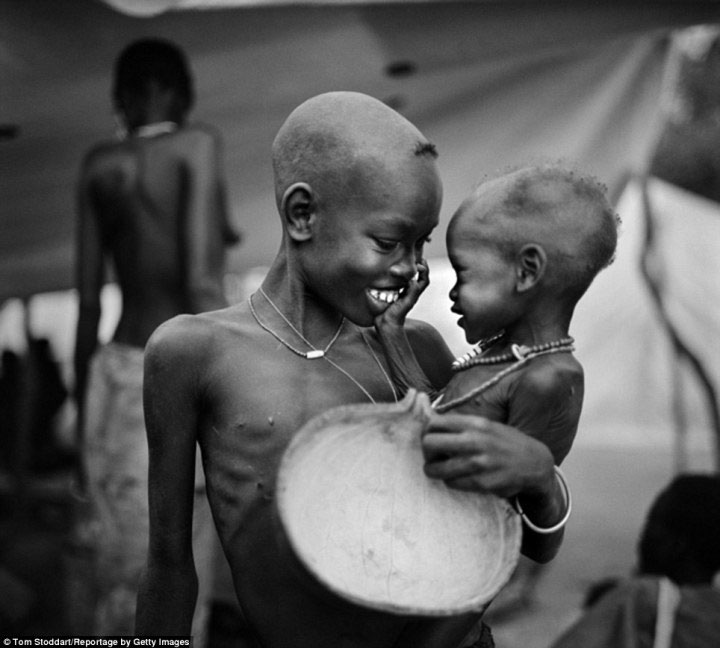 10.
11. A World War II veteran gets sentimental at a Victory Day parade in Russia.
12. The joy of new life
[wp_ad_camp_2]
13. Journalists Euna Lee and Laura Ling, who had been arrested in North Korea and sentenced to 12 years of hard labor, are reunited with their families in California after a successful diplomatic intervention by the U.S.
14. A mother listens to her deceased son's heartbeat inside the recipient to whom his heart was donated to.
15. Sons of dead Iranian soldiers 'recapture' the last photo of their fathers together (Iran-Iraq war)
reddit
16. Eyes that witnessed the nuclear bombing in Hiroshima (1963)
17. A local woman prays at the MH17 crash site, Donetsk oblast, Ukraine.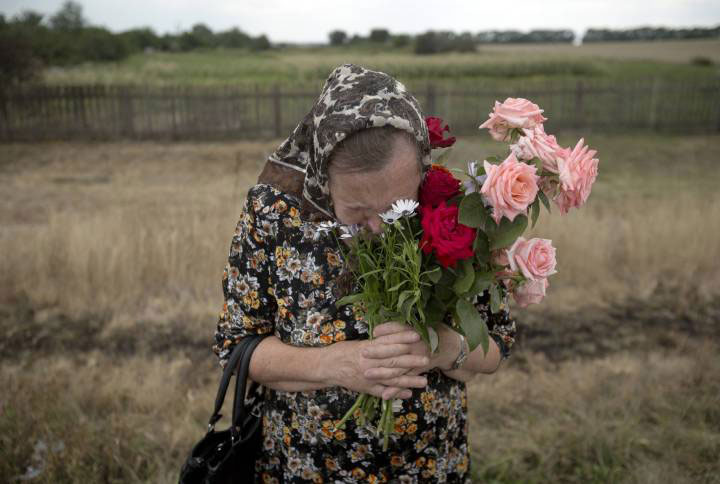 18. Public bus passengers desperately try to help out a woman who tried to commit suicide by slitting her wrist with a fruit knife.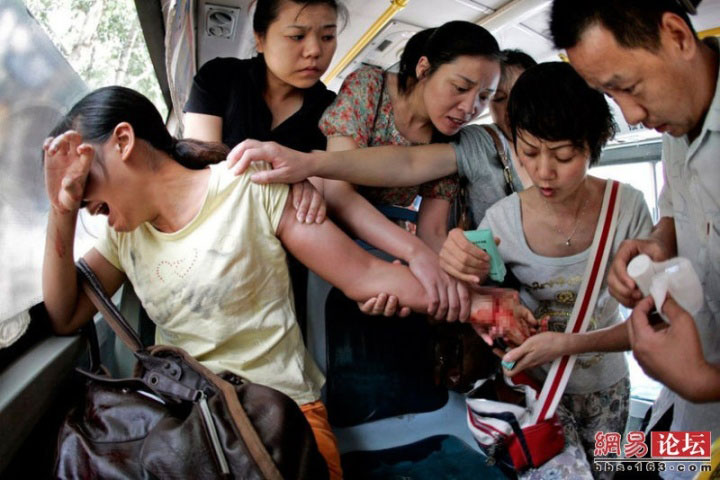 19. A vulture waits patiently for the malnourished child to die (March 1993). It's called "a photograph that took the photographer's life" after the photographer Kevin Carter committed suicide months after taking the photo.
Kevin Carter
20. A boy weeps out a sigh of relief after rescuing his sister from underneath the rubble of their home in Syria (2014)
21. Love is eternal.
22. Good music makes even the most ignorant stop in their paths.
23. A 4-year-old Syrian girl 'surrenders' to a photographer who pointed his camera at her. She thought it was a gun.
Adi Hudea
24. Sunset at mars (The white-blue sun setting over the rocky and darkened red landscape creates a surreal photograph of an alien landscape).
25. The girl who survived 11 days in the Siberian Forest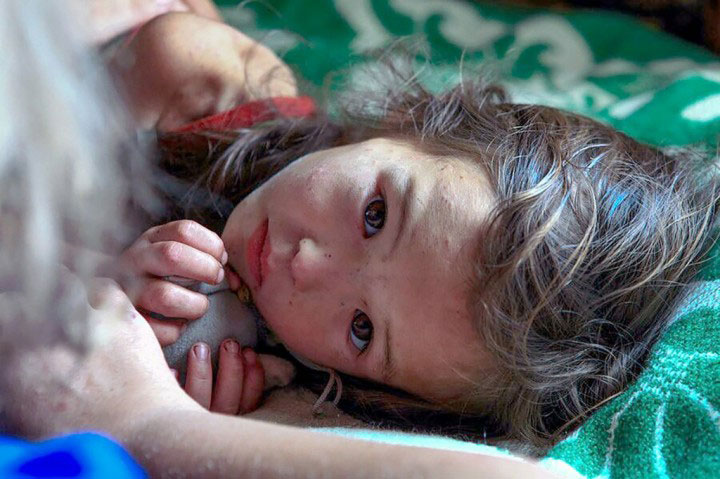 26. Pele and English captain Bobby Moore trade jerseys as a sign of mutual respect during a World Cup that had been marred by racism, 1970.
27. A 94-year-old widow receives the remains of her fallen husband, six decades after his death.
28. "I'll miss you, dad."
29. A North Korean bids farewell to his South Korean relative, following a luncheon meeting during inter-Korean temporary family reunions at Mount Kumgang resort on October 31, 2010. 436 South Koreans were allowed to spend three days in North Korea to meet their 97 North Korean relatives, whom they had been separated from since the 1950-53 war.
30. A monk prays for an elderly man who died suddenly while waiting for a train in Shanxi Taiyuan, China.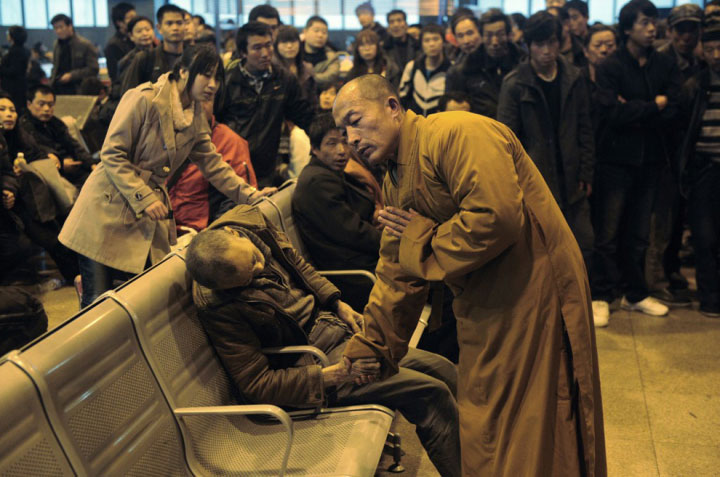 31. Yezidi girl carries an assault rifle to protect her family against ISIS.
reddit
32. The dead body of a child is dug out who died during the devastating gas tragedy by Union Carbide in Bhopal, India (1984).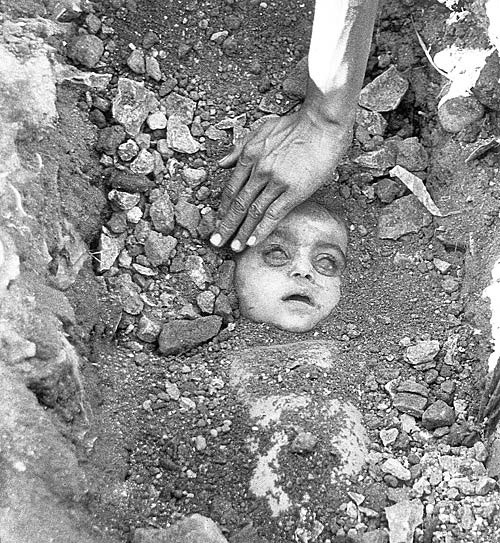 33. U.S. firefighter, Chris Wagener, after pulling out 6-year-old Aaliyah Frazier from a burning apartment.
34. An acid burn victim in Pakistan laughs after having eye surgery. She had acid thrown on her by her stalker after she refused his sexual advances.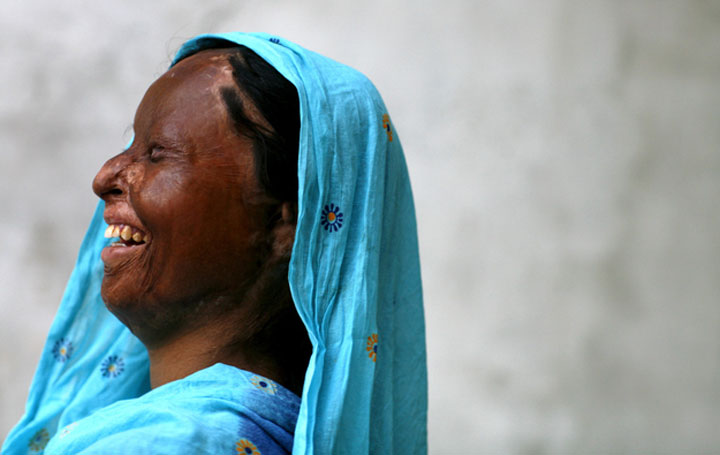 35. 100,000 monks gather together to pray for a better world.
36. A child, cuddling a kitten, rests under a shelter in Ludian County, China, two days after a 6.1 earthquake destroyed his village.
37. A terminally ill mother watches her daughter's first dance over Skype.
38. Blind kids examining a cat for the first time (1981)