Looks can be deceiving. Just ask these 35 people who went into a DIY baking frenzy after seeing some amazing baking ideas on Pinterest that look "easy enough to make."
The result? Heaps of crushed dreams and a full load of hilarity.
1. Milano Cookies Sheep. Just put together a couple of marshmallows, they said.
2. Octopus Pie. That looks scary.
3. She got the eyes right.
4. Almost.
5. That shark needs rescuing.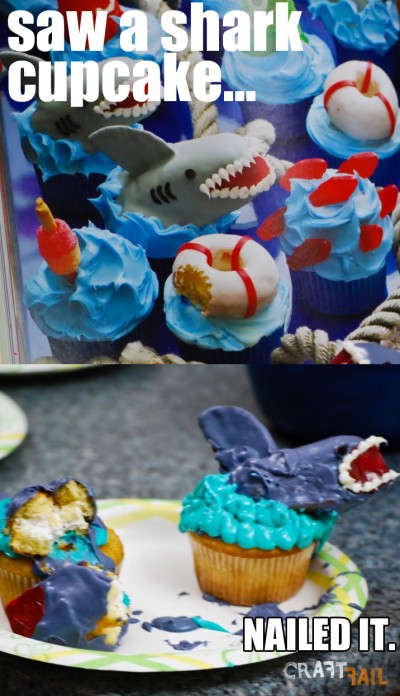 6. More like trainwreck.
7. A Tardis telephone box..how hard can that be?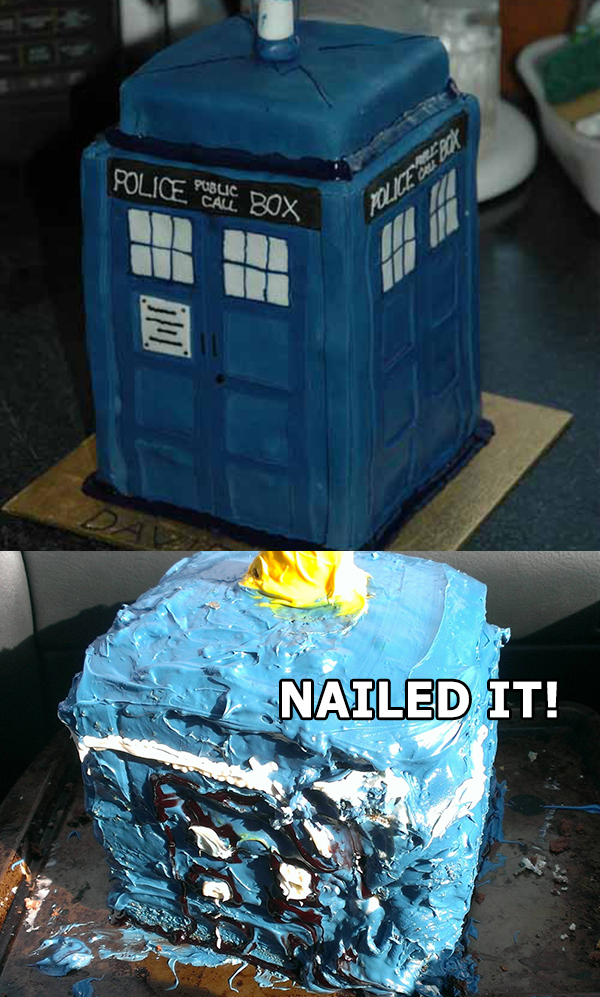 8. More pretzels, please.
[wp_ad_camp_2]
9. Bunny biscuits. This shouldn't be too hard.
10. Piece of cake.
11. Looks easy enough.
12. S'mores Chocolate Chip Cookies. Another easy-looking one.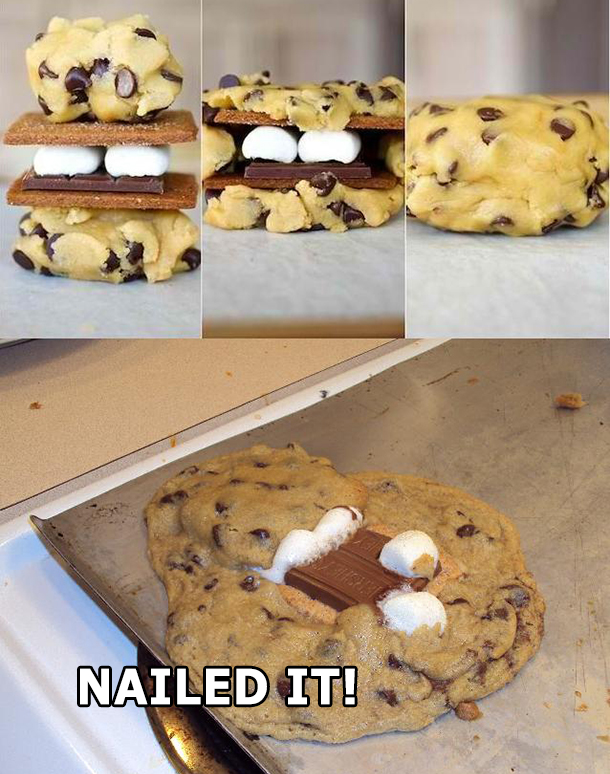 13. Want one of these Monster Cupcakes?
14. The Melting Snowmen don't look too impressed.
15. Neither do these Reindeer Pops.
16. Rainbow Cupcakes. Any takers?
17. Peppermint Tray. Oops!
18. Hope this Gingerbread Christmas Tree doesn't dampen the holiday spirit.
19. Peppermint Candy Sugar Cookies. Looks pretty easy, right?
20. Christmas Cinnamon Roll Wreath. Let's try the next batch.
21. DulcedeLeche Choco Bars. The very definition of a crushed dream.
22. Candy Cane Blossom Cookies. Close enough!
23. These Ninja Bread Cookies just got slaughtered.
24. Swirl Cookies. Well?
25. Cookie Bowls. Lies, lies, lies.
26. I'd still eat that though.
27. No words for this one.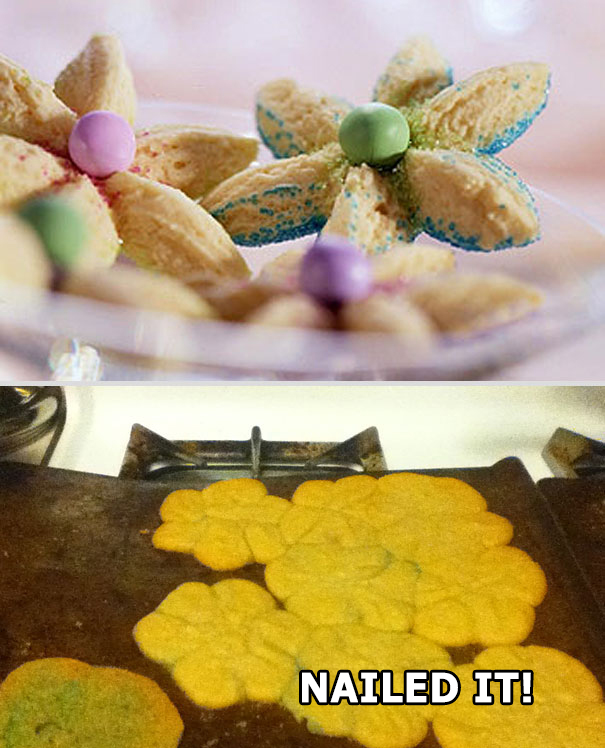 28. Yup, more lies.
29. These look like tortured souls begging for death.
30. Iron waffle cookies? I got this.
31. There goes my snacks.
32. Watermelon Cake. Here, take a piece.
33. Baked Bacon Hearts. Even love couldn't save these ones.
34. They're edible. Trust me.
35. Someone just made the penguins cry.