In 1815, Napoléon Bonaparte and his Grande Armée were finally defeated during the Battle of Waterloo. Even after Napoléon's death in 1821, the warriors who fought with him continued to revere him and pay their respects every 5th of May — the anniversary of his death.
Wearing the uniforms they fought in, complete with epaulettes, medals, sashes, plumes and swords, the proud veterans marched to Paris' Place Vendôme to pay homage to the Emperor.
It was during one of these occasions that these photographs were taken, possibly in 1858, when these men were well into their 70s and 80s. These are their only surviving images.
Grenadier Burg, 24th Regiment of the Guard, 1815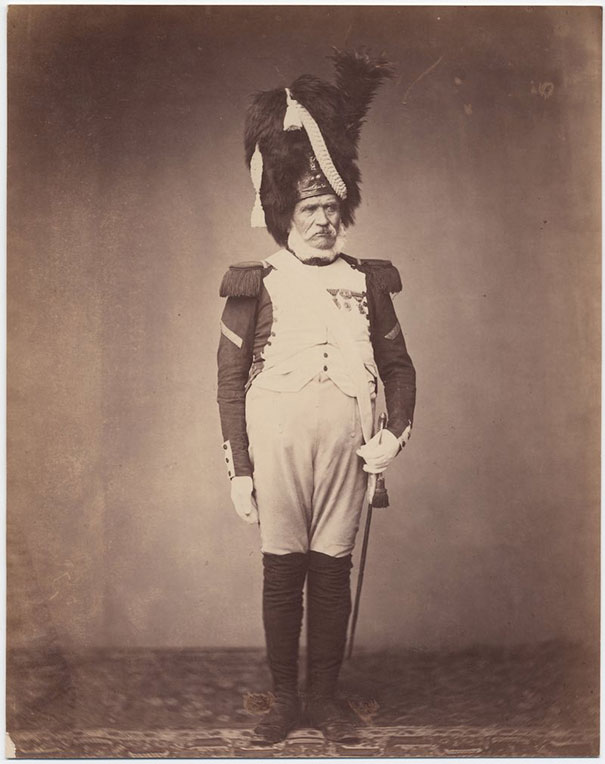 BROWN UNIVERSITY LIBRARY
Monsieur Mauban, 8th Dragoon Regiment, 1815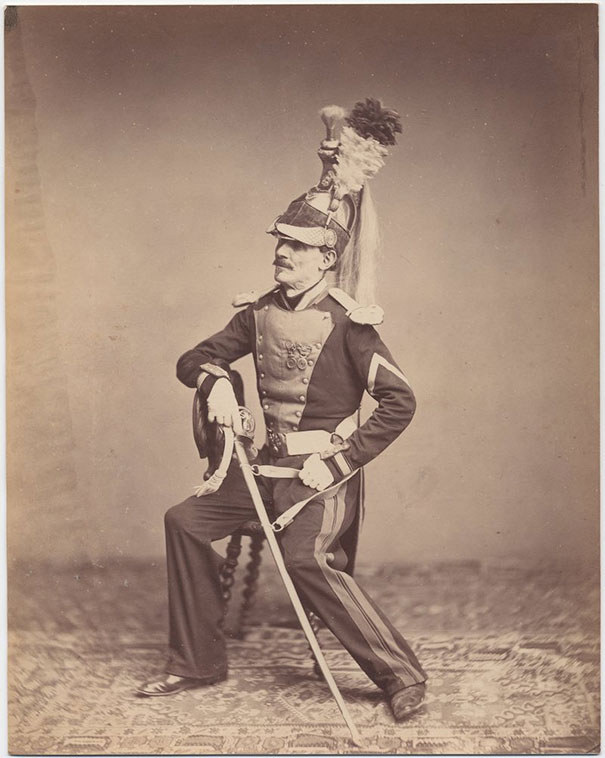 BROWN UNIVERSITY LIBRARY
Monsieur Moret, 2nd Regiment, 1814-15
BROWN UNIVERSITY LIBRARY
[wp_ad_camp_2]
Monsieur Ducel Mameluke de la Garde, 1813-1815
BROWN UNIVERSITY LIBRARY
Monsieur Vitry, Departmental Guard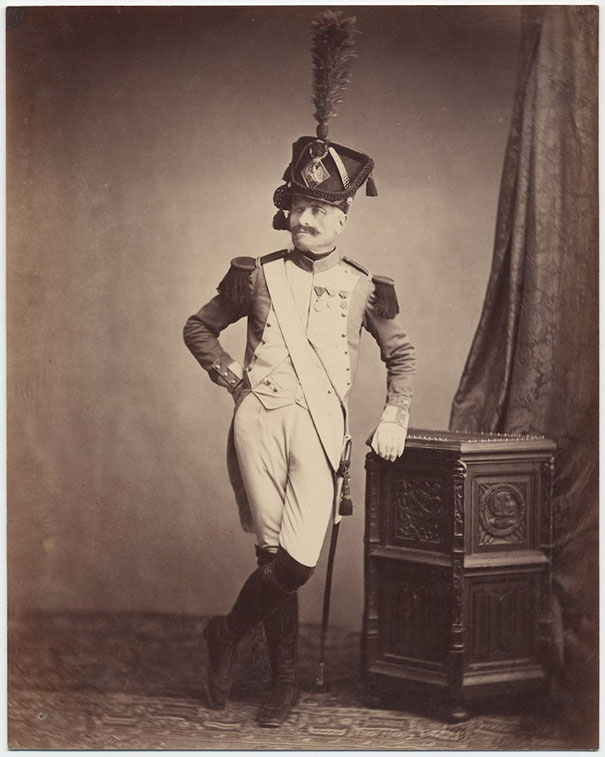 BROWN UNIVERSITY LIBRARY
Monsieur Dupont, Fourier for the 1st Hussar
BROWN UNIVERSITY LIBRARY
Quartermaster Fabry, 1st Hussars
BROWN UNIVERSITY LIBRARY
Monsieur Schmit, 2nd Mounted Chasseur Regiment, 1813-14
BROWN UNIVERSITY LIBRARY
Monsieur Maire, 7th Hussars, c. 1809-15
BROWN UNIVERSITY LIBRARY
Quartermaster Sergeant Delignon, in the uniform of a Mounted Chasseur of the Guard, 1809-1815
BROWN UNIVERSITY LIBRARY
Sergeant Taria, Grenadiere de la Garde, 1809-1815
BROWN UNIVERSITY LIBRARY
Monsieur Loria, 24th Mounted Chasseur, Regiment Chevalier of the Legion of Honor
BROWN UNIVERSITY LIBRARY
Monsieur Lefebre, Sergeant 2nd Regiment of Engineers, 1815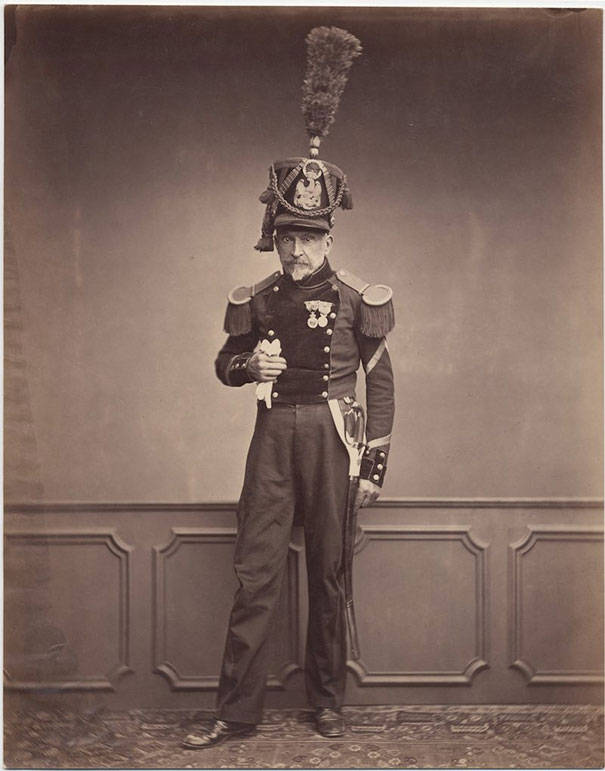 BROWN UNIVERSITY LIBRARY
Monsieur Dreuse of 2nd Light Horse Lancers of the Guard, c. 1813-14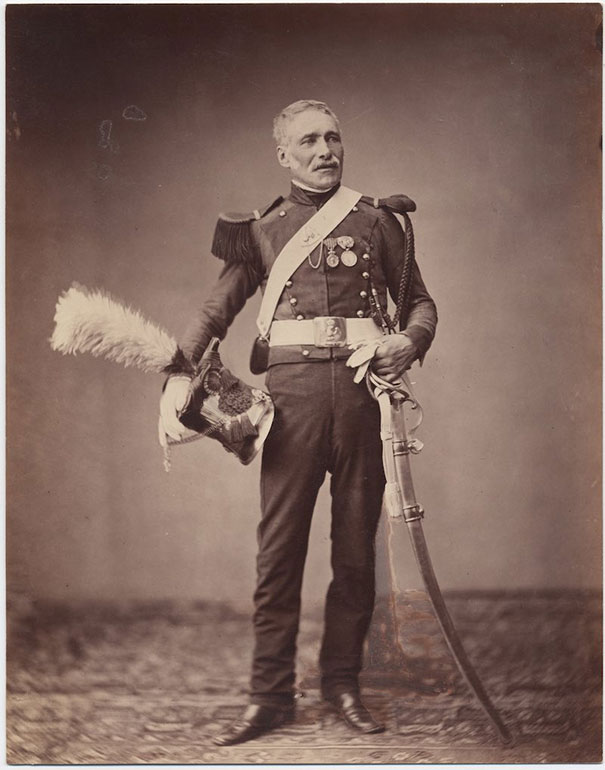 BROWN UNIVERSITY LIBRARY
Monsieur Verlinde of the 2nd Lancers, 1815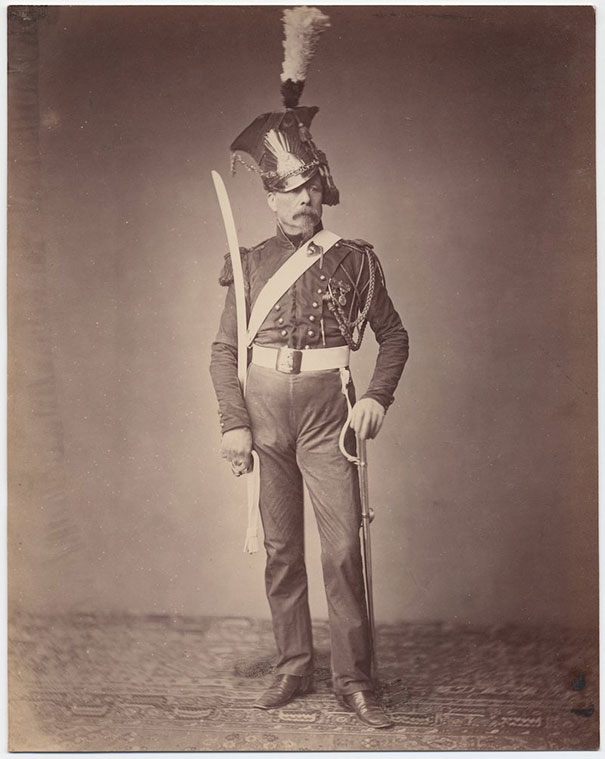 BROWN UNIVERSITY LIBRARY
Credit: Brown University Library
"The base and railings of the column of the Place Vendôme appear this day decked out with the annual offerings to the memory of the man whose statue adorns the summit. The display of garlands of immortelles, and other tributes of the kind, is greater than usual…the old soldiers of the Empire performed their usual homage yesterday at the same place."
– as noted by the Times of London in May 1855