105 years ago, the RMS Titanic sank in the North Atlantic Ocean after it collided with an iceberg during its voyage to New York City. Since the, that infamous maiden voyage of the RMS Titanic has served as an endless source of fascination for both casual and hard-core history buffs alike.
Below is a unique look of what daily life was like on the infamous steamship before the catastrophic event happened, through the First, second, and Third class menus from the Titanic. Needless to say, the differences between eating as a first class passenger and a third class passenger were pretty extreme.
In first class, passengers were treated to as many as 13 courses for a single dinner. This menu from the ship shows what these passengers ate for luncheon on the day the Titanic hit the iceberg: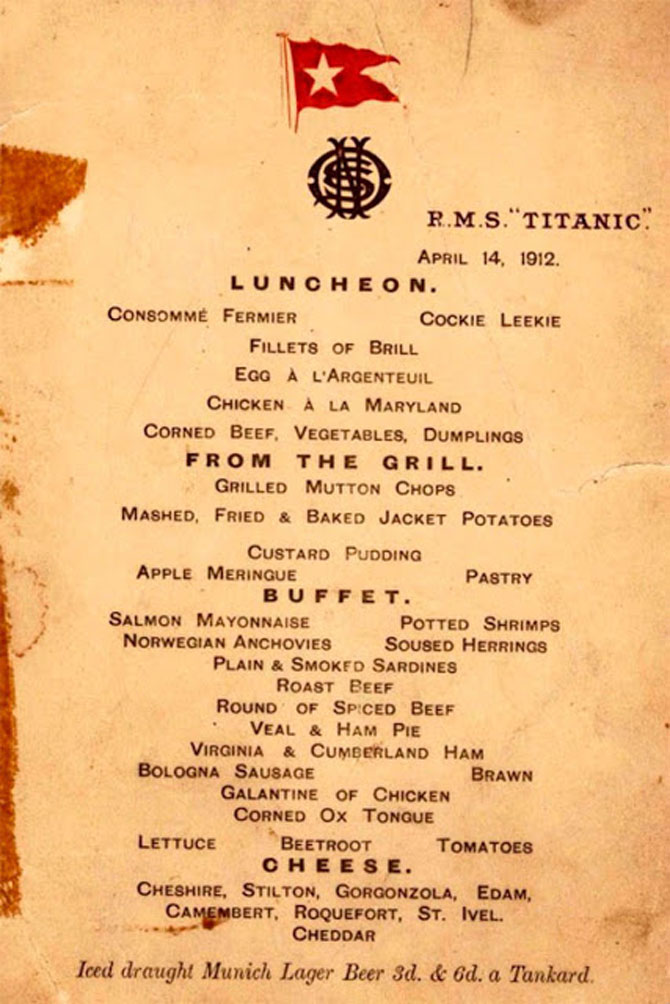 [wp_ad_camp_1]
Clearly, first class passengers weren't lacking in options. The second-class menu is considerably simpler than that for first class, with fewer choices, but it still offered delicacies like lamb, curried, chicken, and roast turkey.
Second class breakfast was also quite hearty and varied. "Grilled ox kidneys & bacon"? Yum!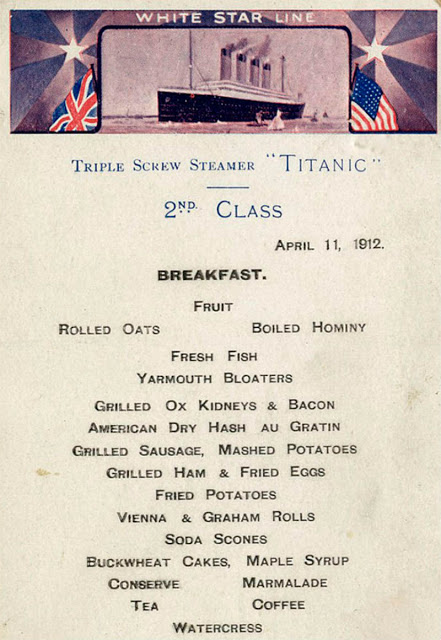 In third class, dining options were much simpler, with fewer options:
Although these dishes may look a lot less exciting than the feasts served in first class, they were nevertheless substantial and filling, and were in general a lot better than the typical food served to third class passengers on similar ocean liners. Evans points out that, "[c]oming from countries like Ireland and Norway where fresh fruits and vegetables were scarce, many third-class passengers probably found their fare almost decadent."