People call him a caricature artist, but Rodney Pike calls himself a 'Humorous Illustrator' because that's what he does and loves best — putting humor into his illustrations.
"I make no statements with my work. It's simply for fun. It's just a really cool bonus that I get paid for doing this stuff. Love my job!"
In this photo manipulation series, Pike added a fun twist to some of history's most famous paintings by replacing the portraits' faces with the ever expressive face of Mr. Bean.

After "Sir Thomas More" by Holbein the Younger
After "George Washington" by Gilbert Stuart
After "Vanity" by Frank Cadogan Cowper
"I've created over 40 photo-manipulations using Rowan Atkinson for the main subject over the course of 3 or 4 years and he is by far my most popular subject," Pike said. "He's lots of fun!"

After "Mona Lisa" by Leonardo Da Vinci
[wp_ad_camp_2]

After "Mrs. Richard Yates" by Gilbert Stuart
After "An Old Man in a Military Costume" by Rembrandt van Rijn
After "Meditation" by William Adolphe Bouguereau
After "Bouguereau Breton Brother and Sister" by William-Adolphe Bouguereau
Here the man in Rembrandt's "Tronie of a Man" is replaced by Blackadder.
After "Irene" by William Adolphe Bouguereau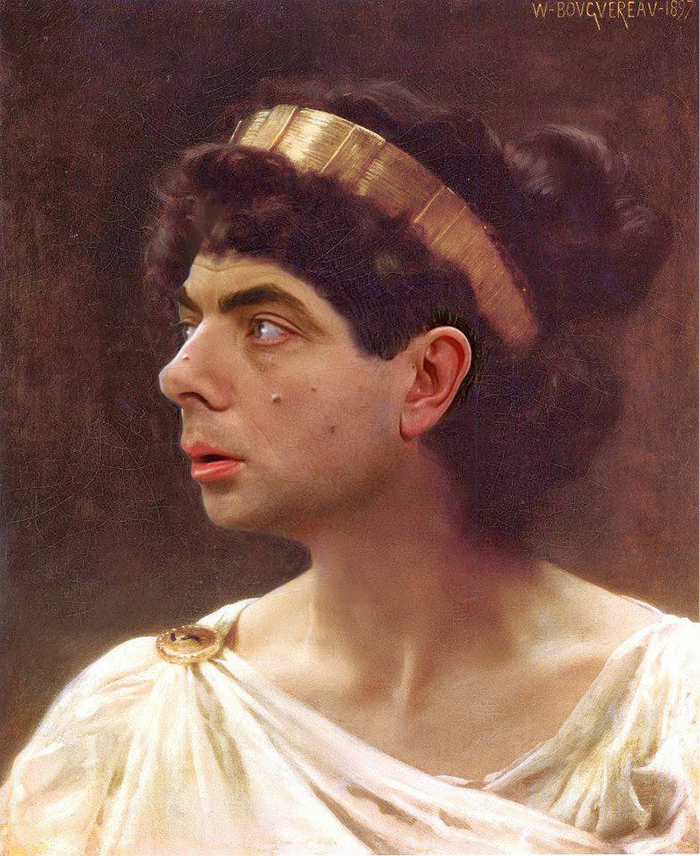 After "Self Portrait" by Rembrandt van Rijn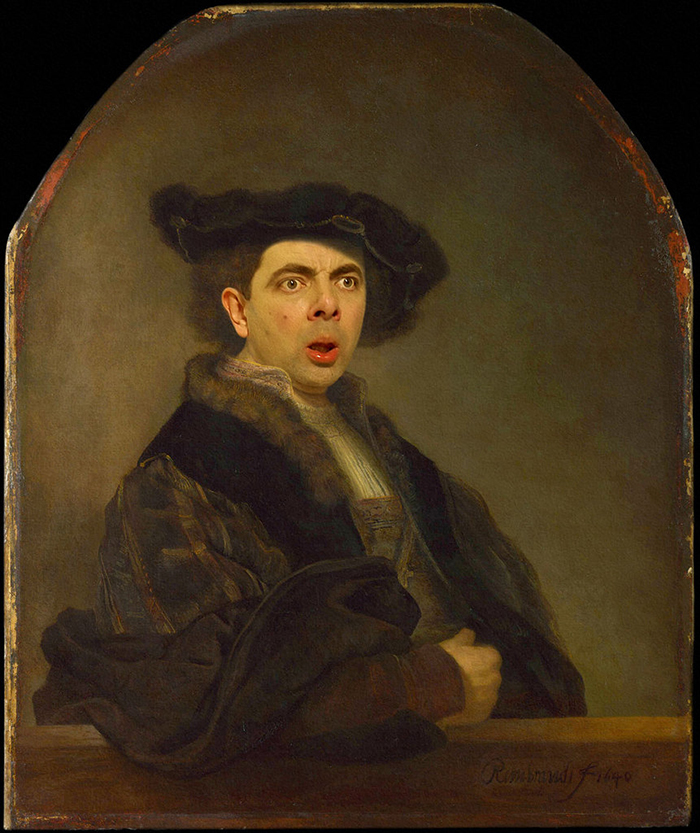 After "Portrait of Juan de Pareja" by Diego Velázquez
After "Portrait of a Young Man with Book" by Agnolo Bronzino
Mr. Bean as "The Fat Son Of A Dutch Master" by Rodney Pike