All of these locations were once magnificent and beautiful and inhabited and loved by people. They're still standing today, abandoned by civilization. You'll probably be as dumbfounded as I am when you see each one and know a bit of its history.
1. Craco Basilicata, Italy. This was once a splendid medieval village. It's now a ghost town after the recurring earthquakes in 1963.
2. The House of the Bulgarian Communist Party on Mount Buzludzha, Bulgaria. This impressive structure was abandoned after the political party lost its power and grip on the country.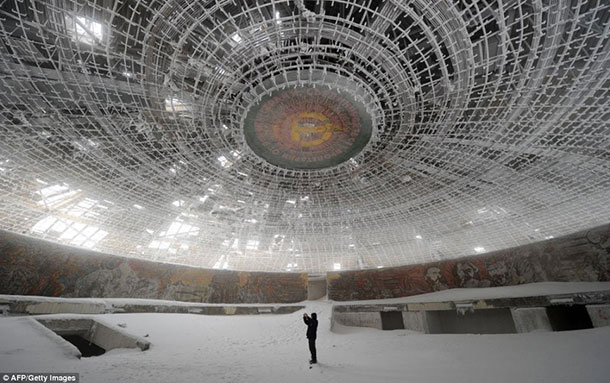 This is the view from the outside.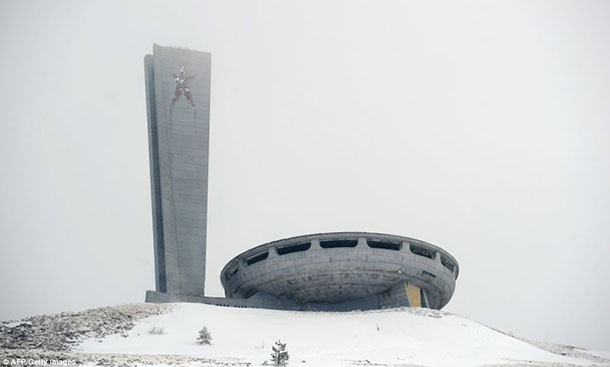 3. Hotel del Salto, Columbia. This once-grand hotel hosted wealthy travelers visiting the Tequendama Falls since 1928. It now looks like a haunted house.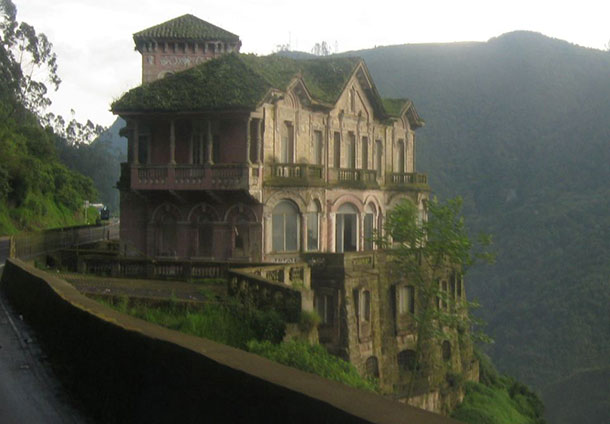 [wp_ad_camp_2]
4. This was once a very cool bobsleigh track on Trebevic mountain, used during the 1984 Winter Olympics. This is how it looks today after it was damaged during the Siege of Sarajevo.
5. Angkor Wat, Cambodia. This is the largest religious monument in the world.
6. A lone aircraft that crash-landed near an ice runway in Patriot Hills, and just left there.
7. Nara Dreamland, Japan. The once jolly and crowded theme park had operated since 1961. It was closed down in 2006 due to lack of visitors.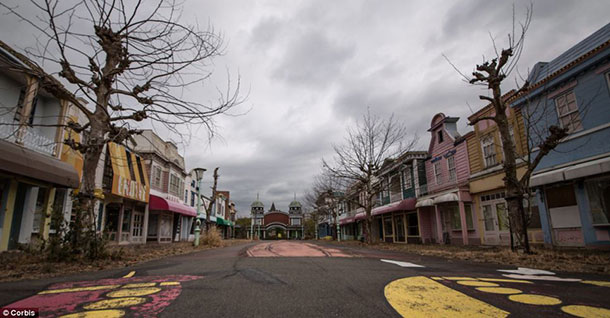 8. Christ of the Abyss, San Fruttuoso, Italy. The sunken statue of Christ was deliberately put there in 1954 as tribute to the scuba diver Duilio Marcante, the first Italian to use the Scuba set who died near the spot of the statue.
9. Ik-Kil Cenote, Yucatan, Mexico. This is one of the sacred wells used by Mayans. Many young men and women were sacrificed here to the god of rain by throwing them into the deep water and left them to drown.
10. Wonderland Amusement Park, Beijing, China. This was once promoted as "the largest amusement park in Asia" but it never got a chance to even open.
11. Kolmanskop, Namibia. This ghost town was once a very rich mining location. But once the diamond supply was exhausted, the inhabitants abandoned the area. It has been like this since 1954.
12. Maunsell Forts, United Kingdom. These Wartime Redsands Forts are rusting away on the horizon. These awesome fortified anti-aircraft towers at Redsands, Kent, were built to defend the country during World War II.
13. NPO Energomash Factory, Russia. This was once a very important Russian military rocket factory that's now left unguarded.
14. Bodiam Castle, United Kingdom. This romantic medieval castle looks like a classic fairytale today. The interior of this structure however is entirely ruined.
15. Chernobyl, Ukraine. After the catastrophic nuclear accident in 1986, the city was abandoned. Below is a the picture of the grim-looking amusement park in the city.
Source