If you're one to travel off the beaten path, then there's something absolutely stunning for you to explore in Greece.
Perched on an island off the east coast of Peloponnese is the hidden medieval town of Monemvasia. A town and a municipality in Laconia, Greece, Monemvasia is a rare beauty waiting to be discovered.
www.pippins.me.uk
www.aktinefeli.gr
In modern-day Greece, Monemvasia (which means "single entrance" in Greek) was an exceptionally well-defending trading port for hundreds of years.
hellasga.com
In 375 AD, an earthquake struck ancient Greece that separated this enormous rock from the mainland.
via Huffington Post
[wp_ad_camp_2]
A short causeway (200m in length) was built in 1971 to link the island to the mainland.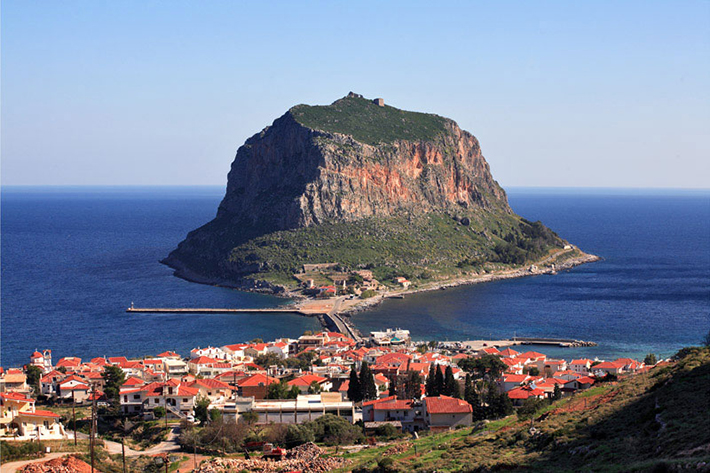 www.spp-haefen.de
The hidden spot boasts a massive Byzantine fortress at the top of the rock, hence the nickname "fortress town." It was first built in 583 by inhabitants of the mainland seeking refuge from the Slavic and the Avaric invasion of Greece.
World of Technology
World of Technology
The majority of the island's area is a plateau about 100 metres above sea level. Poet Yiannis Ritsos once called Monemvasia "a ship of stone,"
via Huffington Post
On the south-east part of the island is where the town is built, overlooking the Palaia Monemvasia bay.
www.amusingplanet.com
In addition to the town's "rugged, salt-of-the earth beauty", Monemvesia also boasts of impressive architecture and history evident in the traces of Byzantine, Frankish, Venetian and Ottoman influences you're bound to see eveywhere you turn.
romeoshouse.com
via Huffington Post
World of Technology
Some may have been left in ruins but they'll only make your trip even more interesting.
World of Technology
For the adventurous tourist, those who have visited Monemvasia recommends you check out what is probably the island's best attraction – the Kastania Cave.
Credit: monemvasiagr
Kastania Cave took millions of years to form and is packed full of rare geological wonders. Also nearby is a cafe and church that was once frequented by pirates!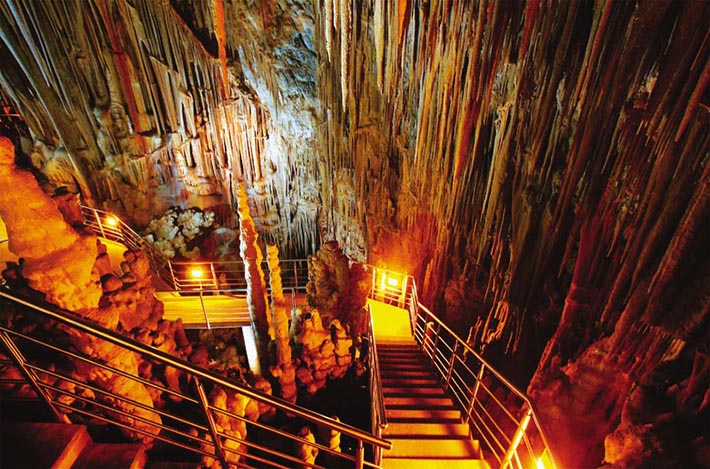 www.monemvasia.gr
But then again if you're only looking for a refreshing, laid-back escape, Monemvasia's quiet and breathtaking views certainly won't disappoint.
via Huffington Post

Reddit
So… guess I'll see you there!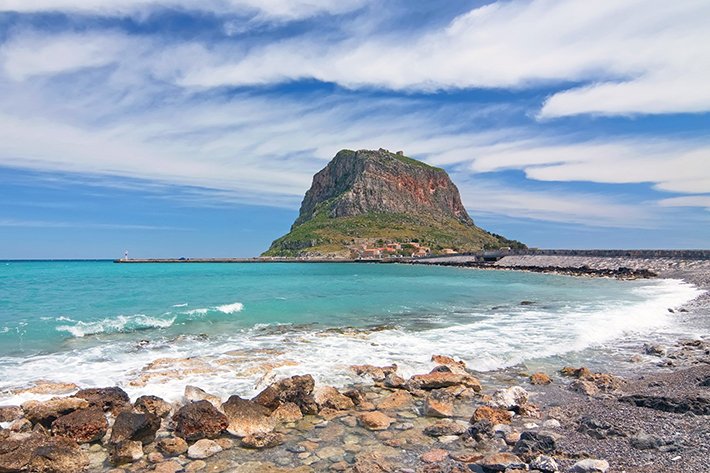 www.discovergreece.com