Some fashion trends go out of style. Others disappear and then come back years later re-branded as "retro". Which brand is authentic and which is not you can find out with help of LegitGrails.
Groovy baby?! These 1970s men's clothing ads feature 'Underwear that's funtawear' and 'For whom the bells tolls' fashion styles. What a decade in fashion! It must have been quite the scene back then judging by these flamboyant mavericks.
1. Yeah, groovy, baby!
2. Is it Robin Hood, or one of his Merry Men?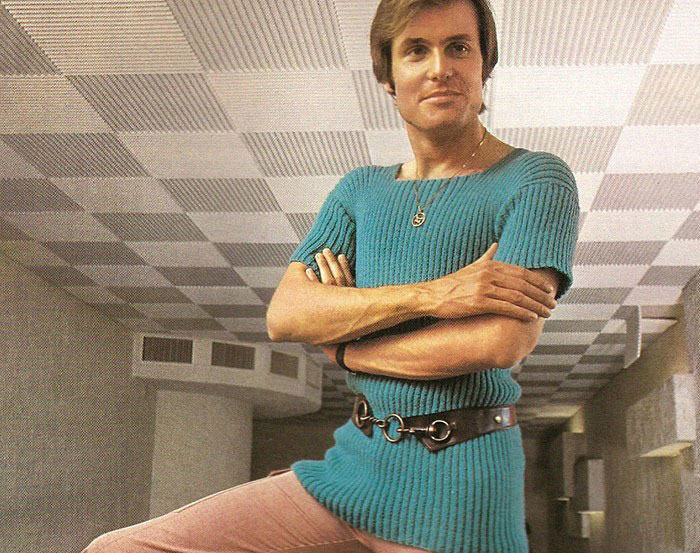 3. Perfection.
[wp_ad_camp_1]
4. It was all about the prints.
5. "Striking" is an understatement.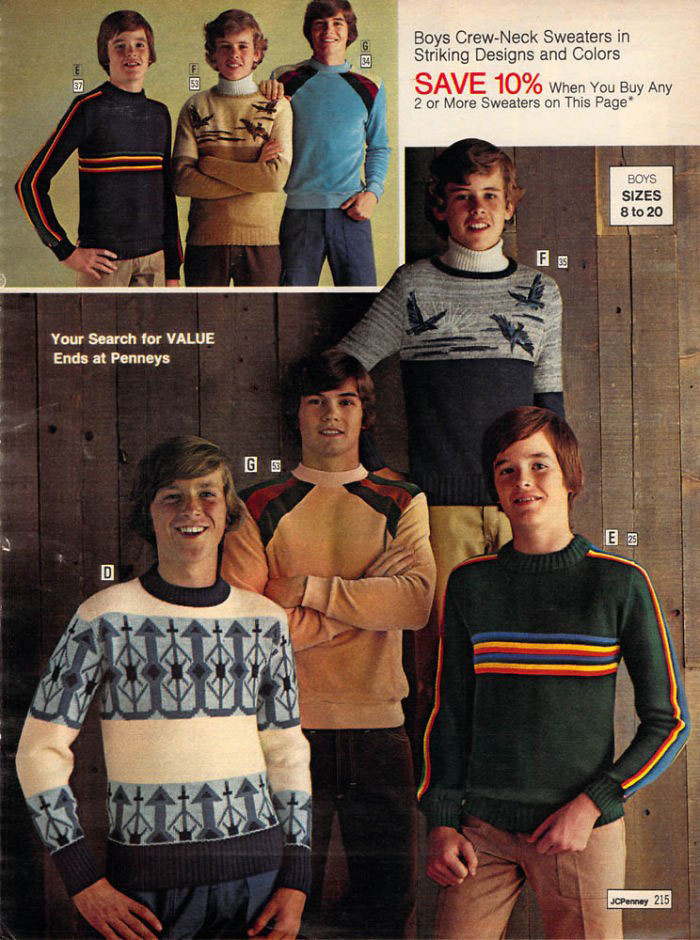 6. These onesies are EVERYTHING.
7. I'm afraid to ask why "horizontal opening" matters.
8. For those days when hands are superfluous.
9. The dad bod was already a thing back then.
10. It's so hard to cut these guys some slack.
11. Please God, let there be shorts under that thing.
12. "I have a chicken and I'm not afraid to use it!"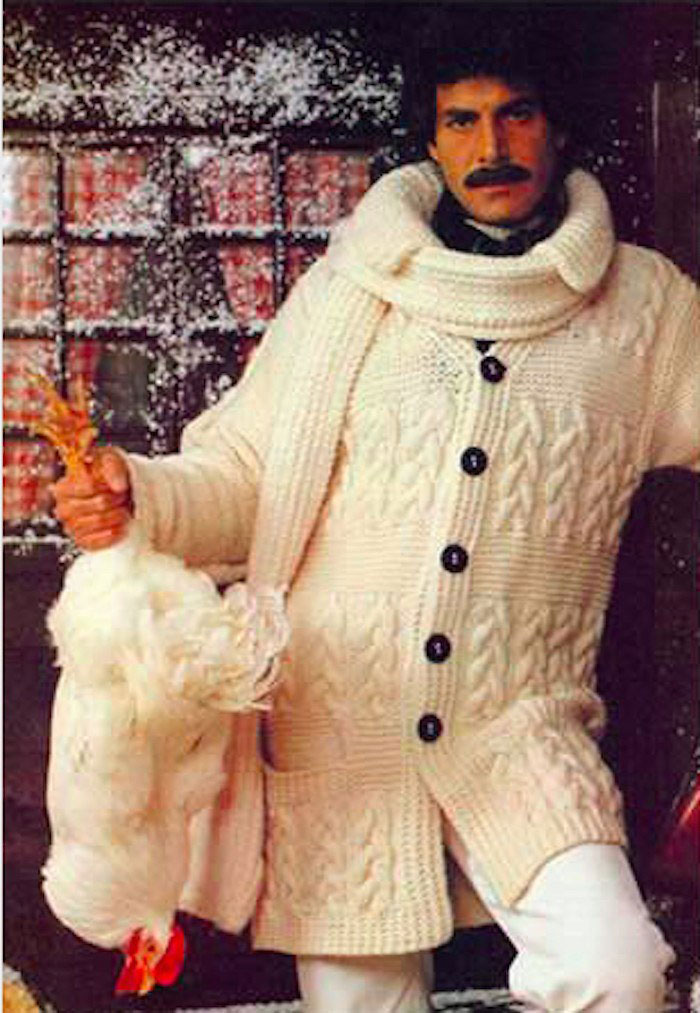 13. The biker thug life.
14. Ahoy there, matey.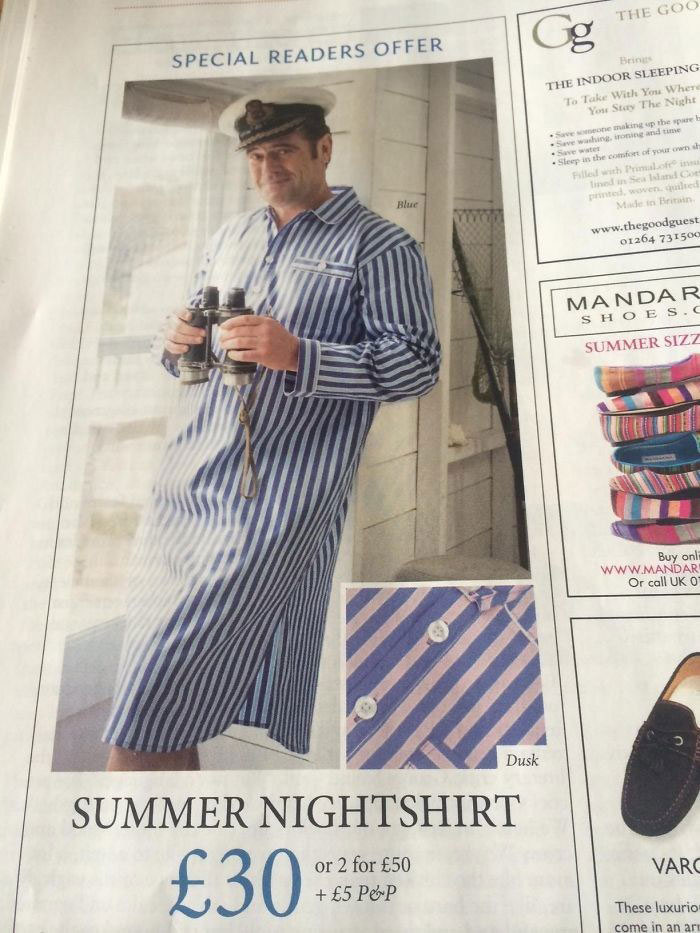 15. When playing badminton, be sure to dress accordingly.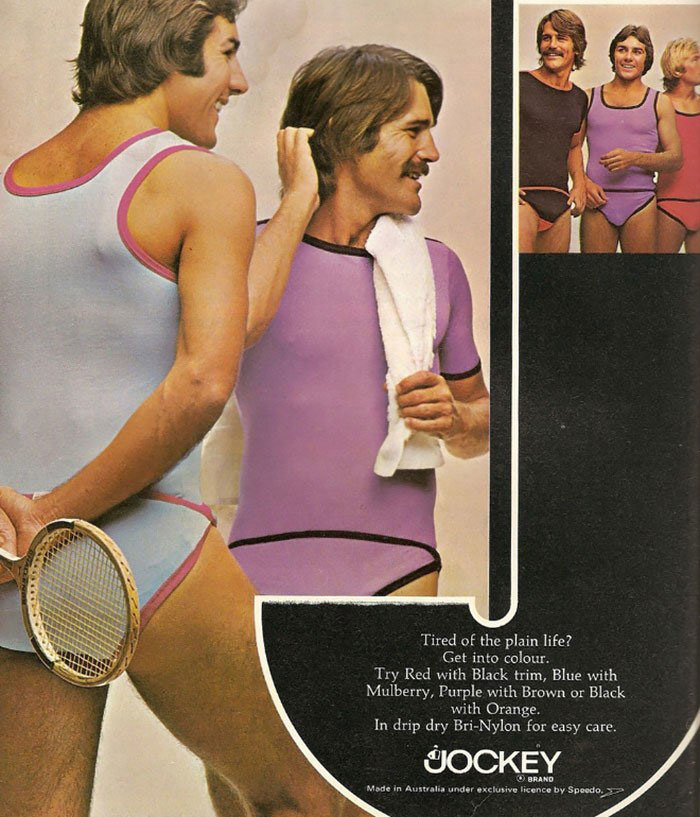 16. Style runs in the family.
17. Because one must always have the appropriate head gear to go with one's outfit.
18. Comfort is key.
19. It kind of makes you wonder what they're stepping out of.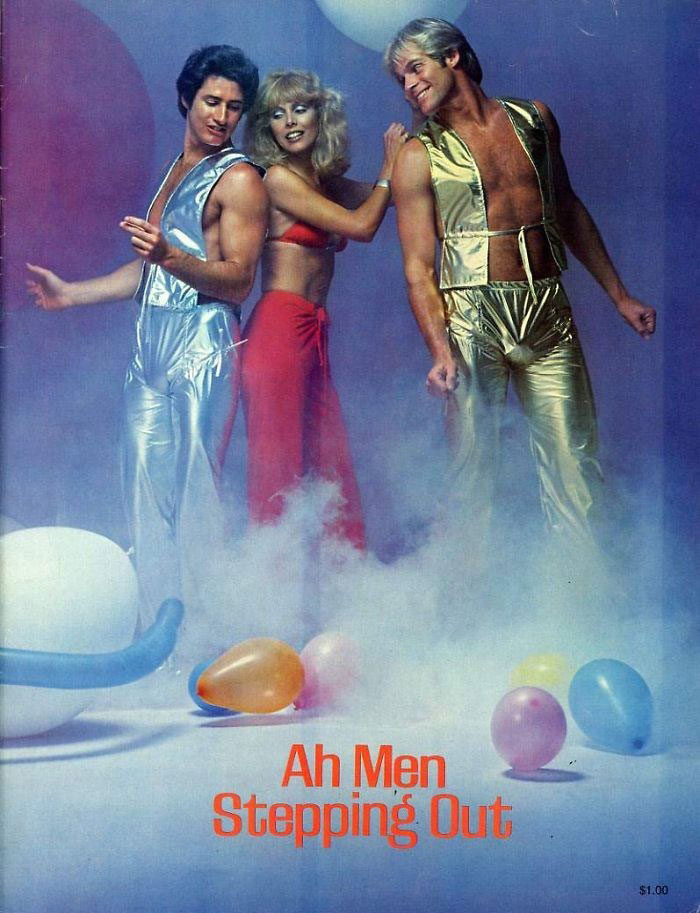 20. The higher the waistline, the cooler the man.
21. Belted sweaters for men are still waiting for a comeback.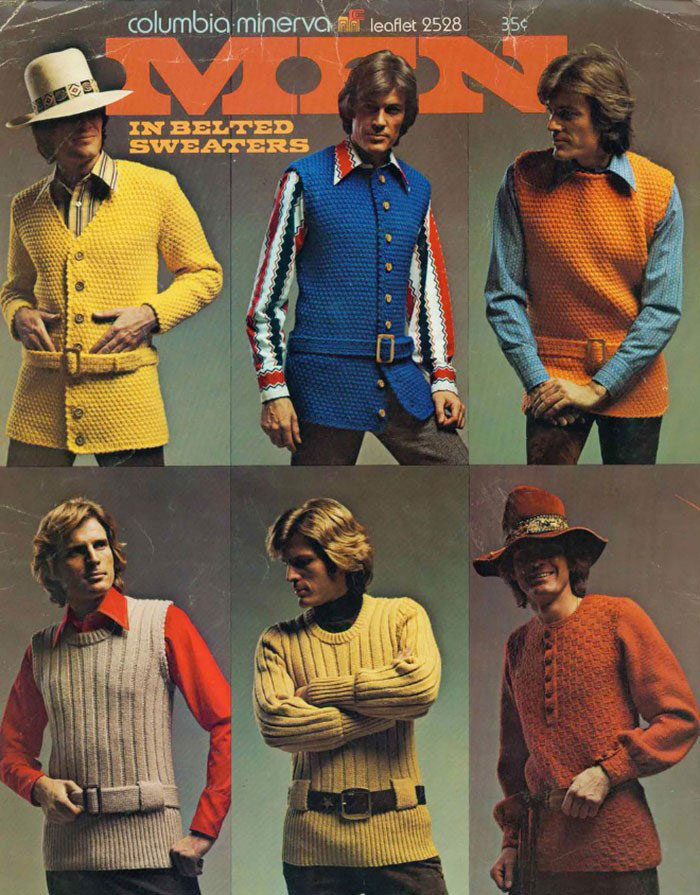 22. Hey, Mr. Fancy Pants.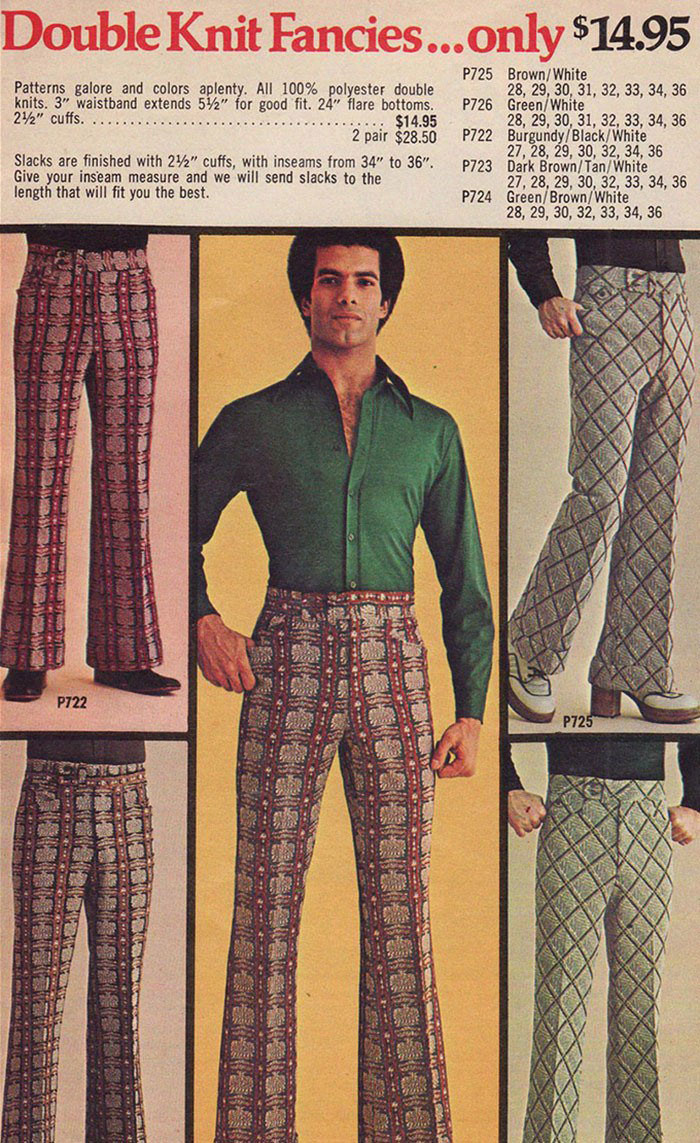 23. Matching sheep are optional.
24. Shades of Freddie Mercury.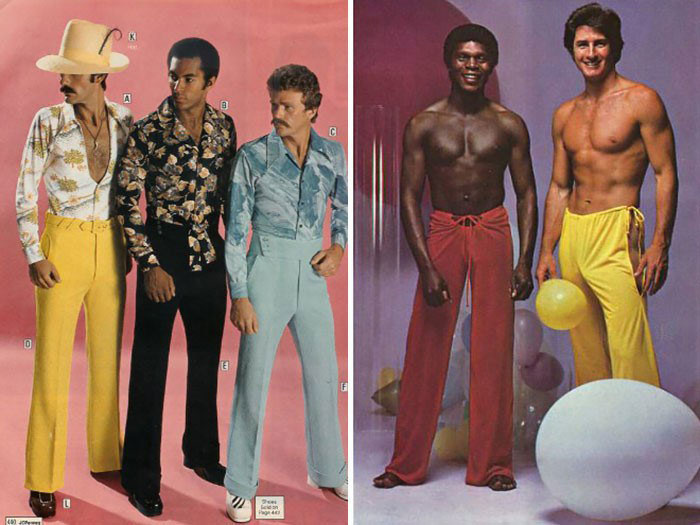 25. Gender-bending sleepwear for the discerning gent.
26. Skintight keeps the bros tight.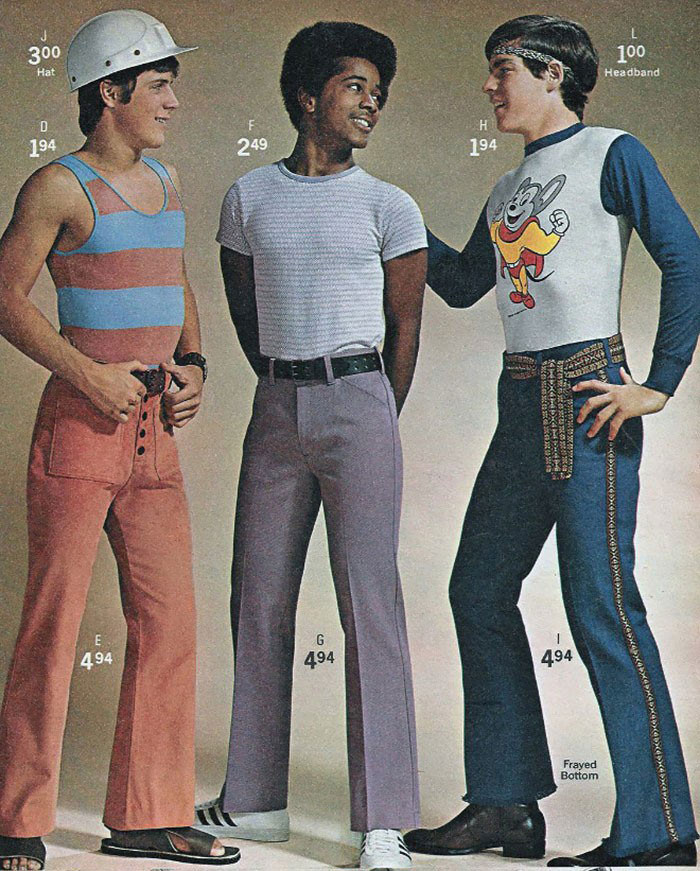 27. "Funtawear." LOL.
28. This magazine has a highly specialized niche, so it seems.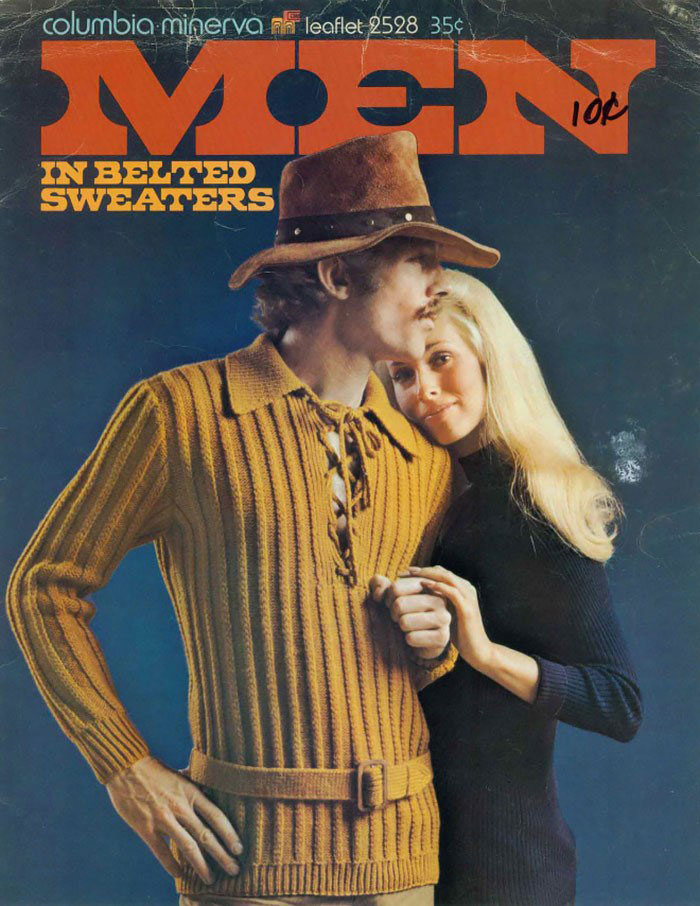 29. Back when snuggies were actually snug.
30. The stuff that dreams (or nightmares) are made of.
31. Bellbottoms. Enough said.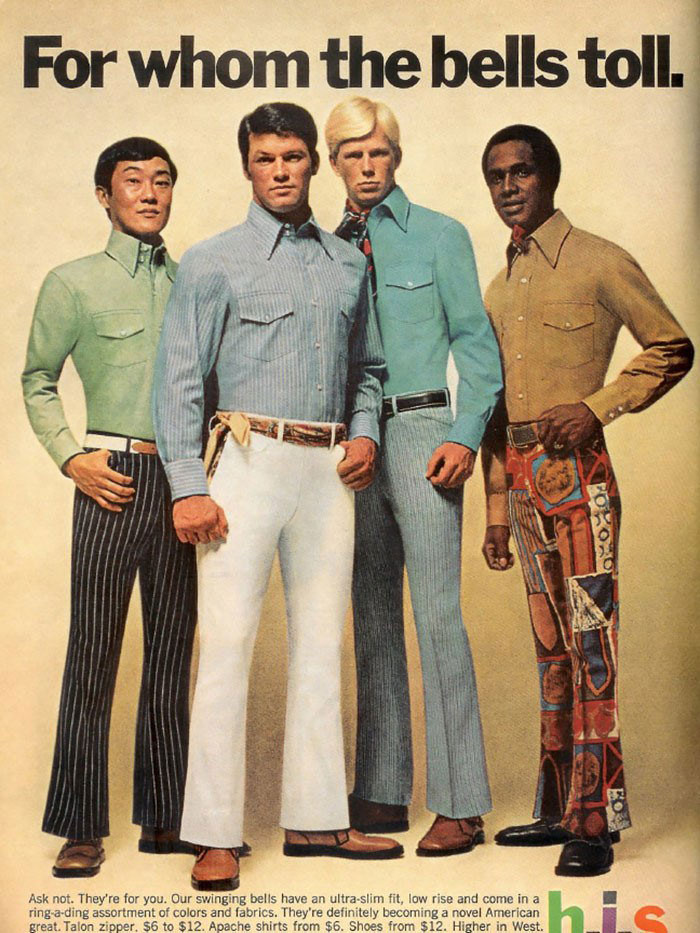 32. We love a man jogging in Daisy Dukes.
33. Square pockets, yo.
34. Tucked in for that seamless look.
35. A vision in polyester.
36. So much flare.
37. It's the Austin Powers look.
38. More like, worst of the vests.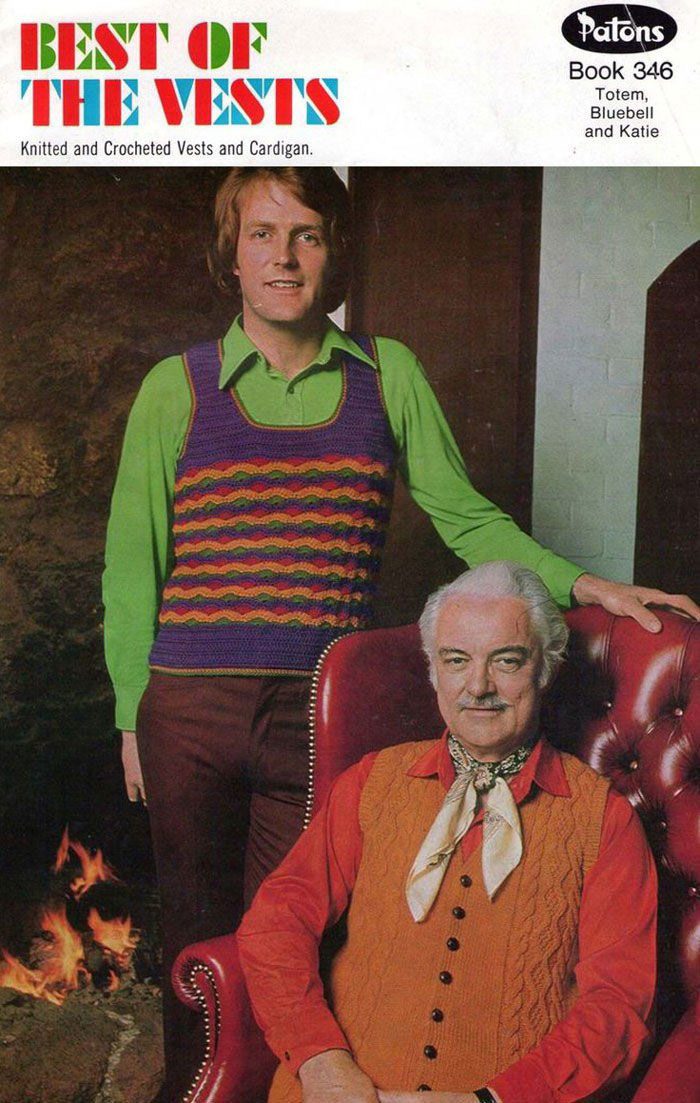 39. Shiny leotards are shiny.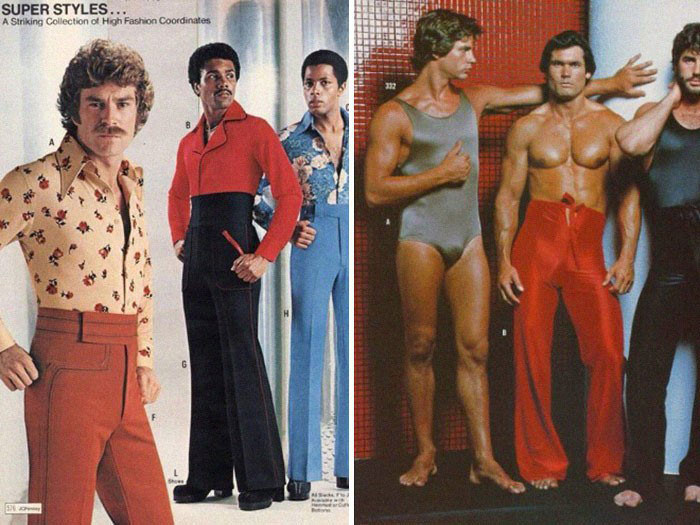 40. The writing is just as good (or bad) as the clothes.