1881
IMAGE: UNIVERSAL HISTORY ARCHIVE/UIG/GETTY IMAGES
The Samurai emerged in medieval Japan as provincial warriors, and later on rose to prominence and even control of the country in the 12th century. At its inception, this military nobility and officer caste was referred to as "saburau" which roughly means "those who serve in close attendance to the nobility." They evolved into an indispensable enforcement arm of the ruling shogunate, and the samurai were elevated to a position of privilege.
Samurai religiously followed a code of honor called "Bushido". Informed by Confucianism and Zen Buddhism, Bushido doctrine emphasized martial fearlessness, discipline, loyalty, and general kindness.
Below are Samurai photos taken in the years after Japan finally opened its ports to international trade. Each photo captures samurai in their final days. With the 1868 Meiji Restoration and the end of feudalism, carrying swords was prohibited to all but the new national armed forces.
The samurai class was dissolved, but bushido survived as the national moral code of the new Japan.
IMAGE: UNIVERSAL HISTORY ARCHIVE/UIG/GETTY IMAGES
IMAGE: FELICE BEATO/HULTON ARCHIVE/GETTY IMAGES
c. 1865
IMAGE: FELICE BEATO/HULTON ARCHIVE/GETTY IMAGES
[wp_ad_camp_1]
Two samurai in firefighter dress (c. 1865)
IMAGE: FELICE BEATO/HULTON ARCHIVE/GETTY IMAGES
c. 1864
IMAGE: FELICE BEATO/HENRY GUTTMANN/GETTY IMAGES
1867
IMAGE: FELICE BEATO/HENRY GUTTMANN/GETTY IMAGES
c. 1867
IMAGE: FELICE BEATO/HENRY GUTTMANN/GETTY IMAGES
1867
IMAGE: HULTON ARCHIVE/GETTY IMAGES
1880
IMAGE: HULTON ARCHIVE/GETTY IMAGES
c. 1880
IMAGE: KUSAKABE KIMBEI/HULTON ARCHIVE/GETTY IMAGES
1882
IMAGE: THE PRINT COLLECTOR/PRINT COLLECTOR/GETTY IMAGES
1890
IMAGE: UNIVERSAL HISTORY ARCHIVE/UIG/GETTY IMAGES
1885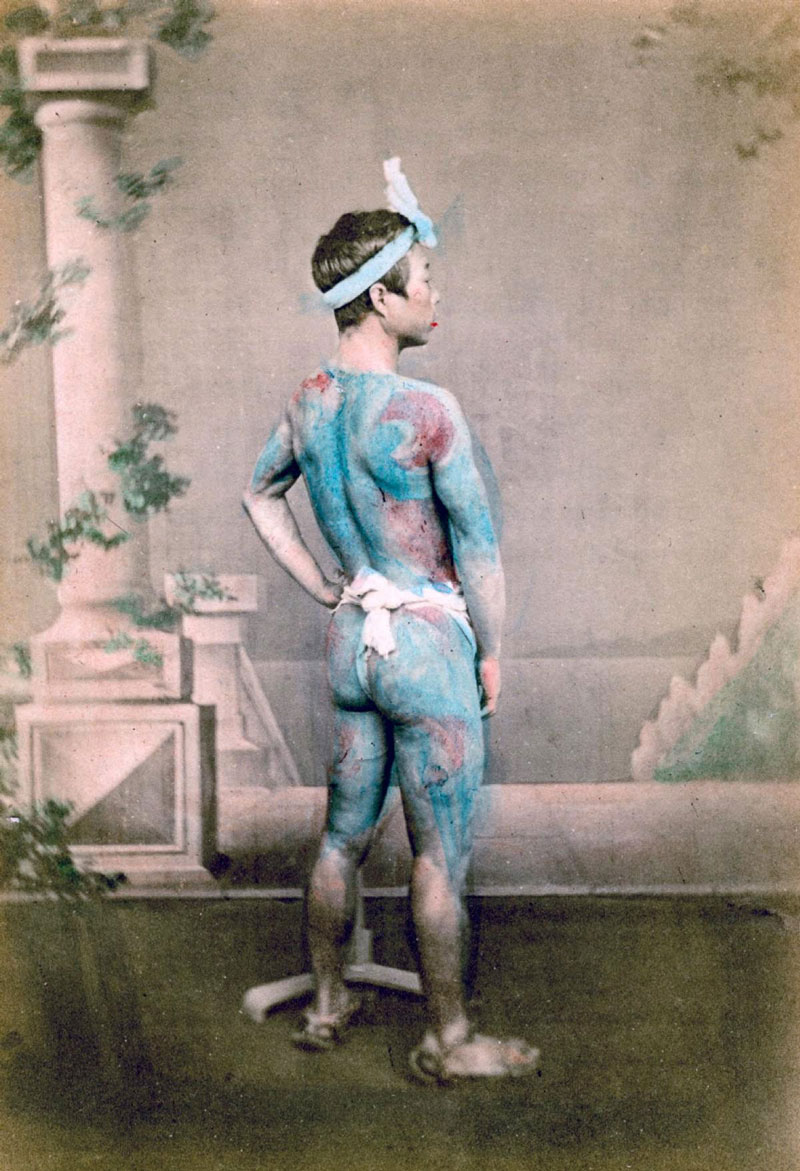 IMAGE: FELICE BEATO/UNIVERSAL HISTORY ARCHIVE/UIG/GETTY IMAGES
1870
IMAGE: IMAGNO/GETTY IMAGES
1865
IMAGE: UNIVERSAL HISTORY ARCHIVE/UIG/GETTY IMAGES
1867
IMAGE: UNIVERSAL HISTORY ARCHIVE/UIG/GETTY IMAGES
1867
IMAGE: UNIVERSAL HISTORY ARCHIVE/UIG/GETTY IMAGES
1865
IMAGE: FELICE BEATO/UNIVERSAL HISTORY ARCHIVE/UIG/GETTY IMAGES
c. 1860
IMAGE: UNIVERSAL HISTORY ARCHIVE/UIG/GETTY IMAGES