Kevin Richardson known as The Lion Whisperer showcases in this video his close and intimate relationships with wild lions. People are amazed that this man can actually coexist with these awesome predators. But it appears that his bond with them is unlike any other.
[wp_ad_camp_2]
Here are some of the stunning pictures of him and the lions:
Okay, you can let go of my hand now.
Say 'cheese', Lion.
That was deep.
Give me a bear, err, lion hug, big boy and I'll give you a nice kiss!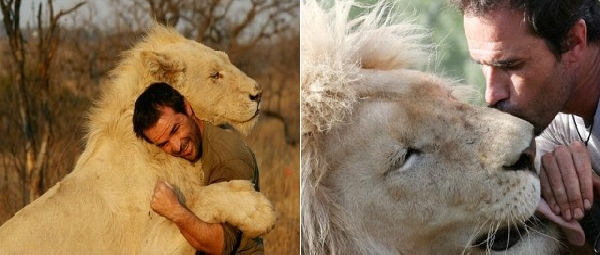 Want some more? Here's is another awesome video.