Snoring seatmate, stiff necks, air turbulence, it's almost impossible to get a good shuteye when you're on an airplane. But there is an extremely popular jumbo jet in Sweden that will change the way you feel about sleeping on planes.
Located just 65 feet from Stockholm-Arlanda Airport in Sweden, this retired Boeing 457 has gained extreme popularity with travelers since it was transformed into – wait for it – a hostel!
photos.ahlzen.com
Called the Jumbo Stay, the jumbo jet stripped its entire cabin of seats to convert the space to provide unique and comfy accommodations.
www.booking.com
There's also this cool cafe inside.
falafil.com.br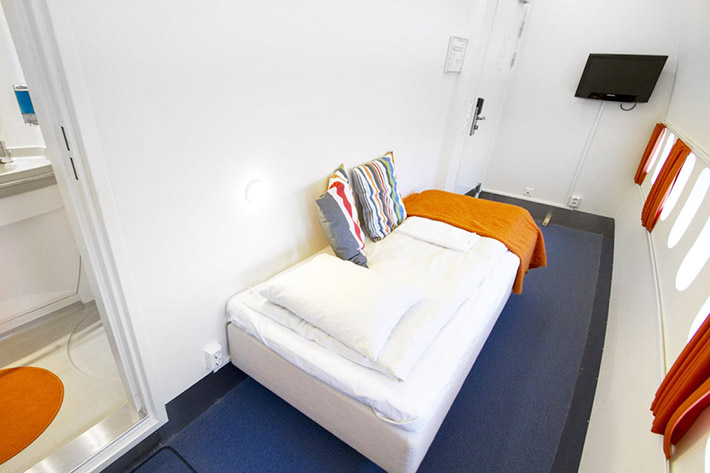 www.jumbostay.com
Regular rooms are available but if you want to go all out… the cockpit suite awaits! The room comes with 2 adjustable beds, a a flatscreen TV, Wi-Fi, and a private ensuite.
falafil.com.br
[wp_ad_camp_2]
Hotel plane? Pretty awesome idea!
H/t Lost At E Minor