When you see this guy going through your discarded old farm equipment and scrap metal, just let him be and you'll be completely amazed at what he can do with them.
His name is John Lopez, an awesome artist from South Dakota. He creates his arts like an angel welding pieces from abandoned farm machinery, and forming them into iconic creatures from the American West like a life-size Texas Longhorn, bison, a horse, or even a cowboy atop a triceratops.
"I collect the iron from local ranchers and farmers I knew as a kid," John said. "My family and friends are more than happy to help out… I get my ideas from my life, the ranch, our history here, the animals around our area."
Here are some of his amazing works:
Bison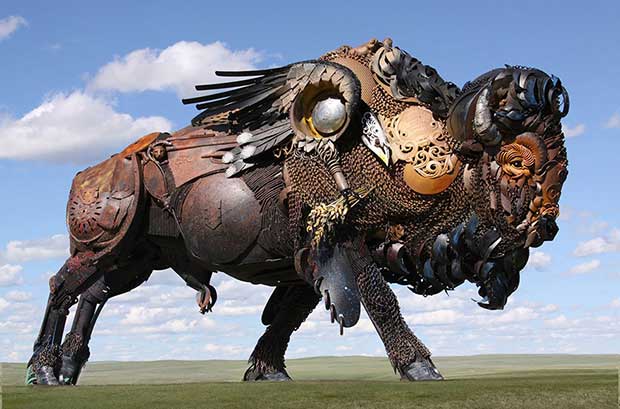 John Lopez
Cowboy in action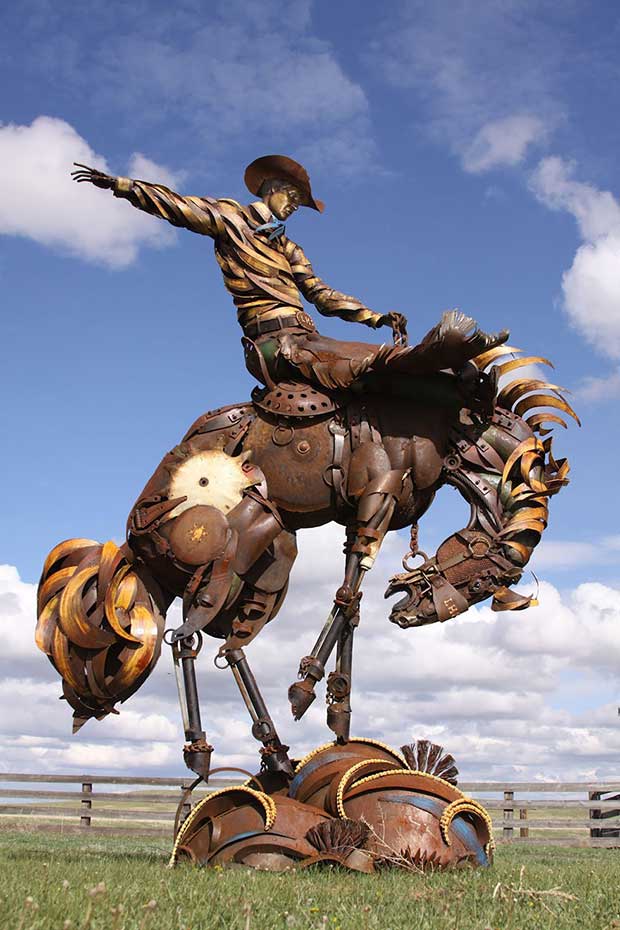 John Lopez
Horse
John Lopez
John Lopez
John Lopez
Another bison
Triceratops Ride
John Lopez
[wp_ad_camp_2]
Texas Longhorn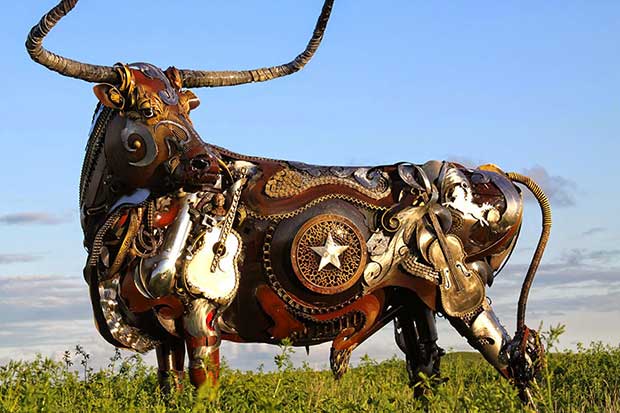 John Lopez
John Lopez
John Lopez
John Lopez
Plowing horse
John Lopez
John Lopez
John Lopez
Bear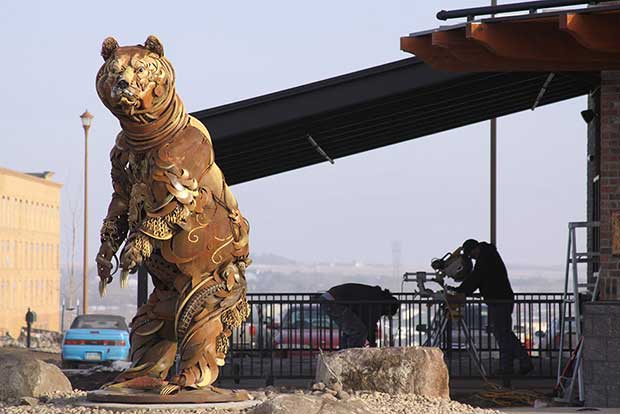 John Lopez
Buck
John Lopez
Another horse
John Lopez
Work in progress
The amazing artist himself with his favorite creation: the steel stallion.
John Lopez
(Credit: John Lopez, H/T to DailyMail)
"My favorite part about these pieces is the texture," John said. "I just start grabbin' stuff from the pile and welding it, in and if you weld enough of the same thing on over and over it creates this really cool texture that I've never seen in these kinds of pieces before. And I think that's what draws people in."
Indeed, it is, John. Thank you for inspiring us with your marvelous sculptures.